The White Label SEO Trend That's Snowballing into 2016
Sam Warren
The White Label SEO Trend That's Snowballing into 2016
What's the easiest way for web designers to get skin in the SEO game?
Word is starting to get around that white label reseller platforms fit the bill pretty darn well.
Steve Olenski described SEO reseller programs as a "quick and easy" solution in his Forbes article.
"If you're trying to think of ways to add new features to your marketing campaign. Reseller solutions are generally ready to go, and make branding very easy. You won't have to spend time or money worrying about your SEO strategy and can let someone else do the hard work." Steve Olenski
With search engine marketing continually capturing the largest share (47%) of online marketing spend (source), there's no excuse for any business to not purchase or perform search engine optimization.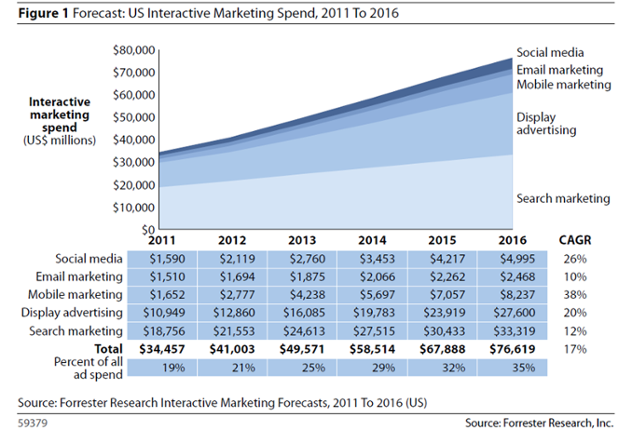 Failing to do so would be tantamount to sticking your head in the sand.
Let's make sure that doesn't happen. In this article we'll cover how and why white label SEO has been such an important growing trend heading into 2016. We'll also take a look at why exactly web designers are flocking to these programs.
The Word Is Out: SEO Services Firms Can Scale
White label programs haven't always been around. In fact, they wouldn't have been possible in the earlier days of SEO.
This was in no small part due to the fact that SEO companies historically suffered from an inability to scale. The first problem being that the work is very "hands on" by its very nature. Secondly, the results are often drawn-out at best, and used to be downright unreliable at worst.
However, as larger and larger data-sets have become available to search marketers, the aforementioned results and methods have been undergoing some pretty drastic improvements.
As results become increasingly reliable, so too does the work become increasingly scalable. In fact, SEO strategies are so effective nowadays that pay for performance SEO is possible, where an initial investment isn't even needed to get a campaign started.
Now that there are SEO firms able to scale their campaigns to a larger number of clients,
The sudden influx of growth-capable SEO companies opened all kinds of doors for new exciting partnerships. Enter… the white label SEO program.
Help Me… Help You!
Website and business owners alike are becoming keenly aware that having a pretty website isn't enough to land on the first page. This in turn trickles down to the web designers who often do not have a background specializing in search engine marketing.
In lieu of learning a whole new skill set, it often makes the most sense for that designer to turn to an established expert. But what would be better than that would be getting a piece of the action as well.
After all, if the designer is going to lose business to an SEO company because they don't offer the required services themselves, they can at least do their homework on SEO firms and then serve as the middleman.
Doing so allows web designers to further monetize their existing customer base and better serve them!
Click To Tweet
So let's summarize the benefits here for clarity. White label programs:
Give web designers a method to increase revenue without additional work
Increase web designers' customer retention rates
Flesh out web designer's service offerings
Business Growth Is Everyone's Business
If there's one thing that's particular and particularly great about white label SEO programs, it's that everyone wins.
Think about it eh?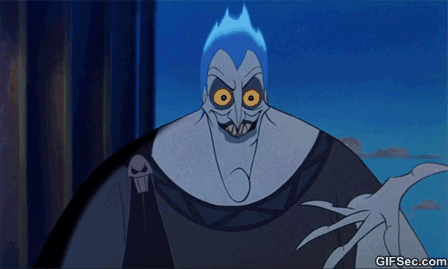 The service itself provides growth to small businesses. Many small businesses will often make it or tank depending on whether or not they're able to get noticed in search results.
The importance of the growth provided by search marketing simply can't be understated.
But that's only the beginning.
The web designer that serves as the SEO reseller will be growing their business as well. As mentioned beforehand they'll be providing a more robust service to customers. Further, they'll now able to provide a much-needed solution directly to their customers instead of referring them elsewhere.
Last but not least, the SEO company doing the heavy-lifting will grow as well of course.
For every high-quality and motivated reseller the SEO firm partners with, they can easily end up with more than a handful of new customers.
They may not directly interact with these customers in order to win brand loyalty or some coveted evangelists, but the effect all of that extra business has on an SEO company's bottom line is a solid metric of growth.
Small Business Growth → Web Designer/SEO Reseller Growth → SEO Firm Growth
This "everybody wins" effect is largely responsible for the sudden popularity of white label SEO reseller programs.
It Should Be Obvious Why We Built a White Label SEO Program
This enthusiastic response has been growing over the past few years as white label SEO programs gathered more and more steam, and 2016 is looking to be the biggest year for them yet.
With all there is to be gained, and with the increasing market demand for white label SEO solutions, it should come as no surprise that we've been developing our own white label seo platform.
After a successful rollout to some early partners, we've opened our doors to new applications and have been overwhelmed by the amount of interest and amazingly talented folks looking to join the program.
If you're interested, we'd be honored if you'd have a look at our white label seo reseller program.
Either way, keep your eyes and ears open in 2016 as these platforms continue to make waves!