How Finding the Best SEO Reseller Program Can Boost Your Profits
Sam Warren
How Finding the Best SEO Reseller Program Can Boost Your Profits
Are you considering signing up for an SEO reseller program? You've ended up in the right place.
There are a number of benefits that come from picking a strong program. You can look forward to all of that in the near future.
But for now read on to understand why these programs are a great value-add for web designers and their ilk, and how to determine which program will be a good fit for you and your business!
Build Stronger Relationships With Your Existing Clients
One of the most obvious (and awesome) benefits of reselling SEO services is that it provides an avenue for you to further leverage your existing clientele without increasing your workload.
Most SEO reseller programs don't require much work on the reseller's end. It could be as little as providing some information to get a white label platform set up.
Now this isn't to say you shouldn't attempt to build a strong report with the SEO firm you choose to partner up with.
Speaking of relationship development, by expanding your service offerings you'll be further solidifying your customers' brand loyalty. After all, by offering SEO services, you showed you're actively looking for and identified a problem your customers are most likely facing.
But you didn't stop there. Instead of just paying attention, you took action and proposed a helpful and relevant solution.
Go you!
SEO Reseller Programs Earn You Extra Revenue
Headline get your attention? What business owner doesn't like picking up additional profits!
The reality is that if you're not offering SEO services, your customers are going somewhere else to get them.
It's a service that they're inherently going to need whether you offer it or not.
SEO is, in fact, necessary in today's marketplace. Potential customers do not use the phone book. They use a computer, smartphone or tablet to find what they need. Any business with a website needs to be visible when a potential customer uses an electronic device to search for its product or service. – Chad Hill
Now if reselling wasn't an option, I can fully understand not wanting to deal with the whole SEO side of web development and internet marketing.
But SEO reseller programs are all over the place, and people are looking for them.

If you do your research, there's no reason why you can't find a strong program that will generate additional revenue you were previously missing out on.
Further, you run the risk of outright losing clients when they go look for SEO somewhere else. Many of the best SEO companies will offer web design as well, and your customers may end up feeling their loyalty start to seem a little shaky if they realize they can get all of these services from one provider.
Here's an alternative: be that guy (or gal). Be the guy/gal that offers a package of services in one convenient package and your clients will thank you for it with their money.
Offer Additional Options to Your Cash-Strapped Customers
Here's another one you might not have thought about.
Maybe you already offer a fully-fledged marketing program, including comprehensive packages that bundle web design, SEO, content marketing and social media management.

We all know the often lofty SEO cost can be pretty exclusive.
That's well and good, but what about the customers that just barely can't afford these premiums? They're motivated and eager to spend their money on a top-tier solution, but just can't quite budget it yet.
If you care about them at all, you'll definitely want them to avoid cheap SEO. I think it's safe to say that's a fate we wouldn't wish upon any of our customers.
If you offer web design and want to try offering them an alternative to a fully-fledged SEO solution, certain resellers have focused programs that provide a more affordable SEO service.
This allows you to build additional revenue from customers that previously might have been turned away at the door due to a slightly lower price-point than what you normally cater to.
What To Look For in an SEO Partner Program
Of course, don't forget that not all of god's children were created equal. An SEO reseller program that might be perfect for your business, may not be a good fit for someone else.
Ask yourself if they have a solid SEO strategy? Do they have dedicated managers for their partners? Do they have a social media presence?
It's a lot I know. But trust me when I tell you that it's better be thorough when you're selecting whom you wish to partner with.
There are a lot of factors to consider, so let's make this a bit easier. I'm going to narrow down the list to a few key points that should be more than enough information for you to determine if your target will be a good match or not.
Contracts and Fine Print
Are there any complicated or lengthy contracts to pore over ahead of time?
Contracts are standard of course, but you don't want to get trapped into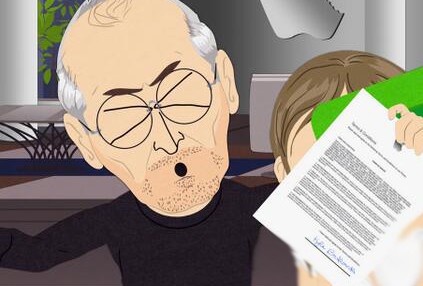 some convoluted system that you don't understand.
Don't be a sucker and don't become a South Park meme. "WHY WON'T IT READ?!?!?"
Do your due diligence and read any fine print that might apply to the program you're interested in.
Payout/Fee Structure
It's more than likely this was the first thing you looked at when you checked out any number of SEO reseller programs.
But it wouldn't be a complete list if I didn't put it here.
One of the most important considerations is obviously how much you're going to get paid. But you should also consider factors like:
How often will you get paid?
Can you include a mark up?
How are payments made? Paypal/Wire/Check?
Are there any bonuses or incentives for high-volume partners?
Many times, a program will lay out these details on the partner landing page. Like ours!

Of course, the more flexibility and room for growth the better! Don't be shy about these issues if/when you get in touch with a program.
To White Label or Not To White Label
This is the final major consideration during your research phases.
Many SEO resellers will have a white label option, and you should decide ahead of time whether this is something you're interested in having or not.
For some business owners, a white label solution will be preferable. It allows you to sell SEO services with the appearance of the work being done in house.
"Earn trust, earn trust, earn trust. Then you can worry about the rest." – Seth Godin
The trust element is huge when cross-selling customers on additional services or products. It can go a long way to represent a service from within your own brand.
Not every SEO reseller program has a white label program though, so if it's something you're set on be sure to check early to see if it's an option with your target platform.
Conclusion
As you can see, there are a number of benefits to adding SEO to your service offerings, and it's no surprise that these programs are springing up all over the place lately.
We've had our own SEO reseller program for a number of years, and both our partners and their customers have had nothing but positive experiences.
Further, we've found that it's a large and successful driver of new business through our partners' doors.
We're biased when it comes to our own program of course, but the facts stand that it offers competitive pay, flexible pricing mark ups, and zero complicated fine print. Last but not least, we have a white label program now as well, which has garnered a ton of enthusiasm in the past few weeks.
Finding the right SEO reseller program doesn't have to be rocket science.
Take a few minutes to consider the factors listed above, and then we hope you'll consider our program! If you think we'd be a good fit for each other, we'll be pleased when we see your application come in.