How Much Does SEO Cost?
There are 3 standard types of SEO pricing.
Each has pros and cons, so let's learn more about your options.
Pay-for-performance SEO features dynamic and affordable pricing.
"If you don't rank, you don't pay."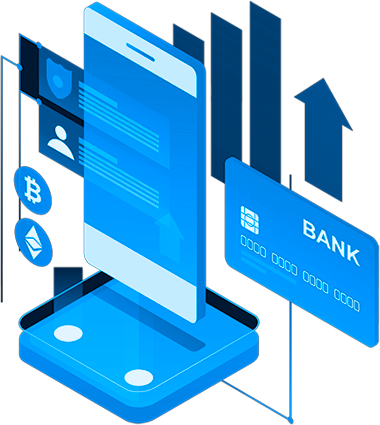 Why is it hard to estimate SEO costs?
When you ask the question "how much does SEO cost", the last answer you want to hear is "it depends." We know it's a frustrating response.
But the truth is, SEO prices can vary quite a bit, depending upon a number of factors.
You've probably already realized there are way too many choices. Too many pricing models, too many agencies, too many price points…
In fact, according to some thorough research done by the wonderful folks at Moz.com, you could end up paying less than $25 an hour… or over $20,000 a month!
But a price range that wide doesn't help anyone. So let's take a closer look at some numbers, and then the pros and cons of each pricing model.
Let's See Some Numbers!
Moz polled over 600 SEO companies and aggregated all of the data in an insightful (if not a bit inscrutable) article. In short, we can reasonably guess that an average SEO expert charges between $80 and $130 per hour. Further, the average monthly retainer lies somewhere between $750 and $1500 per month. Performance-based SEO is free to start, and has dynamic pricing.
Even equipped with that baseline knowledge, you may still be left wondering which type of SEO will be best for your particular business?
I think the best and only answer is to break down the different types of SEO services various firms offer, and to establish a standard price point for each.
How Much Does Hourly SEO Cost?
At face value hourly SEO services may seem like a worthwhile investment.
After all, you know exactly what you're going to pay for.
Whatever hourly rate you negotiated or accepted before work commenced, is what you'll pay. Depending on how many hours were worked, you can accurately estimate what your bill will look like.
The peace of mind associated with this system isn't without merit. But like all things that sound too good to be true, there's a bit of a catch.
The catch is that often SEO projects can take longer than expected. Further, if you're buying the services of a respectable SEO expert, the rates can get pretty high.
Expect to pay somewhere between $75 and $150 per hour if you want to avoid hucksters and wannabes. Pro tip: Avoid anyone super cheap on the assumption that they might employ black-hat techniques that can land you a Google penalty.
Pros:
Accountability and transparency. The time worked will always be logged, so you'll be able to easily track where your SEO expert or firm is devoting the most energy.
Easier to predict costs. Having a set hourly rate allows you to budget accordingly and control how much you are spending.
Cons:
Rankings will come slower. It often takes up to 6 months to see noticeable improvements in rankings. While it might be easier to control how much you spend, you'll still often end up getting less value and paying more per hour than if you had gone with a different pricing model.
Nothing is tied to results. Paying a company by the hour is much like having an employee. They get paid for showing up. Would you rather have your SEO company focused on results or punching the clock?
Best for…
If you are trying to run your SEO campaign yourself, I would recommend hiring an SEO consultant to validate your work and assist on a touch-and-go basis. They can help ensure you're making the right decisions from the beginning. The insight and peace of mind will trump the financial investment of paying a consultant for a few hours of their time.
How Much Do Project-Based SEO Services Cost?
According to the Moz study we referenced above, project-based SEO services are the most popular pricing model you'll find amongst SEO companies. Nearly half of respondents fell into four price ranges:
$1,001 – $1,500
$1,501 – $2,500
$2,501 – $5,000
$5,001 – $7,500
The wide range of prices is a bit surprising given this being the most popular pricing model.
Pros:
All it takes is one lump sum. No need to worry about hourly costs racking up or getting stuck in the hole for more than you budgeted on any given month. This is clearly a better choice than hourly services if you have a very strict budget or need help in one specific area.
Know exactly what you're getting. With project-based pricing you should expect to have a contract that describes in simple black and white what you will get and how long it will take to deliver.
Cons:
You might be paying too much. If you don't have prior knowledge regarding SEO, you won't be able to understand how much time actually goes into your SEO campaign. This of course means you could easily end up being overcharged.
No flexibility. Project-based pricing normally comes with a contract that outlines all deliverables and due dates. If your needs change or you need to pivot your campaign, chances are you won't be able to without spending more money.
Best for…
This type of SEO service is ideal for companies who need help developing their SEO campaign or want to outsource specific tasks. SEO audits, on-page optimization and link building campaigns often fall under this category.
How Much Do Monthly SEO Retainers Cost?
Monthly SEO services favor long-term partnerships over one-off projects. Most companies choose this option when they need to outsource SEO completely. While this tends to be a common decision for many companies, the need to quantify ROI is moving more and more people towards results-based SEO.

Pros:
Set it and forget it. A monthly retainer for SEO services usually means you have someone managing your campaign end to end. This allows you to gain results without having to worry about doing the work yourself.
Better client-agency relationship. Working together in an ongoing relationship often leads to better communication and a strong partnership built on trust.
Cons:
You might be wasting time and money. SEO takes time. As mentioned before, results can often take up to six months. If the company you're working with doesn't produce results you can end up with thousands of dollars down the drain and nothing to show for it.
Long-term commitment. Most SEO companies want clients to commit to six months of service. You could get stuck in a contract even if you're not happy with results.
Best for…
Choose this type of SEO service if you trust the company you will be working with and you can verify they have a strong track record. This type of SEO service is ideal if you want to completely outsource all aspects of your SEO campaign.
How Much Does Pay For Performance SEO Cost?
The Moz study neglected to mention pay for performance SEO, but to be fair this type of pricing is still rather new. While results-based SEO removes the risk to customers, it places a heavy burden on the agency to produce results.
Pros:
Pay for results, nothing else. If you don't rank, you don't pay. This type of pricing virtually eliminates the risk of investing in an SEO company.
Know exactly what your investment will be. Reputable pay for performance SEO companies will give you upfront pricing on what you will pay after results are delivered.
Cons:
Your search terms may be too competitive. Extremely competitive search terms are not a good fit for most pay for performance SEO companies as they will have to invest tons of hours and rack up costs before being able to bill.
Poor keyword selection. If you choose a keyword that has low search volume or does not convert into business, you can be stuck paying for a search term that adds no tangible value to your business.
Best for…
If you are a small business owner, you should look to this pricing model first. Most business owners lack the time and resources to spend on marketing. Partnering with an SEO company that can give you results before you have to pay, can make it easier to start investing in search.