 Local Search Marketing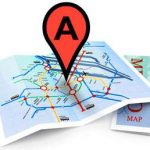 Companies with national reach, but without a localized presence will ultimately find it challenging to earn prominent rankings on local search queries because they lack a physical presence with local clients generating a local reputation.
Within the search results, it's always a David –vs- Goliath fight, and Goliath often wins.  However, with respect to geo-based search, ex: "San Diego Rental Homes" — David (Local) has a very clear advantage over Goliath (National).
The only problem facing David, or smaller local or regional based businesses, is that they do not always utilize local search best practices consistently with their online marketing efforts.  Local Search best practices are based upon 3 Pillars:
Local Submission
Local PPC
Local SEO
Local Submission
Many online services that focus on local or regional areas (think real-estate agents, legal services, etc.) are well-positioned on the local optimization road due to their physical address and local telephone number on their websites which marks their connection to a particular town or city. With that, every local business should ensure an accurate and complete listing in Google Places / Maps. (Note: avoid using toll-free numbers because it's against Google TOS); and make sure you include the local dial numbers too, as the area code is used to help pinpoint your location too.  Google always takes relevancy and distance factors into consideration, therefore make sure that your business is accurately tied the most appropriate business listing category, and always include your updated address(es); accordingly.
Also, in addition to submitting to Google – submit your website to alternative credible local directories, and be sure to include your company location information, including full address (not PO boxes) with local telephone and fax numbers (remember your business information is a critical weighting used by Google to showcase your business overlayed on maps).  Start with Yelp and MojoPages… there are many more to consider as well.
Local PPC
There are two issues at work here for a local business; first, you have the option within Google Adwords (and other ad-serving platforms) to restrict where your ads will be shown by both location, search intent and time. If you wish to concentrate on your locality you can limit ad displays to searchers within your target location, however this may not be effective if you are looking to attract customers to come into your locale.
A great PPC tip is to include your telephone number within the displayed ad – this let's PPC ads act as your free local billboard.  You get your telephone number displayed at no charge, unless a searcher actually decides to click on your ad before picking up the telephone.
Local SEO
Developing a relevant link portfolio is important for every site's SEO Program.  When it comes to developing a targeted program for a local query, explore the opportunity to obtain relevant links from other sites which operate within your locality or use your area as the subject matter for their own content.  Securing strong geo-based, relevant links when optimizing for select local search queries will help you gain trust and authority from the engines' perspective.
Also, when optimizing On-Page… do not focus exclusively on one town or city name if possible.  But rather, optimize selected names of suburbs and neighboring towns. For instance, ABC Widgets is based in New York City, so aside from 'New York', 'New York City' and 'NYC' terms, you should include location terms such as Brooklyn, Manhattan, Hoboken, and so on.
On a final note, social's impact on SEO does not stop at the national level.  In fact, we trust that social signals such as +1s and Facebook Likes will play an increasingly more important role in the Engine's geo-centric ranking algorithm as we move forward.  That said, make sure that you have Google +1 and Facebook Like Buttons prominent on your site.  In fact, if you run a consumer-driven business such as a bar or restaurant – also, embrace check-in services such as Foursquare as well.  The value of check-ins and social signals regarding your products and/or services will soon provide the Engines' with accurate real-time intelligence to ensure that their rankings definitively reflect the true popularity of your offering.
Investing in Local Submission, Local PPC and Local SEO will help every local business remain in consumers' consideration set.  Following these best practices will ensure that your business remains competitive when you're prospective customers are researching at home, or on the go in real-time.