Beginner's Guide to High-Quality Link Building with Content
Guest Author
Beginner's Guide to High-Quality Link Building with Content
Link building is essential to a good SEO strategy. It allows you to directly steer traffic to your site to increase sharing and discovery, and it also leads to better ranking with the search engines. The engines measure your sites relevancy in no small part based upon how many authoritative sites link to your own site.
For that reason, it's vital that you understand the ins and outs of link building as much as possible. Because like so many things in life, it's the details that will decide how successful you'll be.
Today we're going to take an in-depth look at how to build high-quality links with great content.
Why Build Links with Content?
That's easy. Content is what people link to and share.
You won't get many people linking to your contact or home page. Instead, they'll link to your pages where you've been promoting strong content. The better the content itself, the more likely they are to link to it. This is why so many search experts swear by blogging for SEO.
That is, in essence, one of the two prongs of content marketing. The other prong being the act of drawing visitors to your site and driving them through your sales funnel. Really, it's very hard to have the latter without the former.
In the same way that link building is part of content marketing, content creation is essential for quality link building.
What does all of this mean? For starters, you have to make sure that building content is one of your primary focuses. Again, the better and more engaging your content is, the more likely your audience is to share it and link to it.
So then the question becomes, how do you build the kind of content that people will link to?
Opinions Are Nice. Facts Are better.
We've all got opinions. What differentiates the amateurs from the professionals is that the pros back up their opinions with facts.
Facts make an argument more persuasive and compelling. The inclusion of data also means your audience is more likely to actually learn a thing or two from reading your content.
Want to take it one step further? Instead of just stating a fact, back it up with numbers and link to a source.
Without including resources or actual numbers, people that are critical (i.e. every professional worth their salt) will still be able to dispute your opinion or simply refuse to accept it. With the inclusion of reliable sources and hard-data, stubborn denial becomes increasingly unreasonable.
For example, if I tell you "there are a lot of blogs out there, so your content needs to be a cut above the rest" you may not be particular moved. If, on the other hand, I say "93% of B2B marketers use content marketing", then suddenly you may be paying some serious attention.
The more relevant the stats you bring to the table, the more convincing your argument will be and the more likely people will consider your page a resource worth linking to. Link-building with content folks!
Creating Authority
What's more, by consistently backing up your arguments with factual information, you'll be able to become an authority.
Once you occupy that position, people will begin to quote you as an expert in the field. You'll become the voice whose opinions people take seriously. This is the pot of gold at the end of the content marketing rainbow.
Obviously, that's not something that you're going to accomplish overnight, but it is always something that you should be working towards.
The best way to do that is to make sure that you quote accurate facts and use a wealth of statistics with the right links pointing their way.
Creating Reciprocity
There is, in fact, another advantage to linking to other people's content while making your case, particularly if they are not yet an "out-of-reach" influencer.
If this is the case, chances are that the people you link to, will actually notice that you're creating referrals to their website. If you do so consistently, there is a strong likelihood that they'll remember you.
If you're lucky, they might start linking back to your material on their own (as a form of reciprocation). Alternatively, you can simply start having a conversation with them, which they'll be far more likely to react positively to.
You know that that means?
More relationships
More links
More visitors
Higher google rankings
Say Something Original and Topical
Facts alone, however, are not always enough. You've got to have something original and interesting to say with those facts to really create content that will keep drawing readers in.
How do you do that? Do you stay up nights with a notepad, hoping that exhaustion and alcohol will magically combine to bring you the perfect idea?
You could do that. It might work. It also is immensely time consuming and (obviously) unreliable.
A far better strategy is to gather the information provided by influencers, give it a thorough read, and try to understand the angle that they took on their most successful stories. Then re-create a similar story with your own particular take on the facts and issues.
Consider the Skyscraper technique, it's a great way to build evergreen content that will continue to drive traffic to your site for years to come.
If you're well informed and know what you're talking about, this is often going to be interesting enough to generate some strong backlinks (provided you can get people to notice the piece in the first place).
This is particularly true if you're creating content that is contributing to the main argument taking place in the blogosphere. Be sure to target the trending topics in your niche for greater results.
If you time it well, this type of content can generate a great deal of interest and will become a critical piece of your overall content marketing strategy. Of course, if you time it poorly and after readers have been burnt out on the topic, then obviously it won't do half as well.
In a nutshell? Make sure you actually pay attention to the conversations happening in your niche or vertical!
1000+ Words Please
Make certain that your posts aren't too short either. After a thorough analysis of more than a million blog posts, the verdict was clear that content with more than 1000 words gets shared more often.
It isn't just that either. For example, all thing being equal, Google pushes articles with more words higher up in their search hierarchy. They assume that longer articles will have more meat to them.
On average I suspect there is some truth to that statement. After all if there actually isn't any real value to the content, then people are far more likely to "bounce." That's a pretty clear indication that all things are not equal, and the article will slide down in the SERPs.
Can't Write? Hire a Professional
Would you allow your cousin to design your magazine ad? Would you let your grandmother decide how to advertise on TV? No!
So why on earth would you allow your content marketing to be written by somebody who doesn't understand the finer points of content creation?
If you're anything less than a fantastic writer, don't write for your blog! Instead, find somebody who
has both the gift and the passion to create outstanding and memorable content.
I'm not alone in saying that this is the way forward, 64% of B2B marketers outsource writing. And with good reason.
If you don't know how to write, your words become a cage, imprisoning the (possibly) brilliant idea that you're trying to communicate.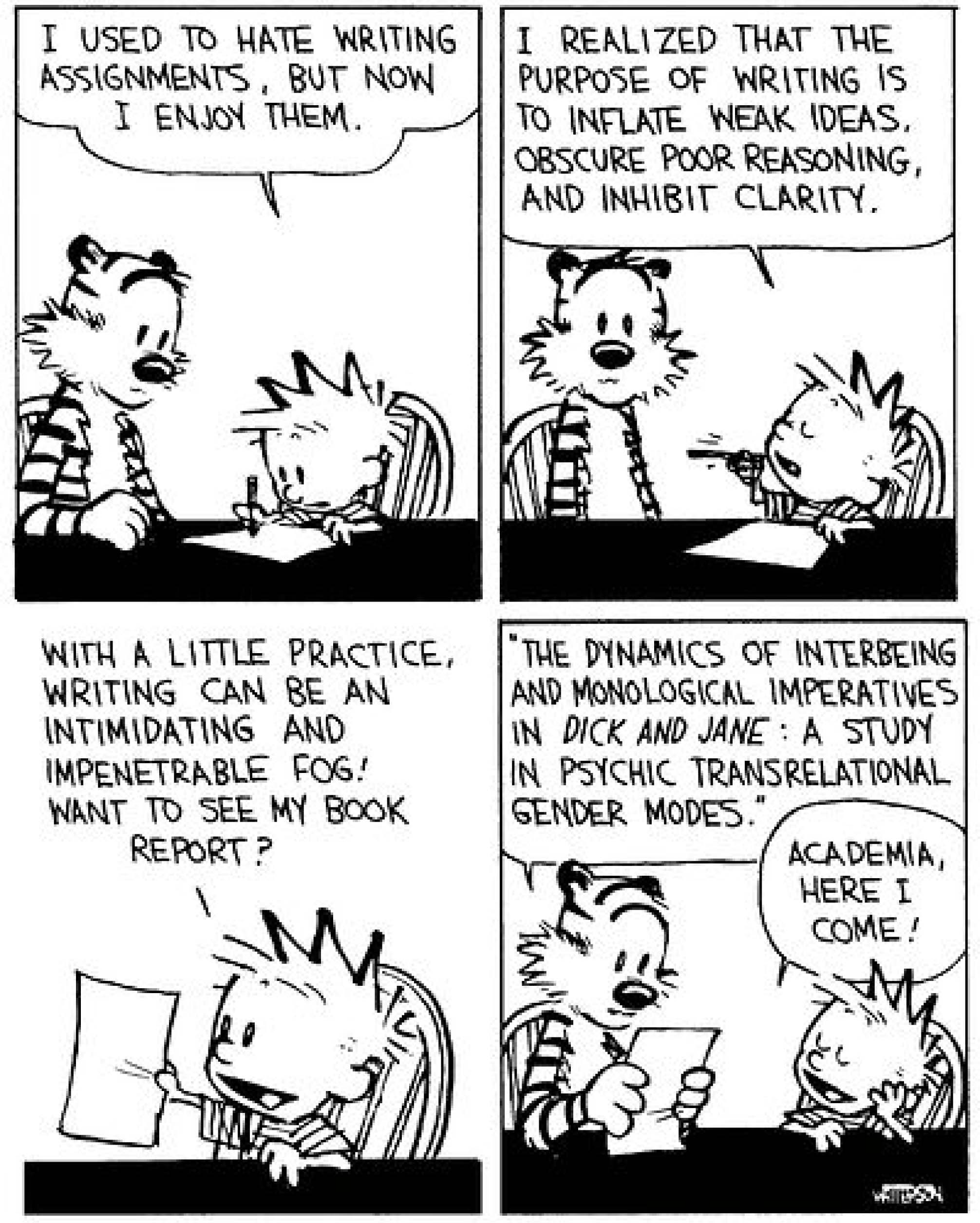 Perhaps people can understand what you're saying if they look between the bars and work at it. But let's be honest about it, very few people are willing to do that nowadays. Readers expect content to be accessible and easy to understand.
This is why you should strongly consider hiring a professional content creator or blog management services, whose words will set your ideas flying high and free.
This is a great way to improve the reach of your content and encourage it to be shared far and wide.
Quote Experts
Using quotes by experts in your industry is valuable for several reasons.
First of all, it will make your content look far more authoritative. Adding an influencer's voice to your position adds a lot of weight to what you're saying.
This is just a phenomenally powerful way to up your blog's impact.
Secondly, by interviewing experts and quoting them in your article, you'll more often than not manage to get exposure to the expert's own network.
Unless they're exceptionally famous and bored with being quoted all the time, they're probably going to let their network know they've been mentioned in your content (provided it's a good piece of writing in the first place of course).
That will earn you some exposure to people to that you otherwise might not have had access to. The kicker is that some of these folks might end up linking back to you in their own content over the weeks and months to come.
So where can you find experts? Try other blogs with a bit more authority than you have. Talk to former colleagues that have done well, or interview people that you've worked with, be they clients, contractors, or consultants.
Summing Up
At it's core, high-quality link building is about two things.
It's about having fantastic content that people will naturally want to link to, and it's about making people aware that it's out there in the first place.
The first step is obvious. It means researching strong opportunistic topics and creating (or having somebody create) great articles to contribute something valuable to the discussion.
The second part is more about networking and using the norm of reciprocity.
The old idiom "you scratch my back and I'll scratch yours" is ingrained in our culture. It's a natural human impulse, psychology at work!
Therefore if you can give somebody positive exposure, you'll by extension make them feel indebted to you. These people will likely repay you down the road by linking to you and pushing your product.
If you're not particularly well-established at this point, this is a fantastic way to build up your content marketing efforts and get the links you need to push your way up in the search results. That'll start bringing in the organic audience that you've been waiting for.
Before you know it, you'll be in a position where the roles are reversed and you're the expert people are trying to interview. Your content will frequently be referenced and linked to, and your success will snowball from there.
When you get there, try to remember to repay favors to the little guys that are trying to climb the ladder themselves. They'll thank you for it, and you never know who is going to be the next big blogger.
After all, reciprocity is a two-way street. That's the entire point.
Guest Author
Kerry Creaswood is a passionate writer and blogger. Her topics of interest are SEO, marketing and social media. To find more about Kerry – check out her Twitter.