SEO ROI: How To Make Sure Your SEO Investment Makes $$$
The RankPay Team
SEO ROI: How To Make Sure Your SEO Investment Makes $$$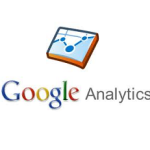 Google Analytics is an amazing Enterprise level analytics solution, however it also extremely helpful for every small business.  Over the past few months through our Blog Postings, we've tried to cover the basic steps in getting started online, and we've reinforced our recommendation to perform keyword research as you build and/or redesign your website.
That said, after you've set-up your site optimally for seo services – there is an ongoing responsibility to understand what is happening on your site, and the effectiveness of all your marketing related investments. This is where Google Analytics comes in and is incredibly valuable for insights literally across every aspect of your site optimization and marketing.
First, you will first need to sign-up for a Google account, once you have completed the process, click on "Account Settings" and select "Analytics" within "My products".   Follow the instructions for adding a new URL to Analytics – you will be taken through a step-by-step series of instructions for generating HTML code to add to your website, (including instructions on how to do this).
Your first screen will be the Dashboard – this is the heart of Google Analytics and is where you access the numerous reports generated.  You are provided with a trending graph of visitor traffic over time, where the traffic comes from, a map overlay, and an analysis of the content that is attracting visitors. You can rearrange the dashboard using drag and drop functionality, so it is customized to your needs.   In addition, you can reset the date ranges to suit your own reporting requirements – the default setting is the last 30 days.
There are hundreds of reports that you can build and customize, however here's (2) reports that we recommend:
Visitors Overview Report
Visitors Overview report is immediately underneath Site Usage – this is a very popular report which tells you how much traffic your site received over the desired time span, number of page views, average length of each visit and the bounce rate.  You can drill down into more refined detail, even determining the connection and browser used by the visitor — this is an ideal snapshot of activity on your site.
Traffic Sources Report
Immediately below Visitors Overview is Traffic Sources Overview – click on view report and see the search engines and other sites that are referring traffic to your site, which search terms are most popular, which visitors come to you directly, and so on.  This is an essential analysis particularly for optimizing your SEO and Sponsored Search investment.
Takeaway
From our perspective, Google Analytics should be mandatory for websites and small businesses that are dedicated to creating better engagement on their site.  It also helps to validate all of your investment decisions, and then provides the tools and insight necessary to optimize regularly.  The truth is – we don't feel the need to cover any other analytics considerations for comparison purposes since Google Analytics is free, user-friendly and robustly built with every feature that you'll ever need to optimize your site engagement, and effectively measure your online marketing investments.