How to Optimize Content for Millennials
Guest Author
How to Optimize Content for Millennials
With buying power surpassing 200 billion dollars, the Millennial generation is fast becoming one of your most important demographics to keep in mind for any marketing or content strategy.
Millennials — those currently aged between 14 and 35 — are the first generation to come of age in technological revolution. Their smart phones are more like external organs, and they spend up to 18 hours a day consuming media.
According to UNC research, Millennials will make up half of the American workforce within the next 5 years.
This is why it's essential for you to start to optimize content for Millennials specifically. Here are some strategies to make your content as Millennial friendly as possible in 2017:
Optimize for Mobile
The biggest consideration when creating Millennial-friendly content? No surprises here: make it mobile friendly.
Millennials are on their phones nonstop. On the morning commute, during their daily workout, even at happy hour when they're sitting with their friends. Each of these moments is an opportunity for a Millennial to consume your content, but it has to be appealing from the confines of the tiny box in their hands.
Everything on your site should be easily consumed on a phone, because that's where your target audience has its eyes glued for a majority of the day.
Not only should your site be mobile optimized, but it should be pretty. By this, we mean that you shouldn't be converting content into a mobile-accessible view; rather, you should be creating content with the goal of making it as mobile friendly as possible.
One of the first questions of every consistent content strategy should be, how will this look on mobile? Fear not, Google has its own "mobile-friendly test" that's free to use.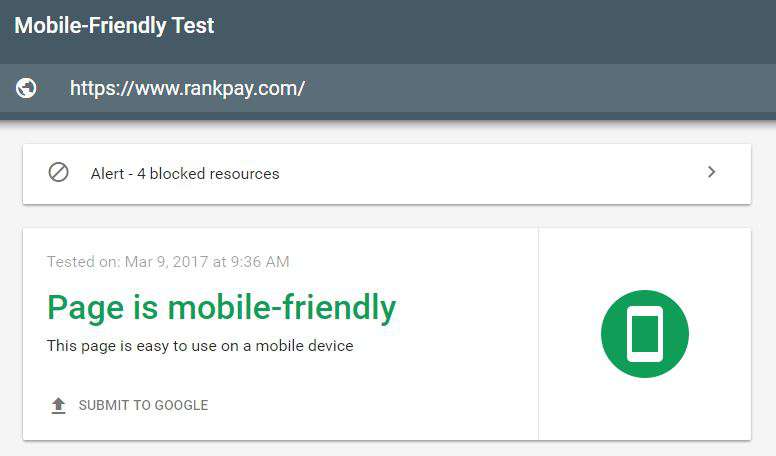 Some of the benefits of a mobile optimized website include higher Google rankings, reduced load times and (obviously) more engagement and views. If you can't beat em, join em- and if you're not convinced, check out these stats on the benefits of a mobile optimized site.
Make it Visual
Another key form of content seduction for millennials is visual content like videos, gifs and pictures.
If you spend much time on Twitter or interact often with the average Millennial, you see pretty quickly that they communicate with images as much as words in 2017. This explains why Instagram has the highest level of brand engagement of any social media channel.
Take a page from the Insta handbook and load your content up with engaging visuals. Half of Millennials watch video content exclusively on their phones, so make sure all of the visual content you make is, again, mobile optimized. Don't be afraid to be funny or weird- Millennials dig it.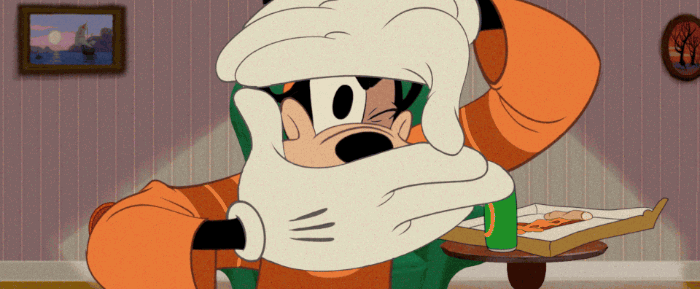 Check out how these brands are using memes (funny videos or images that go viral) to optimize their content for Millennials.
Encourage Engagement
When you're creating content for Millennials, your goals should be not just to get them to view the content, but to engage with it. Consider adding calls to action within your content that encourages viewers to interact with your brand.
The more customer-centric your site is, the more likely Millennials will buy your product: when product pages feature content created by customers, Millennials are 6x more likely to make a purchase.
Some ideas for engagement include:
UGC contest: ask viewers to submit photos or videos around your brand as a part of a contest
Survey/Poll: ask a question at the end of a blog or article that requires them to give their own opinion
Downloadable Content: offer them something that feels like an exclusive opportunity only your brand can provide, like an eBook or email campaign
Millennials have grown accustomed to a world in which they can comment, create and contextualize any media they come across. They want to feel like their opinion matters to your brand, so give them the opportunity to engage with your content in that way.
Get Social With It
You know how corny real estate agents will tell you that the three most important aspects of a house are location, location and location? The three most important strategies for finding and engaging with Millennials are the same- and all of the locations are online.
On average, during their lifetime, millennials will spend…
The best way to optimize content for Millennials is to meet them where they are: on social media channels like Facebook, Twitter and Instagram. Create social content that encourages them to read an article, watch a video or download an eBook- and make sure that that content is share-able itself, so that Millennials can bring it back onto their social channels and spread it for you.
It's like one, big, free-love social circle: you advertise your content on social, your Millennials engage with the content on your site, then they bring the content back to social in their own words. Just like that, you've created your very own word of mouth social marketing machine.
For the reasons above, keep in mind that your content should be as share-friendly as possible. Make the information bitesize and shareable, include tweetable links and statistics, and don't chunk your articles into huge paragraphs.
Final Takeaway
In conclusion, when you're optimizing content for Millennials you should always remember that their mobile attention span is very, very short. Keep it simple, keep it bitesize, and keep it colorful- and don't be afraid to add a few gifs…
Guest Author
Caroline Burke – Caroline Burke is a writer & marketer based in Boston, Ma. She specializes in content marketing, SEO and copywriting. Follow her on Twitter.