5 Reasons SEO Services Will Make You Serious Money
Sam Warren
5 Reasons SEO Services Will Make You Serious Money
If you're not already buying SEO services (or performing your own SEO), your business is leaving money on the table.
It's that simple. There's no specific study that's necessary to quote at this point.
It's been proven so many times that I'm really flogging a dead horse just by saying it here at all.
Search marketing is so essential to running a successful business that it simply can't be overstated.
Look at it this way: when a user types "dentist in Laguna Beach" they're going to see a few options above the fold (usually some ads and sites ranking 1-3).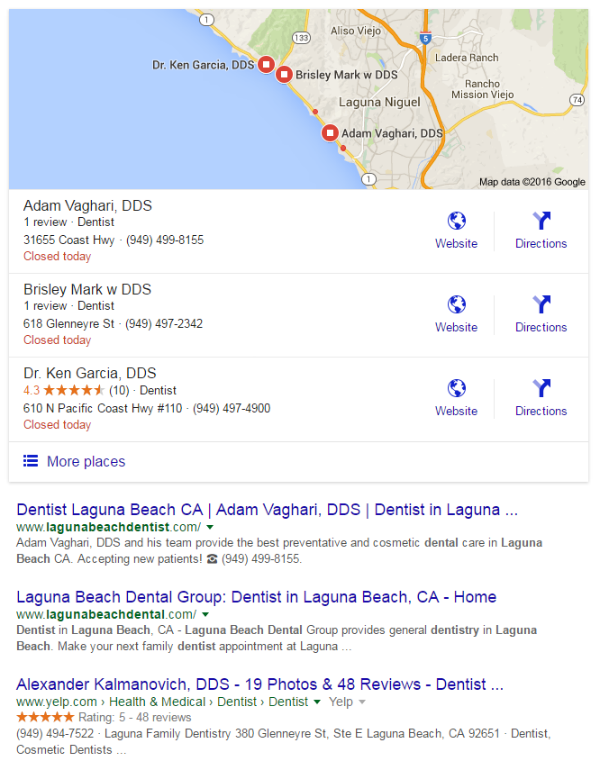 SPOILER ALERT: They're going to get the vast majority of customers looking for a dentist in Laguna Beach.
The good news is that you can get there too. But you're going to need to get into search marketing yourself, or buy some SEO services.
1. Own the Competition
If you aren't already, you should begin considering the internet as one of the major front-lines of your battles with competitors.
Google? It's the trenches. It gets ugly!
With so many potential customers on the line, most businesses have already realized the importance of SEO and many have invested in it significantly.
Search marketing is like the stock market in that ratings are almost always in flux. Just because your nemesis is ranking top 3 today, doesn't by any means imply that you can't dethrone them given time and effort.
While a proper SEO strategy focuses on the long game, the sooner you start, the sooner you'll start seeing the benefits of a strong SEO campaign.
Buying SEO services will help you net all of that traffic your competitors are used to having all to themselves.
If you saw your competitor getting a lot of attention and publicity from setting up a booth at a local event, you'd probably consider doing the same thing at the next event right? This is no different.
Get ahead of the game and start earning new customers.
2. Reach your Audience
In the age of the internet, consumer research has become increasingly prevalent.
Personally I think this is an amazing and positive development.
After all, anything that empowers consumers and gives them easier access to information and reviews is good in my book.
This drives businesses to be more transparent and fair, and more importantly it incentivizes them to provide high-quality goods and services.
If you sell a lame or faulty product on Amazon, you better believe you're going to get a bunch of angry reviews. Good luck netting more sales once that's happened.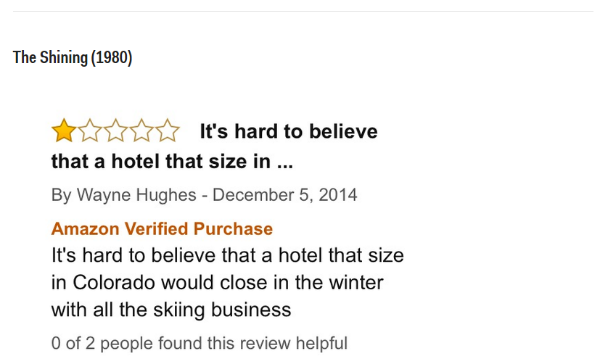 Anyways, I'll give you one guess where people go to do their consumer research.
If you guessed Google, Bing or Yahoo, here's a gold star!
Studies have even shown that up to 97% of people use online search to find local businesses.
That being the case, it should be pretty clear that SEO is going to be a crucial when it comes to making sure you reach your audience.
3. Get Some Street Cred
In order to get an idea of how much weight a search engine "recommendation" carries, take a look at your own experiences on the web.
Anything that ranks at the top of the first page on Google gets an instant boost of credibility. Add a rich snippet in there and you're going to look like you've been in business successfully for years.
After all, you popped up as the most relevant result for your audience You must be good.
Whether it's intended or not, consumers view search visibility as a recommendation from Google.
"Word of mouth marketing has always been important. Today, it's more important than ever because of the power of the internet." – Joe Pulizzi
There's no better way to earn someone's business than by earning their trust.
Credibility, reputation, and brand image are crucial. SEO is increasingly becoming a necessary way to convey all of those qualities. Better yet, it nets organic traffic.
The purchase decision will then be the customer's idea. It's not like they're having an ad shoved in their face. Sales are so much easier when the purchase decision originated from (or feels like it originated from) the customer's own interest.
4. Do More for Your Customers
As google continues its high-stakes game of tug of war with SEO firms, it has generally moved in the direction of assigning increasing value to things that improve user experience.
For example, mobile-friendly web design is now a huge factor in google's algorithm. If your site isn't mobile-friendly, you've got work to do!
The content marketing boom is another tie-in worth considering. By bringing additional value to the table for your potential audience in the form of useful and actionable content, you'll win some brownie points with the big G.
And you know what that means. Greater likelihood, they'll be to show your website to the people you want to reach!
While it might sound overwhelming for business owners, it's really a good thing. It means that by doing strong SEO, you'll be creating engagement and delivering a more memorable experience for visitors to your site.
This type of involvement creates loyalty in potential customers, and that'll help you turn leads into sales.
5. Non-Search Traffic
Another side-effect of a strong SEO campaign is increased traffic from non-search websites.
If your SEO services firm is engaging in quality link-building and content distribution some, you'll start seeing traffic from sources outside of search engines as well.
This has a snowball effect. As your SEO improves, so will your traffic. As your traffic increases, so will Google's determination of the relevancy of your site.
All of these different sources begin to feed off of each other and form a positive feedback loop.
Non-search traffic is a different beast from the visitors you'll get from organic search results, but it's super useful and can really start delivering powerful results for your company both in terms of SEO and revenue!