Learn How to Use Local SEO Citations to Boost Your Business
Sam Warren
Learn How to Use Local SEO Citations to Boost Your Business
At this point, small business owners and digital marketers alike know that local search optimization is essential for success.
The ROI is just too high to ignore. Which makes sense, since nearly everyone uses search engines to find local businesses that sell the products or services they're looking for. Further, they're motivated buyers.
"50% of consumers who conducted a local search on their smartphone visited a store within a day, and 34% who searched on computer/tablet did the same." – Google Study
Keep in mind folks, local SEO is not exactly the same as your more traditional search optimization. There's a lot in common of course, and you will need a strong SEO foundation in order to solidify your local dominance. But there are some specific tasks that you'll need to get familiar with in Local SEO if you want to get a leg up on the competition.
Today we're going to cover one of the factors that has continued to grow in importance over the past year… Local citations!
Exciting stuff I know, bet you're on the edge of your seats.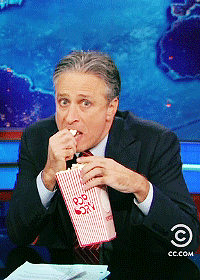 Hang tight, let's dig in. This might not be particularly thrilling but it's really useful stuff to know.
What the Hell is a Local SEO Citation
To put it simply, a local citation is any online reference to your businesses NAP.
If you read our article on local SEO, you'll already be familiar with good ol' NAP. Local searches bread and butter.
N: Name
A: Address
P: Phone Number
Frequently, listings or mentions will include a lot more information than this, but it's still the most important bit. You'll need to make sure these are consistent all across the web as discrepancies can really do some damage over time.
Imagine a citation being the real-world equivalent to a link. Instead of pointing to your website though, it points to the physical location your business (whether that be a store, office, restaurant, etc).
Luckily, as far as citations are concerned it's not even necessary for it include a link for Google to consider it relevant.
As long as it mentions your business name and information, you're all set!
If you're wondering why they matter so much, check out the following findings from a Moz study conducted in 2015.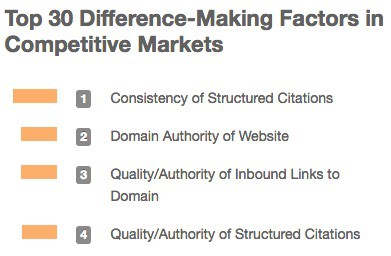 The data pretty much speaks for itself. Citations are mentioned twice in the top 4 most impactful SEO activities.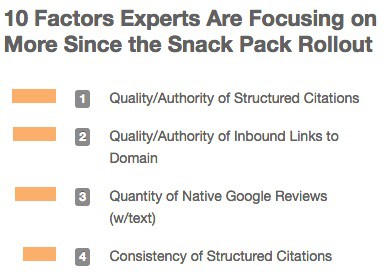 Just for good measure I figured I'd throw that in as well.
Look at it this way, if the majority of the best agencies in the world are focused so heavily on citations for local results, you better believe you should be too.
How to Get Tons of Citations
If you're familiar with the SEO space, you probably already know that there's no one simple answer to any good question.
There are a number of pretty great avenues to explore when it comes to building out your citation portfolio.
Let's dig into the most effective before getting our hands dirty.
Let an SEO Firm Do It for You
This might sound like a cop-out, but hear me out.
We've covered plenty of times before why hiring an SEO company can be the most effective means of accomplishing search marketing goals. But let's just hit the main points here.
On-page SEO is both necessary and important, but it's just a launch-pad from which to begin your campaign. Some experts claim only 30% of the work they do for clients is on-page.
"To be brutally honest, the things we do on a client's website will typically only account for about 30% of the SEO effects we'll generate. The other 70% happens offsite." – Gerrid Smith
The main reason it could easily be worth hiring a digital marketing firm to take care of this is that they'll already be experts at incorporating local citations into an overall search marketing plan.
Remember, this is just one piece of the overall puzzle, so give it some thought.
Doing It Yourself
OK, so maybe you're a DIY kinda person. Or maybe you don't have the budget for a fully-fledged local SEO campaign.
Either way, how you can most effectively get some citations going?
I'd recommend doing some competitive research and then utilizing a few tools (free and paid).
Check out where your competitors have listings by using Ahrefs. You can also get a good idea of how they structured their listings and what keywords they're targeting.
Using the knowledge you gathered from that search, head over to Moz Local and take a look at the list of directories their service offers to optimize for you.
You can just use that list (without signing up of course) as a good starting point for the most important directories to get your citations listed in. Just enter your business name and zip code, then highlight any of the entries to see the site in question.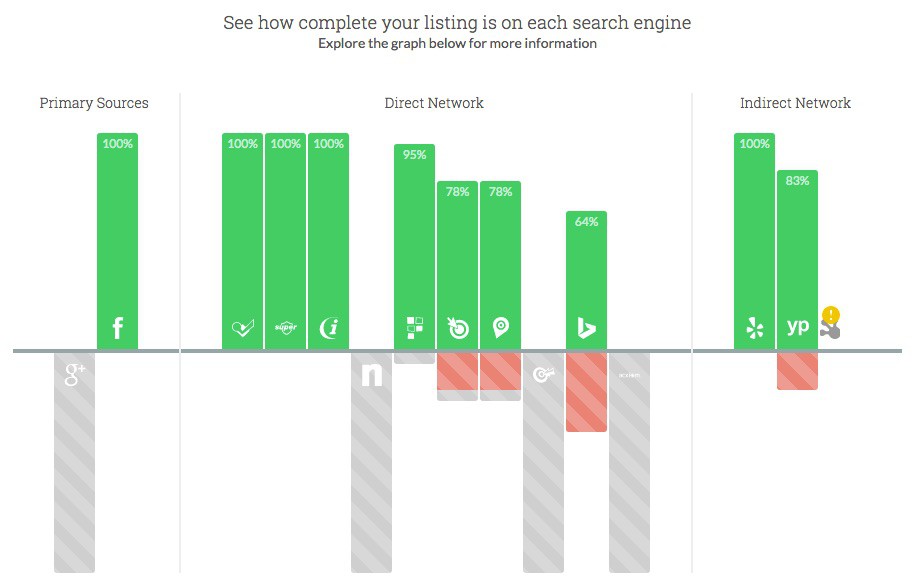 As I mentioned earlier though, be careful to make sure they are all EXACTLY the same. Can't stress that enough. Minor and seemingly unimportant discrepancies make a difference!
Extra Note: I should also mention that this can get seriously tedious. Take a look at RoboForm. Using this service can save you a bunch of typing and time. Just be sure to review any entry it generates before clicking submit!
Citation Services
The third and final way of building citations that's worth mentioning is buying a specific local citation service.
Moz Local (mentioned earlier) is a great example of a service like this. Whitespark and BrightLocal also have similar local SEO services you could consider.
Yext commonly comes up in conversation regarding these approaches as well, but I have a personal vendetta against them and don't have anything nice to say.
Long story short, they have a deal with MapQuest. If you create a business listing on MapQuest, Yext is automatically granted all of the entered information and will relentlessly spam you with phone calls and emails.
Requesting being added to their do-not call list and unsubscribing do not hinder their efforts. You'll have to file an FTC complaint and then send them a screenshot.
Wish I was kidding.
Yext-rant aside, there's no reason not to consider any of the other services that have reasonable price tags and respectable business practices.
Wrapping Up
Any of the aforementioned methods of building citations will work just fine, just be sure to pull the trigger on one of them if you haven't already.
Local citations are just so darn important that you can't ignore them any longer. Remember those stats stated at the beginning?
So hop to it, and good luck!