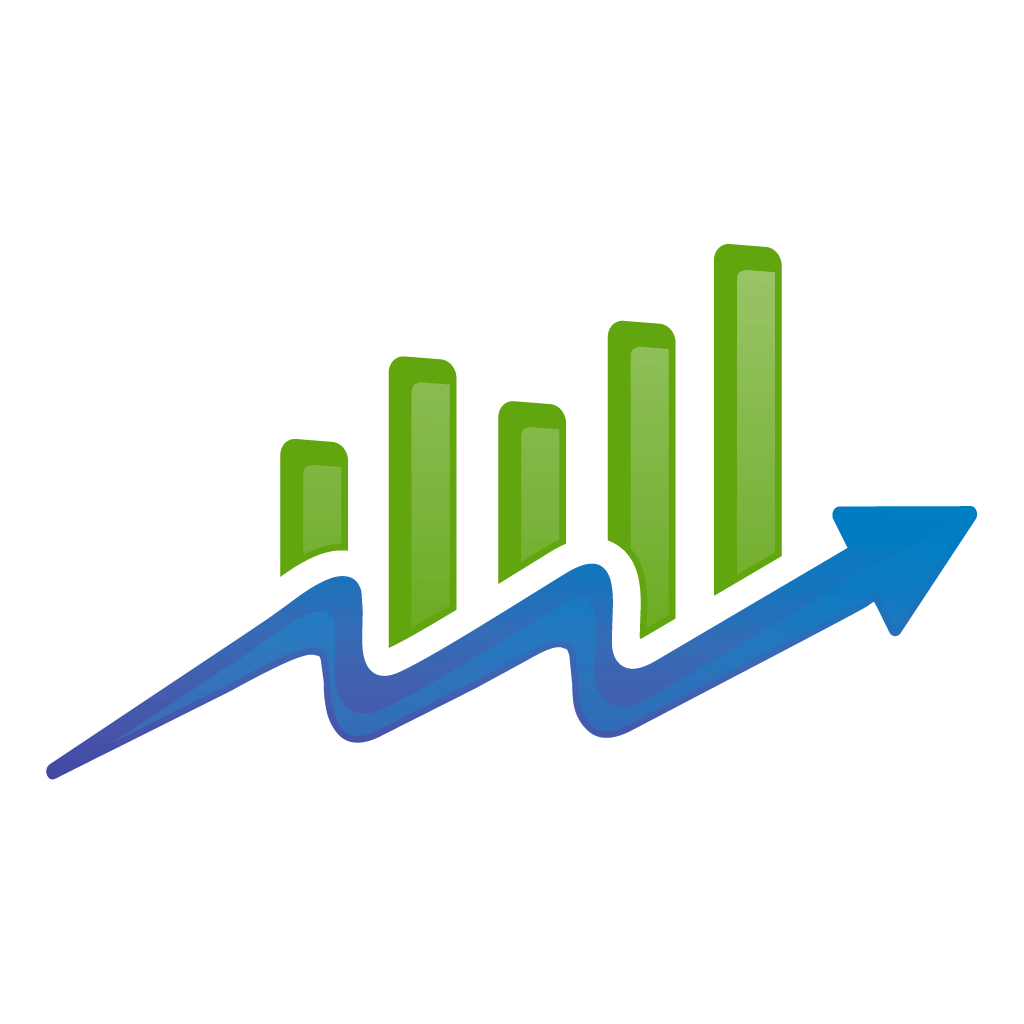 Start A Free

30-Day

Trial

of RankPay SEO
Sign up before 11/30 for contract-free SEO
How to Create the Perfect Facebook Business Page
Sam Warren
2018-02-26T14:04:21-08:00
How to Create the Perfect Facebook Business Page
by
Sam Warren
February 8, 2018
In the digital age, there are more ways for businesses to reach targeted audiences than ever  before.
Think about it. You've got your mailing lists, search engines, display advertising networks… and of course, social media sites.
Of all the social media platforms, I think it's safe to say that one rules supreme. Good ol' Facebook.
With the largest user-base and powerful engagement metrics, it's easily one of the most lucrative channels for businesses to explore.
In fact, official numbers state that Facebook has over 2 billion users monthly. That's right. Nearly 1 out of every 3 human beings on the planet has a Facebook account, and logs in every month.
With user metrics like that, it's no surprise that Facebook also appeals to nearly all demographic. CEOs, small business owners, students, blue-collar workers. You name the demographic, and I'll say "yeah, they're on Facebook."
Considering all of the above, it's probably becoming quite clear to you that your business should be on this platform. But to make the most out of this opportunity, you'll need a strong business page.
It's not rocket science, but I'm amazed by how many poorly crafted and/or incomplete business profiles and pages I see on a regular basis.
Follow this simple guide and you'll be one step ahead of the competition.
1. Select Your Category
When creating a new business page, first decide on a category. Currently, Facebook supports businesses that classify as a local business, institution, product brand, public figure, entertainment brand, or a community cause.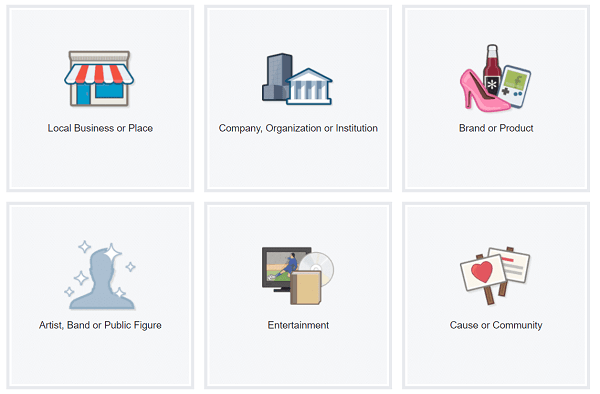 Keep in mind that each category has different requirements:
1. Local Business or Place
Basic information

Address

Business hours

Contact

Price range

Parking
2. Company, Organization or Institution
Date founded

Mission

Awards

Address

Products
3. Brand or Product
About

Date founded

Awards

Products
4. Artist, Band, or Public Figure
Affiliation

Address

Birthday

Interests

Biography

Gender
5. Entertainment
6. Cause or Community
Cause type

Description

Cause groups
For the sake of this guide, we'll choose the "Local Business or Place" option.
Next, you're required to input basic information about your business. This includes your name, address and phone number. Don't forget to pick a valid category such as "coffee shop", "restaurant", or "barber shop."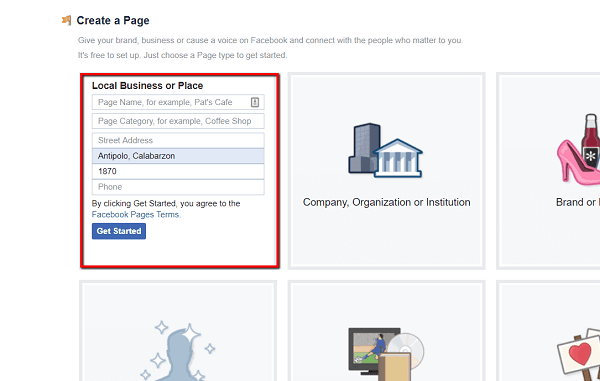 A good strategy is to use a location-specific name for your business. It'll help customers find you and separates you from businesses with a similar name.
2. Fill in Facebook Business Page Information
Right off the bat, Facebook will request you personalize your page. Add profile and cover photos. You can skip this step, but only if you haven't prepared. Otherwise, you might as well go ahead and complete it now. No time like the present!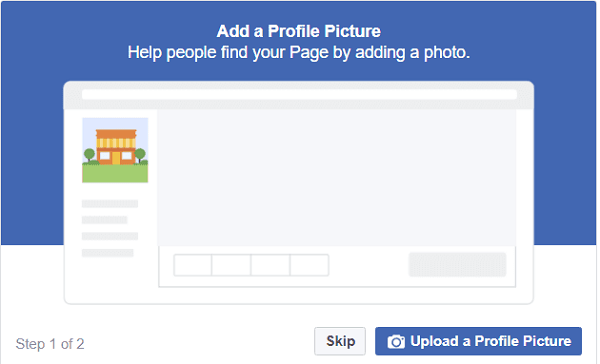 Keep in mind that profile photos are scaled down to a square aspect ratio. While photos are cropped automatically, it's recommended that you use something 180 x 180 pixels in size.
Now that your page is personalized, it's time to add details. Do this by selecting "Edit Page Info" from the three-dot settings button: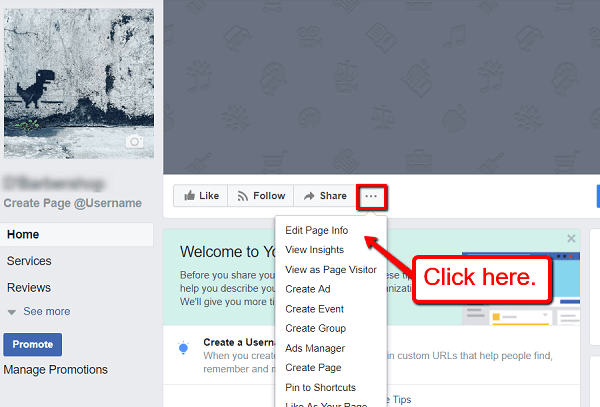 This will bring up the "Edit your details" window. Here, you can add things like your contact info and external website. You can also add more category tags.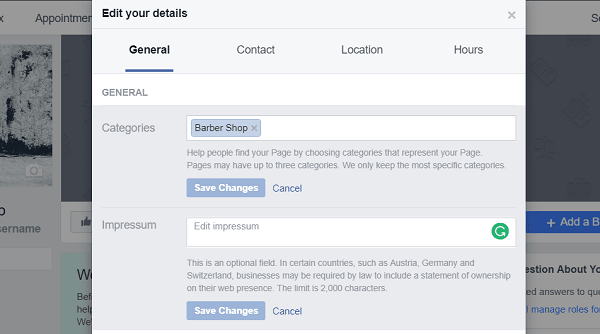 It may seem tedious, but you should include everything there is to know about your business. After all, it will boost your visibility in Facebook's internal search engine.
Tips for building your Facebook business page:
Add important keywords.

Just like on Google,

the right keywords

 affect your Facebook page's searchability. Be sure to add them in key areas like your business description.
Put a link to your website in the description.

To funnel traffic from your business page to your website, add your URL. Add it under the "About" section (click "See more" if you can't find this option).   
Create company milestones.

To establish the authenticity and credibility of your business, create milestones that tell your brand's story. Do this by clicking "Create Milestone" under the three-dot settings button.
3. Invite Your Existing Contacts
Building a large follower base takes time. You can get the ball rolling by inviting people you already know. This is done from the "Home" section of your business page. Click the "Invite" button next to the contacts that were auto-generated for you.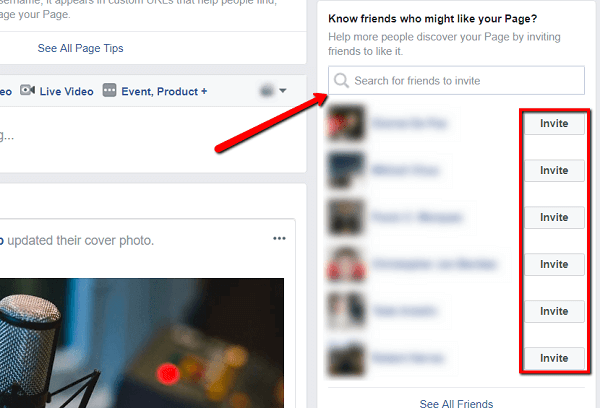 Aside from manual invites, there are plenty of other ways to build a following. For example, if you have an existing blog, you can integrate social media buttons or spread the word via newsletter.
In social marketing, engagement metrics such as the number of likes, comments, and shares are critical. Collectively, they are referred to as social proof. It can help you to generate more conversions.
Social media users tend to follow the crowd. They trust their peers more than traditional media outlets.
Click To Tweet
One way to leverage social proof on your Facebook page is to pin your most popular post to the top. Click on the settings button for the individual post and select "Pin to Top of Page."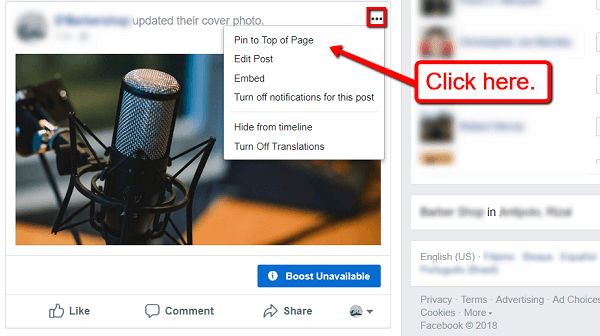 4. Create CTA Buttons
Facebook business pages can be effectively utilized in many ways. One universal key to success? Use a CTA button that directs users to take the action you want.
To create a CTA button, head to your page's "Home" section and click "Add a Button."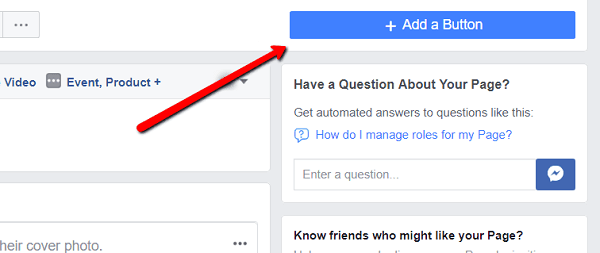 From there, you can choose from a number of options: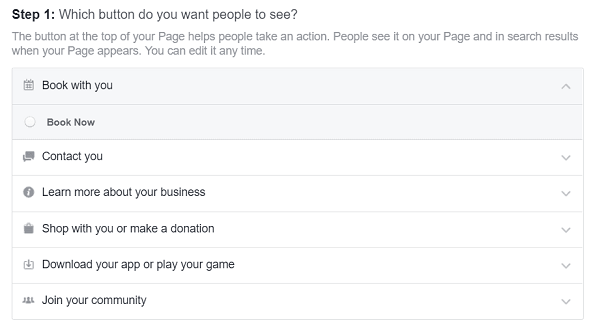 Keep in mind that each choice will reveal two preset CTA buttons. For example, if you pick "Shop with you or make a donation", you can then choose between the "Shop Now" and "See Offers" CTAs.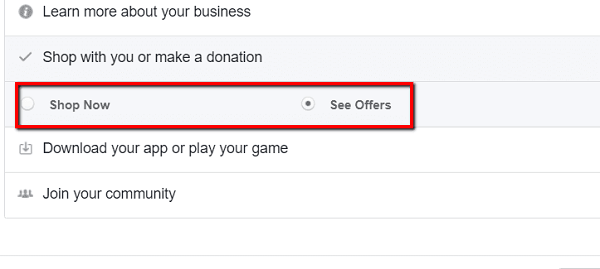 On the next page, you can specify what the button does when clicked. For the example above, you can send users to the "Offers" section of your business page. Other options, like the "Learn More" button, require more info: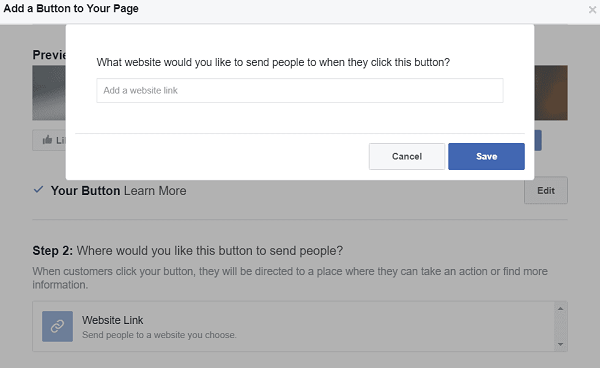 Keep in mind, simply adding the CTA button won't make you a Facebook success overnight. You'll want to experiment with different content, CTAs, and other page elements.
Where there's experimentation, there needs to be data. For all your Facebook data needs, you can depend upon the built-in "Insights" feature.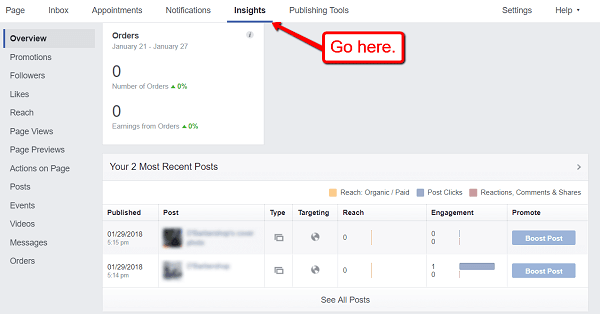 Conclusion
Over the past decade, social media has become one of the most important factors of online success.
Just like your website, your Facebook page requires care, effort and attention to detail. So don't short-change your efforts!
Follow the tips above to create a business page that reflects your company in terms of quality and value. If afterwards, you need help growing and engaging with your following, our social marketing plans start at just $99/month. We'd be thrilled to help you accomplish those goals!
Marketing jack-of-all-trades, ascendant wordsmith, and self-proclaimed World's Best Dog Dad. I write about SEO, social media and content marketing.