The Keyword Step!
Discover how to reach your audience!
Enter your domain

Type in the URL to your website. Not much else to it!

Research some keywords

Keyword research can take some time, but we help make it a little bit easier. Look for "Excellent" ratings and decent search volume. The right balance is somewhere in the middle. Remember, location specific keywords that contain 3 or more words are often the best oportunities for small businesses.

Keep the best keywords

Remove any keywords you're not interested in from your keyword table. Then click "See Pricing"!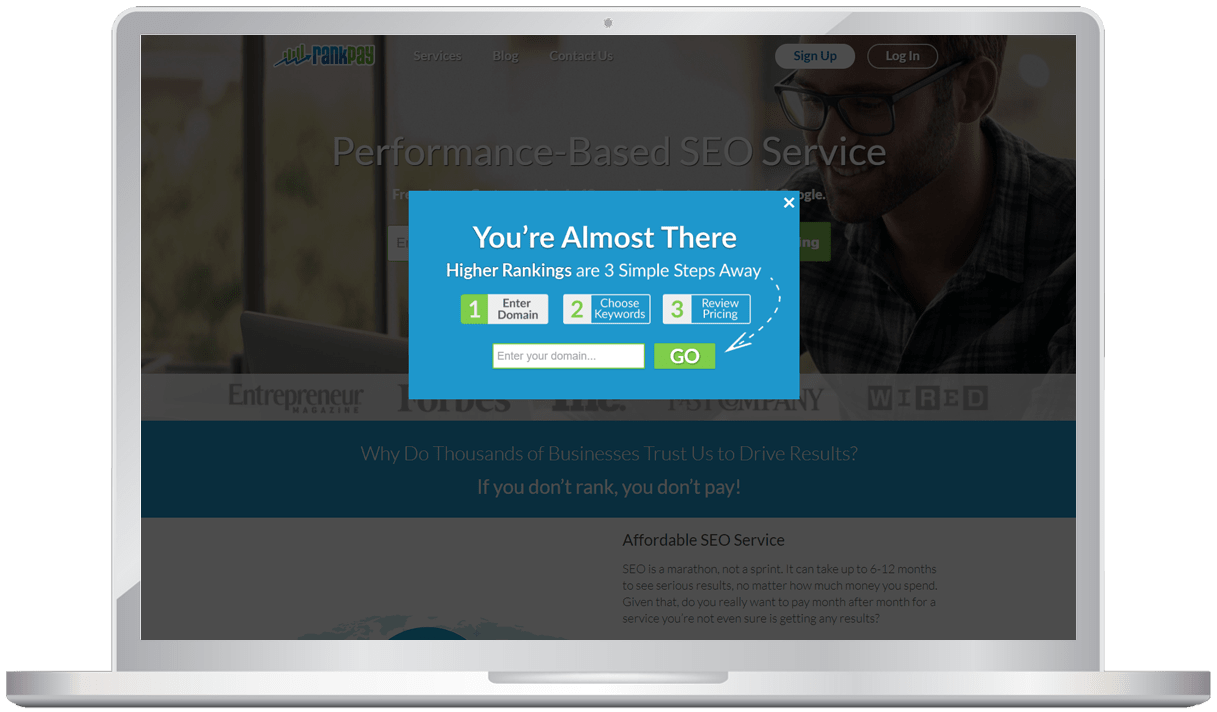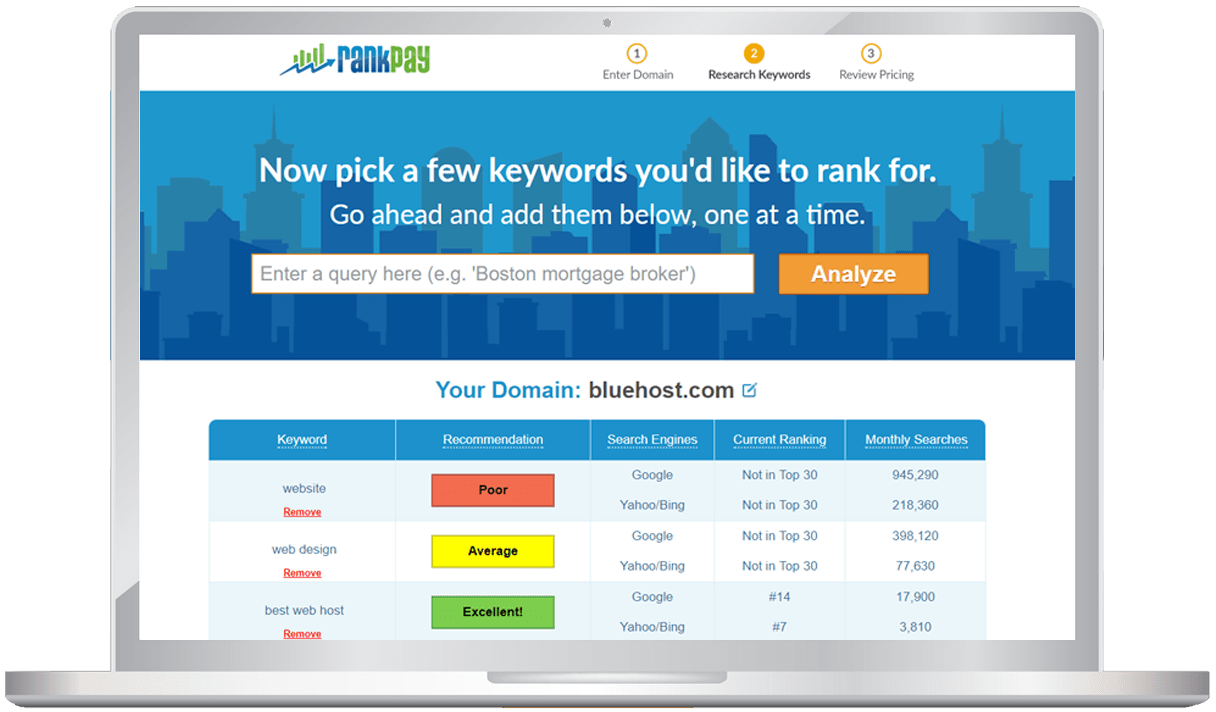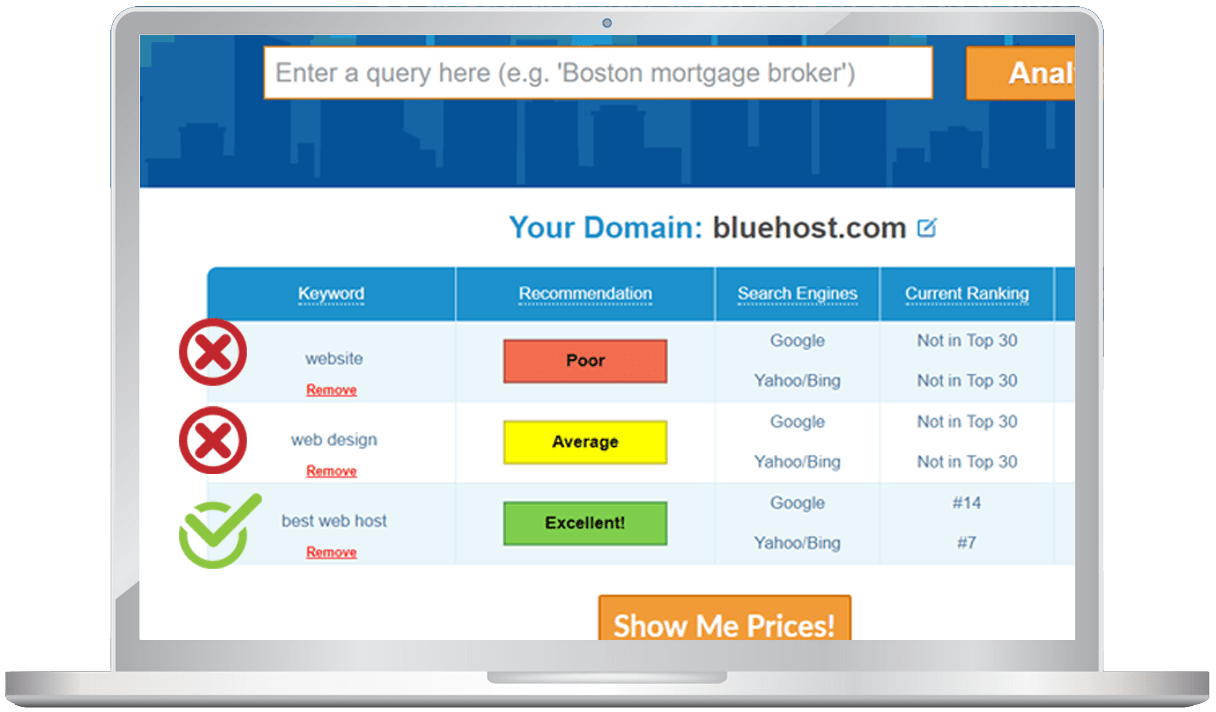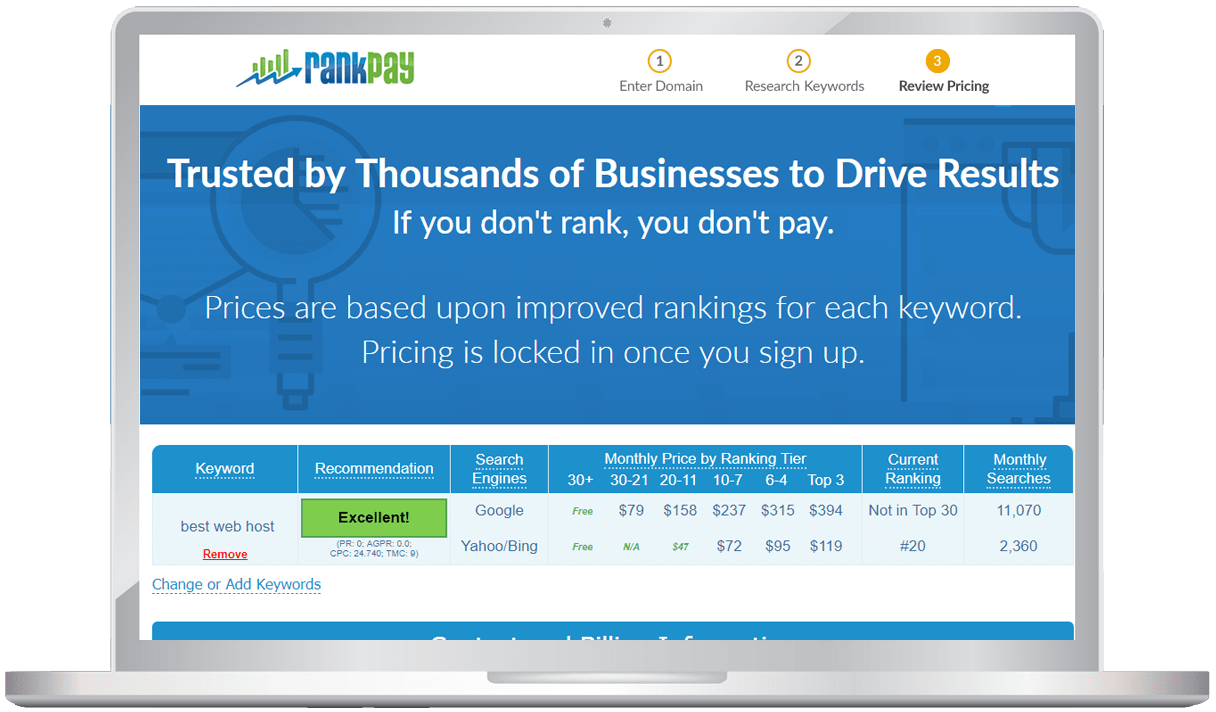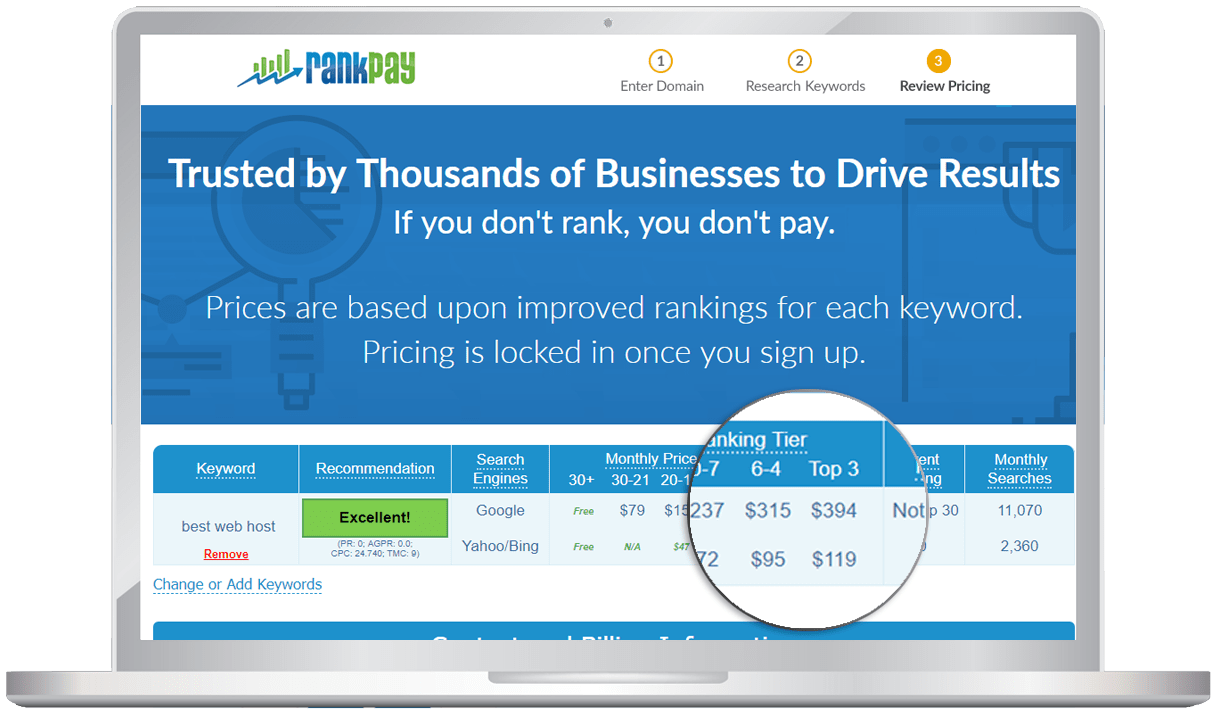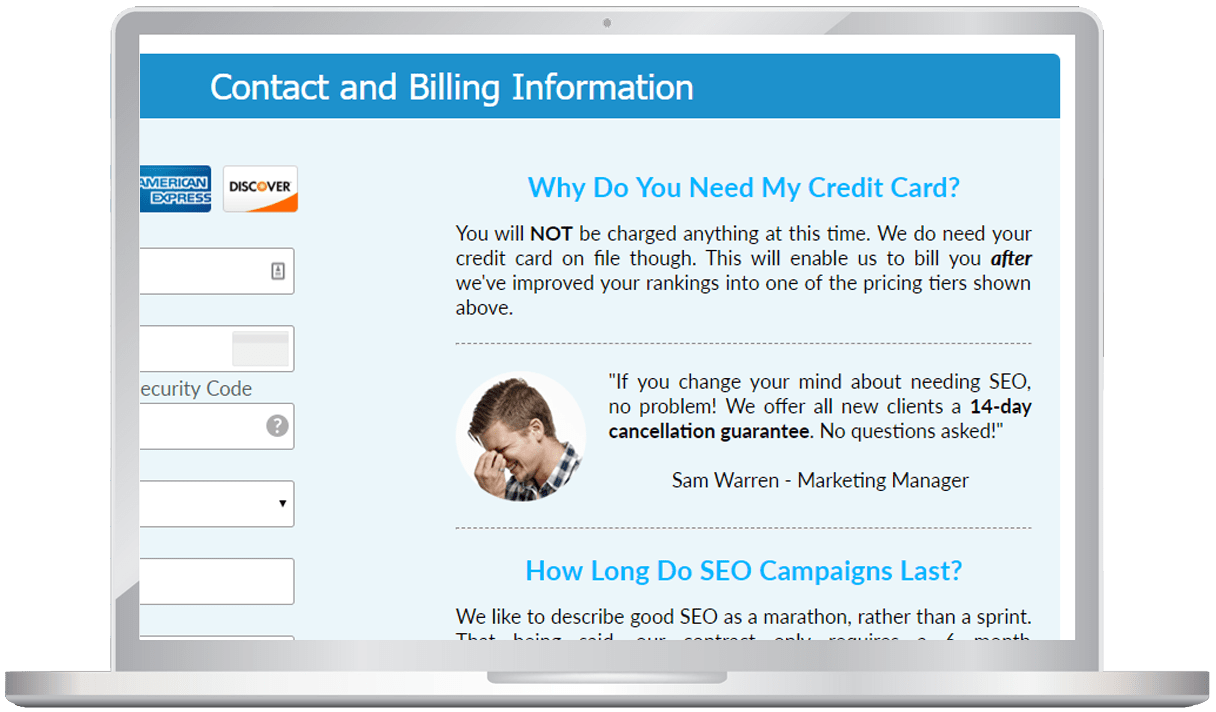 The Pricing Step
Get immediate and custom SEO rates!
Review your keyword pricing

Take a look at our dynamic pricing table to estimate your SEO costs in the coming months (remember: you're only billed if we rank your website).

View an example

In the example on the left, we will only bill the customer for "best web host" if, on the 1st of the month, we've improved it to rank 30 or better in the SERPs.
So if we get it to #3 on Google by the 1st of the month, we will bill this customer $394.

If you don't rank, you don't pay

There's no catch. If we haven't improved rankings into one of the billable tiers, you won't be billed on the 1st of the month.
Earn Higher Rankings
Let us handle the rest!
We have high-quality standards

We don't use PBN's. We won't build spammy casino links for you. We will work hard to earn quality links, build your search visibility naturally, and optimize your website from top to bottom.

We provide bi-weekly reports

We'll keep you up to date on the latest rankings and SEO progress. When we're in charge of your SEO, it means you can focus your energy where it's needed most... running your business!

Additional services

We also have affordable social marketing, blog management, website maintenance and content optimization services. These can help boost SEO results, speed up and secure your site, and build your customer loyalty!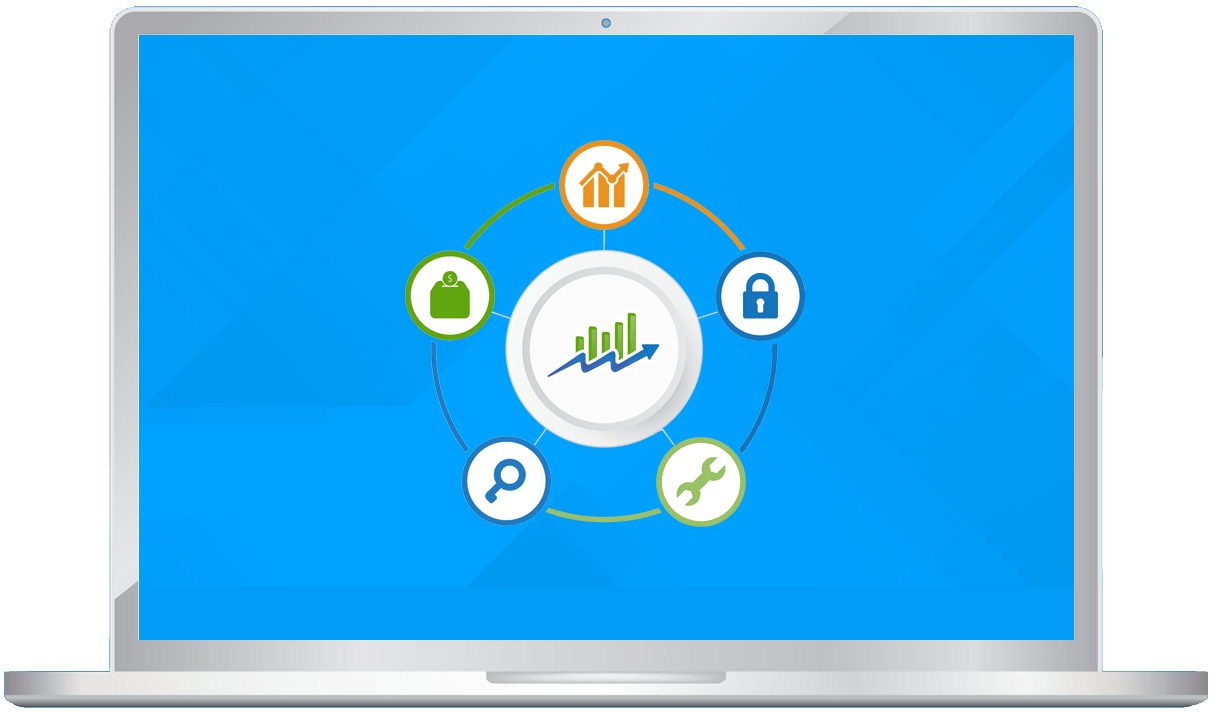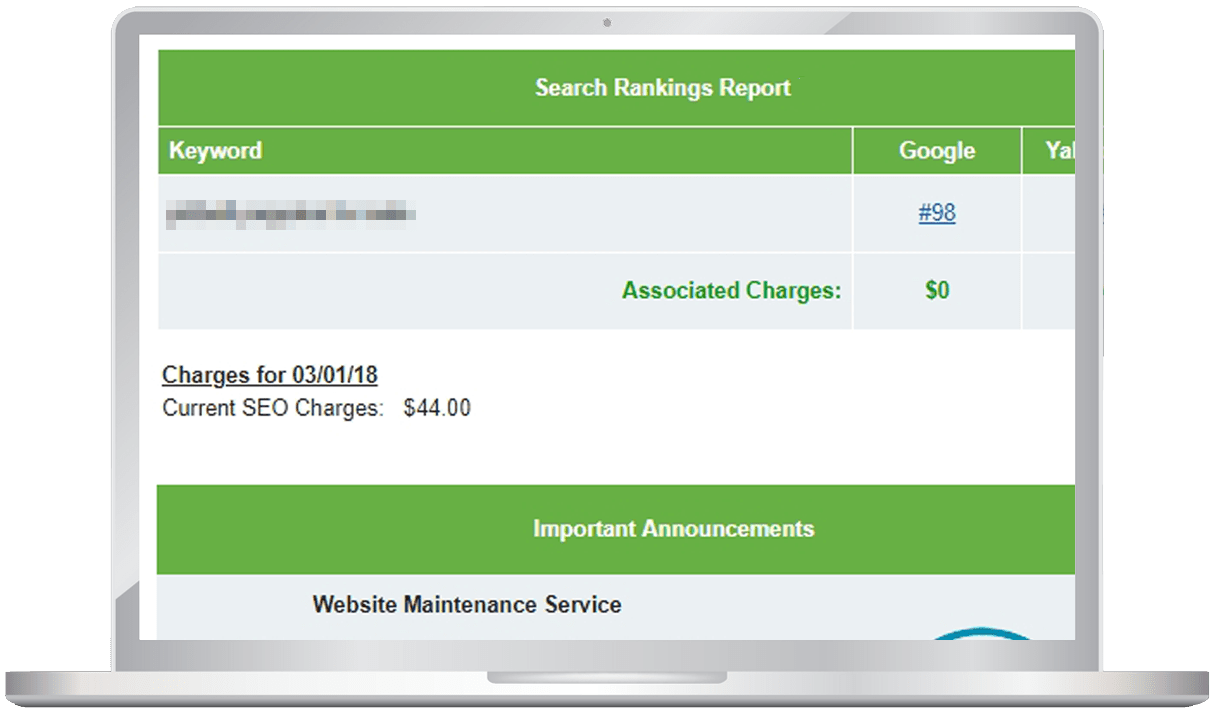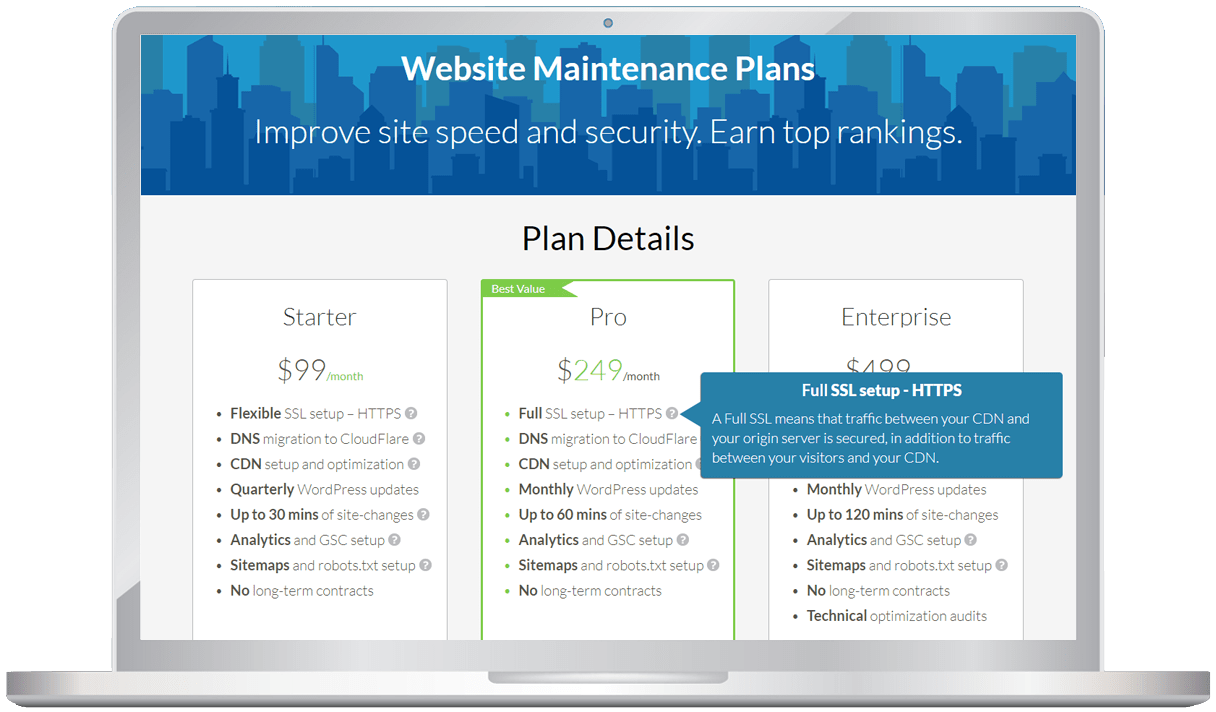 Curious how RankPay partners with web designers and marketing agencies?
We have fully white label solutions for all of our marketing services, including performance-based SEO. We also have bounty and recurring revenue focused affiliate options.