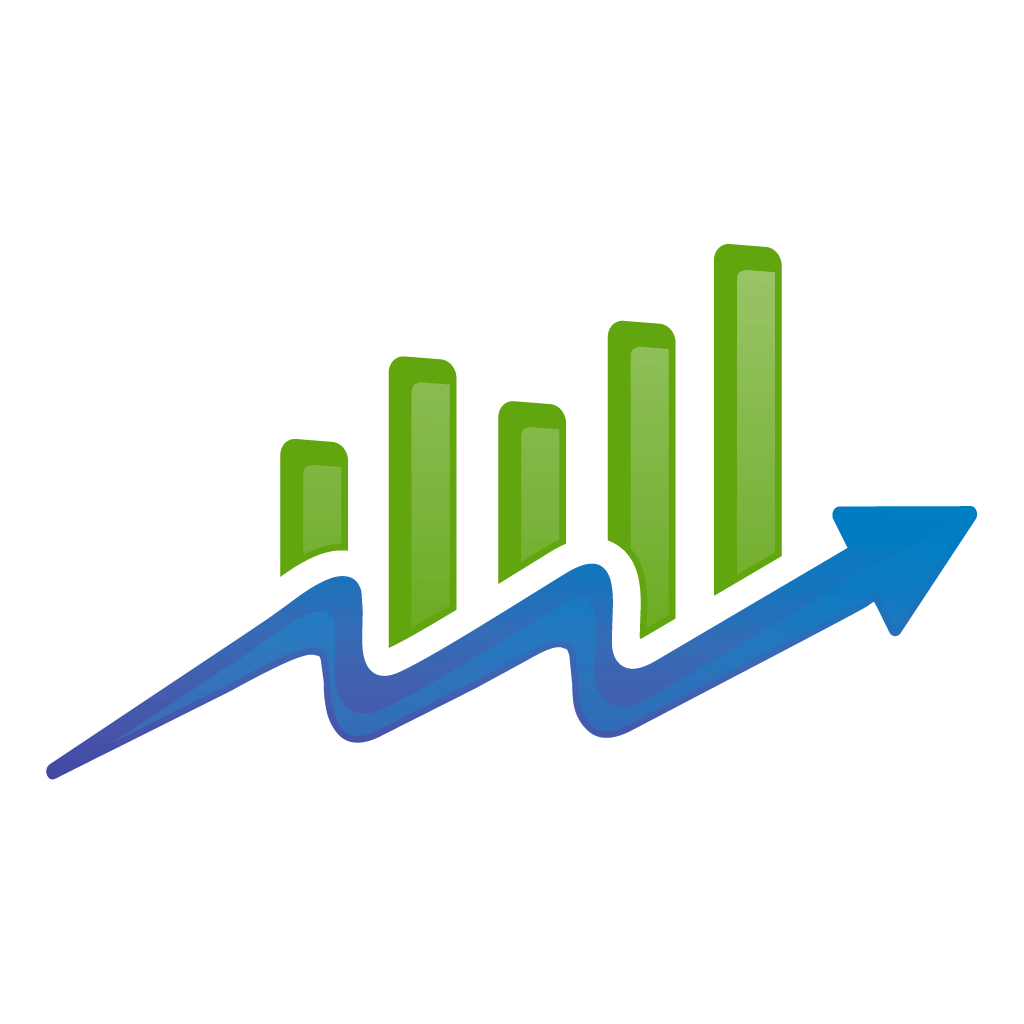 Start A Free

30-Day

Trial

of RankPay SEO
Sign up before 11/30 for contract-free SEO
6 Facebook Marketing Experts Reveal Their #1 Hidden Secrets
Guest Author
2019-06-20T15:29:30-07:00
6 Facebook Marketing Experts Reveal Their #1 Hidden Secrets

by
Guest Author
October 7, 2015
Ever wanted to ask an expert how to kill it on Facebook and turn social traffic into red hot leads? Or learn the tricks the "pros" use to amplify their content and put it in front of the right people?
These were questions we were dying to ask, so when the opportunity to talk to some well known industry experts came our way we couldn't resist. We spoke with Facebook experts Dennis Yu, Dave Kerpen, Kim Garst and more and asked them one simple question.
The insight we got back was incredible, so read on to learn exactly how these top marketers use Facebook to grow their business and reach new customers.
The Decline of Organic Facebook Marketing
Marketing on Facebook has become more deliberate. The traffic users once got from simply posting updates has diminished. It hasn't quite disappeared, but more and more we're all seeing our regular posts fall flat.
Organic reach on Facebook has been on the decline for some time.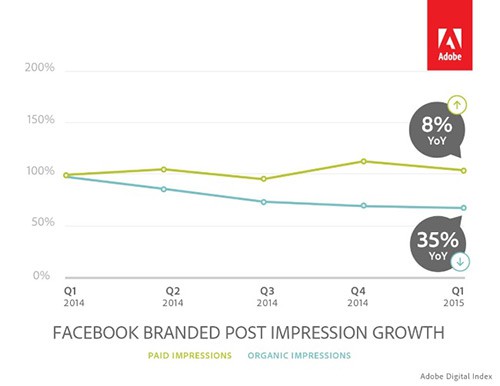 Here's a view, by quarter, of unique monthly visitors to Facebook since 2014.

(source)
In the graph above, there's a big dip in traffic around April 2015. For no apparent reason traffic from unique visits dips by roughly 25M for that month. This dip is what is affectionately referred to as "Facebook Reachaggedon." What this dip illustrates is a change in Facebook algorithms.
They're happening all the time, but this one obviously stood out.
If you've followed the discussion behind these periodic tweaks, you'll know that the experts are saying NOT to chase algorithms on Facebook. It's not worth the effort. Like Google's Panda and Penguin algorithms, it's easier to roll with the changes than to expend effort and frustration trying to best them.
With organic traffic tanking across the board, what do you do if you're relying on Facebook?
We asked our panel a simple question…
What's the ONE THING businesses are NOT doing on Facebook right now?
Here's what they each had to say…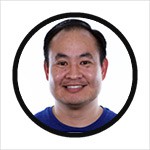 Dennis Yu
‪Dennis Yu is the Chief Technology Officer for BlitzMetrics. He attended the London School of Economics and Political Science. He specializes in Facebook Marketing and Advertising. He's also accomplished in Local SEO, SEM, and Data Warehousing and Analytics.
His BlitzMetrics program is getting rave reviews. Here's what Dennis had to say:
"Small businesses need to be on Facebook, but don't know ‬‪exactly what to do and how to prove efforts are worthwhile given limited time.‬

‪"So the one thing you need to know is to think sequence marketing instead ‬‪of immediate conversion marketing.

"That means setting up remarketing and ‬‪email marketing to collect customer information, and convert through another ‪channel. You need to build engagement by boosting posts and use website custom ‬‪audiences to sell.‬"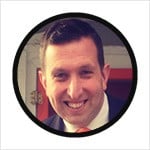 Dave Kerpen
Dave Kerpen is the CEO and Founder of Likeable Local. He's the only 3-time WOMMY Award Winner for excellence from Word of Mouth Marketing Association and one of the fastest growing private companies in the US according to INC Magazine for both 2011 and 2012.
"The one thing marketers are not doing on Facebook is systematically promoting every post you share. And by promoting, I mean boost your posts, which turns them into advertisements.

"With organic reach significantly on the decline, it's more important than ever not only to create great content, but to promote it consistently to the right target audience. By creating relevant content & boosting it to a strategic audience you can overcome the challenges of Facebook Reachageddon, and be more effective. On Facebook, it's essential that you pay to play, systematize promoting your posts, and learn from your results."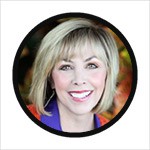 Kim Garst
Kim Garst is the force behind Boom Social. She's a #1 Best Selling Author, Twitter Expert, Keynote Speaker and Brand Ambassador.
"The one thing that people aren't doing on Facebook is using Video Ads.

"There are roughly 4 billion video views (and growing rapidly) a day on Facebook, 65% of them are mobile views.There is a huge opportunity for business owners to leverage Facebook ads but video ads are probably the lowest hanging fruit right now. The Facebook ads platform is continually evolving and it's getting tougher to get the same results as perhaps we have in the past due to increasing ads costs and their ever-evolving algorithm. Video ads are outperforming traditional ads across the board. I am seeing higher click through rates, higher relevance scores and increased conversions."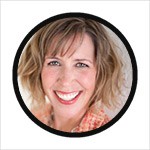 Andrea Vahl
Andrea Vahl is a Social Media Coach, Strategist and Speaker. She's co-author of Facebook Marketing All-in-One for Dummies. And not only is she a Facebook expert, but she's also an edu-tainer well known for delighting audiences and students with her Grandma Mary personality.
"I think that's tough to identify ONE thing businesses are not doing. I can think of good examples for improvement for almost anything on Facebook. So instead, I'll talk about an underutilized feature.

"One of the Facebook features that many marketers aren't doing is to use Facebook Conversion pixels and ads to target their perfect customer and build their email list. Facebook can give you highly targeted leads when done right and by using conversion pixels with your ads you can exactly measure your cost per opt in."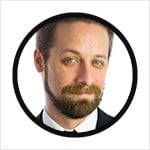 Brian Carter
Brian's a Speaker, Bestselling Author and Social Media Consultant. He and his company—The Brian Carter Group—have an impressive list of credits. Brian has spoken at events for and consulted with Microsoft and NBC. He's appeared on Bloomberg TV, and has been interviewed by Forbes, Wall Street Journal and Salesforce.
"Businesses must run Facebook ads. You want to create 5-10 new ads a week per campaign or ad set. That includes testing. Not testing enough ideas is the biggest reason for poor performance.

"Some findings from this kind of testing: the Learn More button converts better than the Shop Now button. Images of people or animals in posts and ads helps buyers feel more connected.

"You want to run those ads from the ad manager, and not just boost posts from your page. One caveat: you should not boost ads if you want website clicks. Ad manager tool improves website traffic or website conversion ads. Conversion code enables you to track results and test website conversion ads."

"Take advantage of Audience Insights to learn more about customers."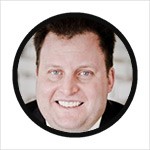 David Cohen
David Cohen, editor of AllFacebook, has been at the Adweek blog Social Pro Daily since September 2011. Prior to that, he worked on other WebMediaBrands blogs (SocialTimes, WebNewser), and as a Web editor for several other sites (Multichannel News, Broadcasting & Cable, Sports Video Group).
"The thing I have discovered the most is that a lot of businesses haven't accepted the fact that potential customers will go to their Facebook pages instead of their websites, and vital information is not available on those pages. I can't tell you how many times things like hours, phone numbers, addresses and, in the case of restaurants, menus are not available on Facebook pages."
6 Quick Tips for Facebook Marketing (From the Experts)
Here's how the findings of the panel played out. The consensus is that businesses must run Facebook Ads.
Dennis Yu cautions marketers need to keep the sequence marketing in mind. Good content marketing isn't just about getting people to buy now. Too much focus on conversion is a turnoff, and actually discourages buyers who aren't ready to act.
Dave Kerpen encourages business owners not to be afraid to "jump in" and spend the required money to take full advantage of Facebook ads. Content promotion multiplies your time investment. That's where businesses are really going to see a return.
Kim Garst thinks businesses need to take advantage of the pull that the mobile market and roughly 260M daily video ad views are having on business. The numbers speak for themselves.
Andrea Vahl stresses the value of conversion pixels. When linked to specific website pages, conversion pixels allow businesses to see specifically where they're getting the greatest traction for their efforts.
Brian Carter is all about Facebook ad manager and the tools readily available in Facebook. Customer-focused ad strategies and testing is allowing marketers to pinpoint the best way to use your time more efficiently.
David Cohen believes businesses need to realize that their Facebook page works as a stand alone entity. It's an adjunct to their primary website. They need to think like a customer and have everything needed to promote engagement.
What Facebook marketing strategies are you using to beat Facebook? Share in the comments!
Guest Author
Rita Mailheau– Bookworm by day, keyboard-wielding copywriter by night. I write fancy stuff on the internet. History geek and headline hoyden on my days off. And my baseball team is better than yours — Go Padres!