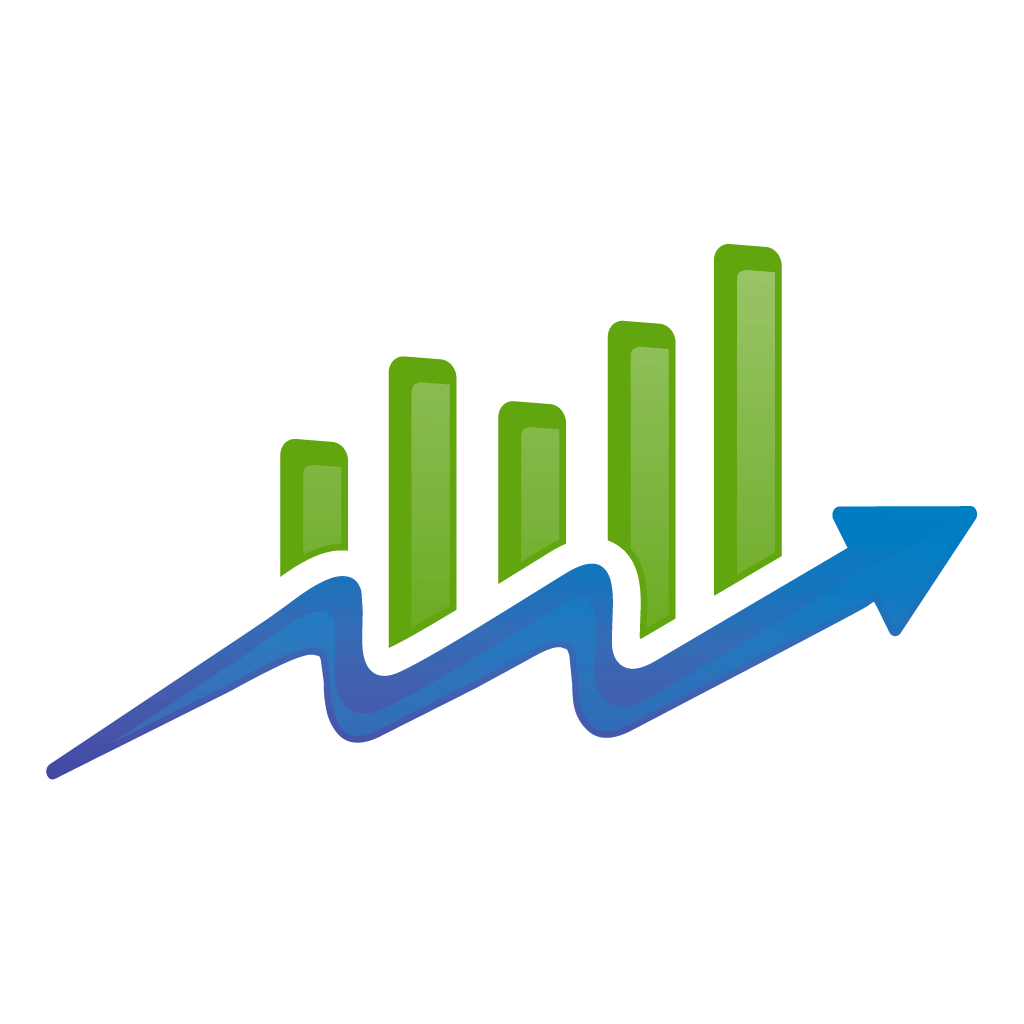 Start A Free

30-Day

Trial

of RankPay SEO
Sign up before 11/30 for contract-free SEO
5 Social Media Marketing Tips for Beginners
Christopher Jan Benitez
2017-11-09T17:34:59-08:00
5 Social Media Marketing Tips for Beginners

by
Christopher Jan Benitez
October 9, 2017
As important as SEO is to your business, other marketing tactics are needed as well.
A solid SEO strategy can improve your rankings in search. But what about those who primarily turn to social media and friends for business recommendations?
With over 2.46 billion social media users worldwide (and a projected 3.02 billion users in 2021), social media is here to stay. That's almost 1/3 of all of the human beings on earth!
Small business owners simply must tap into the vast number of #socialmedia users in order to achieve their true growth potential!
Click To Tweet
If your business hasn't taken advantage of social media yet, don't worry! Today, we're going to cover 5 basic but killer social media marketing tips to help you get started!
1. There's More to Social Media Than Facebook
Facebook hit the 2-billion user mark in June 2017. Truly a remarkable feat. But despite these huge numbers, Facebook isn't the only social media site your business should consider focusing on.
You also have to consider the buyer persona of your business. Not everyone on social media is a potential customer. Therefore, you'll need to do some research and find out which social media site fits best.
For example, Mural Wallpapers drove 77% more site traffic using Pinterest. They launched a campaign of interior design trends in order to attract potential and qualified clients. If your business relies on visual content, then Pinterest or Instagram may be your best bet!
2. Complete Your Profiles
Once you've decided which social media sites to use, you'll need to create profiles.
Below are a few important sections you'll want to fill out:
About – Your bio explains what your business is about and its goals and objectives. Some social media sites have no limit to how long your bio can be. However, sites like Twitter only allow a certain number of characters. Regardless, you need to be creative when describing your business in this section.
Images – All social media sites require a cover photo. However, each has specific size guidelines that you need to follow. Here are some examples of how you can utilize cover photos on Facebook.
Extras – Despite their similarities, each social media site has different features. For example, LinkedIn is a social networking site for professionals. Expect to fill out your professional experience and skills if you want to attract more employers to your profile.
Here's a quick cheat sheet from a great Unbounce post on the subject.
For further help beefing up your social media profiles, check out this Hootsuite post for actionable tips.
3. Create Engaging Posts
How many times should I post to social media?
With the exception of Twitter and Pinterest, it's not necessary to post everyday to keep your audience engaged.
The truth is, it's not so much about quantity as it is quality.
The more interesting your posts are on #socialmedia, the greater audience engagement will be.
Click To Tweet
Here are some creative post ideas to get you off and running:
Questions – Get your followers involved by posting questions related to the industry. Asking your audience what their thoughts are about a specific topic, among others, can help create buzz.
Trending topics – Ride the wave of popular topics in your niche through newsjacking. When done right, it can create a dialogue between you and your audience.
Memes – Don't let memes be dreams! While they can sometimes be corny or childish, humorous memes can provoke people. They can also help make your post go viral when executed correctly.
For additional creative post ideas, check out this blog on HubSpot.
4. Schedule Your Posts Ahead of Time
To maximize your time, consider using a scheduling tool for social media posts. Once scheduled, you can sit back and relax as your messages get published automatically.
There are plenty of social media scheduling tools to pick from. To make the decision easier for you, Jeff Bullas breaks down the best 17.
Of course, scheduling posts takes a substantial amount of time. If you're strapped for time and are looking for an easier way, we provide an affordable social media management service.
It's a turnkey solution and helps small business owners keep their social media feeds engaging and fresh, without the headache. Our team of US based writers will learn all about your business and create custom posts every month.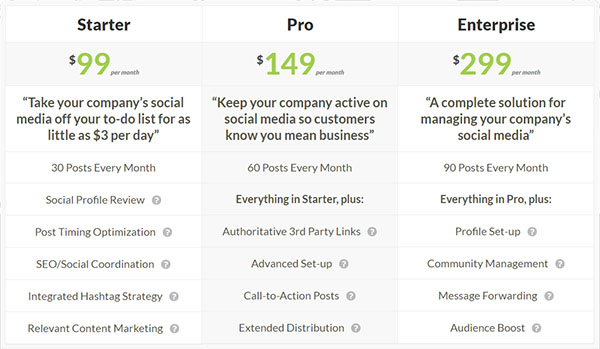 More importantly, we'll schedule them out and seamlessly integrate your social media approach with your SEO strategy.
Once you have chosen a tool, you'll need to develop an editorial schedule. Create a variety of posts for each day and space them out accordingly.
Be sure you're scheduling your messages at optimal times. Refer to Facebook Insights or Twitter Analytics for help. If you don't have enough followers to gather this data, refer to this CoSchedule post.
5. Actively Measure Performance
Once you have your social media campaign ready to launch, the real fun begins!
You'll want to set up KPIs or metrics to help measure how well you performed on each platform. They will help you determine what works and what doesn't. Double down on tactics that have a positive effect. Drop or tweak tactics that don't yield fast results.
Below are examples of social media KPIs to track:
Followers – The more people following you on social media, the greater your reach will be. Growing your followers will guarantee that more and more people see your posts!
Engagement – How your audience responds to your post can make or break your social media campaign. Find ways to increase the likes and shares of your posts to help disseminate your message.
Social shares and referral traffic – You can use social media to drive traffic and engagement to your site. Share your blog posts and landing pages regularly so followers can click or share them.
The campaign you run depends on your chosen KPI. For example, some businesses want to increase social shares of their blog posts. To do this, they must regularly post links to the blog on social media.
For more KPI examples, refer to this post at Klipfolio.
Conclusion
Social media can help you reach your target market like never before. It just needs to be done right
Take advantage of this exciting channel by leveraging the tips discussed above.
When combined with a strong SEO strategy, social media marketing can provide excellent results. So get cracking with your social media campaigns ASAP!

Christopher Jan Benitez is a
professional freelance writer
. He has helped small businesses achieve their goals by implementing a strong content strategy that emphasizes their unique selling points and promoting created content using effective online channels and methods, in particular, social media marketing and search engine optimization techniques.