Make Bank with White Label SEO Programs by Focusing on Local
Sam Warren
Make Bank with White Label SEO Programs by Focusing on Local
We've covered this a bit over the past few months, but with the surge in popularity of our own white label SEO program, it seemed appropriate that we dig a bit more into what makes white label resellers successful.
There are of course, a number of ways. But zooming in on local search particularly, is the number one way resellers end up making serious money.
Local search is growing in popularity too, not slowing down. This is great news for everyone that has anything to do with local SEO, take my word for it.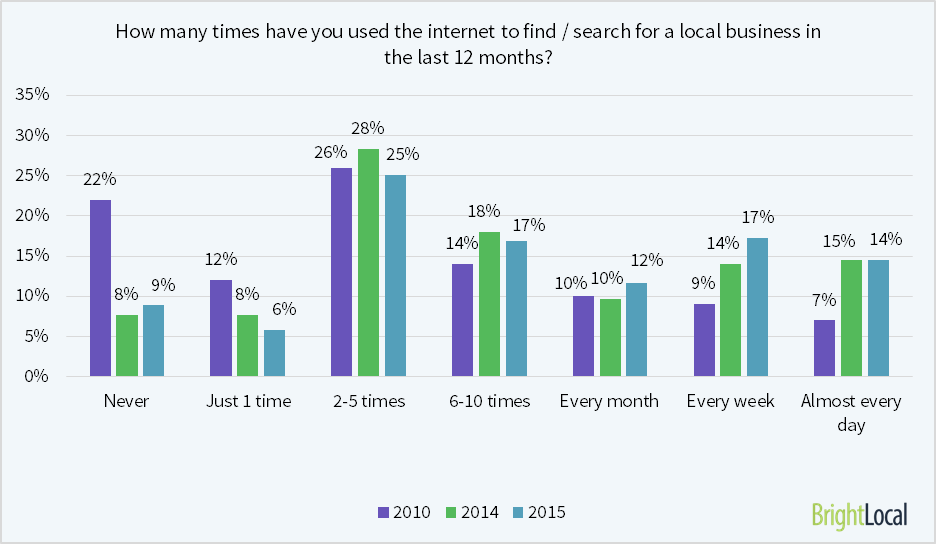 Local long-tails are the most effective ways for small businesses to reach their audiences. And local long-tails also happen to be the best types of keywords for search engine optimization firms to work on.
This is because we're able to achieve quicker and better results for local queries, as opposed to broader or national terms.
Local SEO > National SEO
It's a win-win situation.
Small businesses don't want to blow their budget on SEO just to get generic web traffic. This simple but core concept often ends up overlooked.
It's all too easy to lose sight of the end goal for the business itself. Business owners need traffic that is interested in what they offer!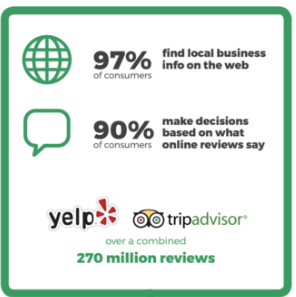 Traffic that won't convert to sales is useless to a small business. Owners simply want to make sure that people looking for their particular service, in their particular area, will find them.
This is why keyword selection is so crucial. In fact it will often make or break a campaign's effectiveness.
Successful white label SEO resellers realize this and both coach and guide their customers towards optimization for appropriately local search terms.
This ensures the SEO company's ability to achieve results, and thus nets the reseller a nice payday as well.
David > Goliath
Large corporations are generally going to require far more one on one time given the size of their budget and the scope of their goals.
These clients are typically not going to be able to be resold their SEO. Having a middle man would prove too large a barrier to achieve real success.
So strong white label SEO resellers know to focus in on targeting small business owners. Those that can most benefit from resold search marketing.
Resellers also are often going to have their hands in a number of other products and services they may offer, so it would be setting themselves up for failure if they needed to be very hands-on with the provision of SEO.
Focusing on local SEO enables the reseller to both minimize their workload, and maximize their recurring income.
Tricks of the Trade
There are also a number of quick tricks that any SEO reseller worth their salt should be able to employ to help get their customers some extra exposure in short order.
One of the most important of these is to make a verified Google business listing.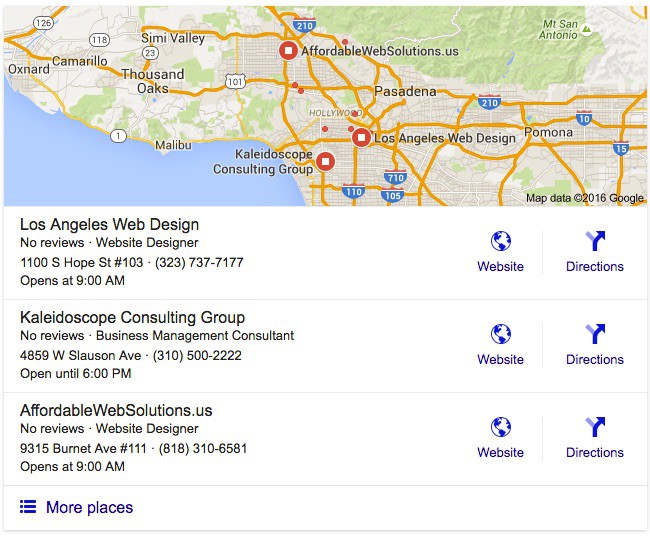 We all know it's important to have a business profile built on all of the major social platforms and directories.
But did you also know that you can verify a Google business listing under the keyword term you're looking for?
If you run a candy store in Huntington Beach, you could make a Google business listing titled "Huntington Beach Candy Store" and link it to your business. All you'll need is a mailing address you can use to receive the mailed proof of existence Google will send once you submit the profile.
This can immediately bump a business to the first page for one of their long-tail keywords, netting the reseller, the SEO firm, and the end customer some extra cash quickly. Pretty nifty huh?
Closing Thoughts
White label SEO programs have been a growing trend in 2016. As SEO companies get better and better at developing reseller-friendly platforms, the ease with which new players can enter the fray and start selling SEO becomes greater.
The real question is, how do resellers make sure they're making the most of this opportunity.
I hope at this point we've proven pretty clearly that local is the way to go.
This is where the good traffic is and this is where consumers go to find what they're looking for.
When a reseller targets local businesses, they ensure not only revenue for their own business, but improved and useful results for their own customers.