How to Optimize Your Website for Voice Search
Christopher Jan Benitez
How to Optimize Your Website for Voice Search
From the beginning of historical times, technological advances have paved the way for people to lead more convenient and comfortable lives.
In recent years for example, we can simply perform a quick Google search to retrieve information instead of needing to page through huge encyclopedias.
Instead of sending snail mail that'll take weeks to reach someone for communication, all you need to do is open your preferred smart-phone messenger app. The recipient of your message will 99% of the time receive it in a matter of seconds.
With so many advancements in technology, it can honestly be hard to keep up. This is especially true when it comes to advances in search technology, and by extension SEO.
In the search engine optimization world, voice search is the newest frontier. It's here, and it's only becoming more and more common. So now is as good a time as any to get up to speed.
What Is Voice Search and Why Does It Matter?
The roots of voice search can be traced back to Siri, an iOS app launched in 2011.
If you're somehow unfamiliar with it, the short version is this: Siri is essentially an assistant that takes orders from the user via voice commands. The app responds to a wide range of commands to help you operate your phone and other apps within it.
The app has received mixed reviews over the years due to its narrow AI that can often be very limited in terms of what it can help with.
Nonetheless, voice search shows the capabilities of technology moving forward and our evolving relationship with it.
In recent years, US users have increasingly adopted voice search. In fact, data shows that over a quarter of smartphone owners are using a voice assistant like Siri on a regular basis.
With improved voice recognition and the ability to decipher user intent, voice search not only shapes how consumers interact with their devices but also creates more opportunities for businesses to be found using these apps.
Voice search also has a snowball effect in the world of organic search. It has really started to gain traction among mobile users – around 1/5 of mobile users make their Google search query via voice search.
Much of the increase in usage of voice search can be attributed to one thing. Ease of use.
Instead of fumbling on your virtual keypad, it's far more convenient to just say the phrase in a Google voice search. Thanks to increasingly effective software, these apps can be shockingly accurate.
Current Voice Search Assistants
We have mentioned some of the voice search apps in passing above.
In order to get a better grasp of how these tools can be leveraged for marketing tactics, let's take a closer look at some of the main players.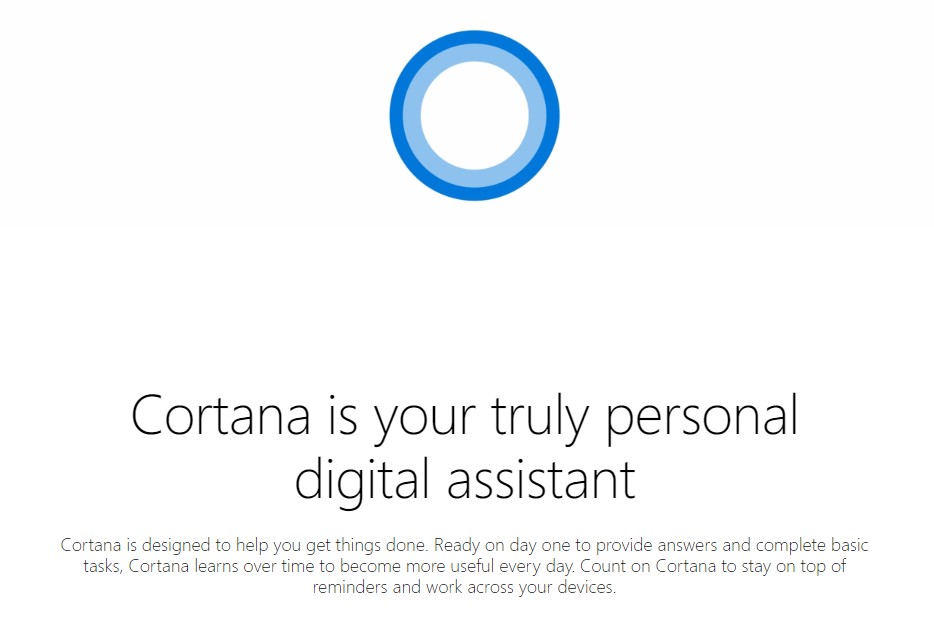 Microsoft first released Cortana via the Windows 10 OS. The inspiration behind Cortana's name came from the synthetic intelligence character in the Xbox series Halo.
Fun fact: The development team actually interviewed a number of (real-life) personal assistants when they were scoping out the tools feature set. It probably won't surprise you to hear that Cortana works best with Microsoft Edge and Bing, Microsoft's proprietary browser and search engine respectively.
Cortana can do a number of things ranging from booking trips and finding restaurants, to searching for websites and more.
In the long run, Microsoft plans to integrate Cortana with Skype. This was announced not long after it acquired the popular voice and screen share application. Time will tell how it pans out, but the aim will be to provide a more dynamic way to engage with your Skype contacts.
Echo is an external speaker device that allows you to play audio files from popular streaming sites and make phone calls using its omnidirectional audio monitoring. Amazon started developing the product in 2010 in the company's attempt to expand its device portfolio outside of the Kindle.
Users can command Echo to relay the news, read audiobooks, check the scores in your favorite team's game… the list goes on and on. It can even play 20 questions!
The device also works exceptionally well with IoT products such as Samsung, WeMo and Philips Hue. You can easily setup voice control for the lights in different rooms, your garage door and even the sprinklers in your yard.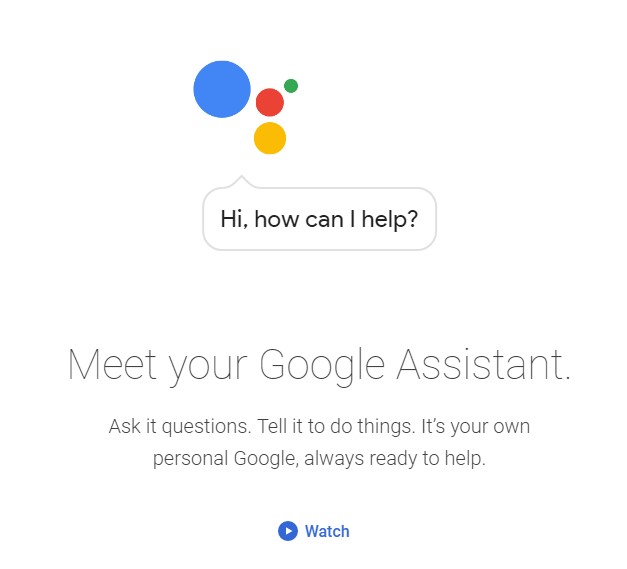 At the moment, Google Voice is the app used to help manage your voice commands. However, Google plans to transition users to a much more robust and intuitive voice search assistant in the near future.
Google Assistant is set to power many of Google's gadgets. Right now, one of them is the Google Home device. It's overall quite similar to Echo.
Users issue voice commands which are picked up by the device. The device then responds accordingly, whether it be answering your question or planning out your day for you.
Google Assistant is also available on Android Wear wristwatches. You can send text messages and receive directions on the go. Users can also make use of Google Allo, the search engine's messaging app. Setting up a one-on-one chat with the app to discuss your daily plans is a cinch.
Google will soon launch an Assistant app on Android phones that will help unearth photos, files. and data faster than ever before.
Best Practices When Optimizing for Voice Search
While most of the innovation surrounding voice search leans towards the ability to control devices without the use of your digits, it's hardly limited to these applications.
We can also safely expect to see a fair deal of changes taking place in organic search in the near future. The shift towards using voice search to retrieve results is just the tip of the iceberg.
Voice search is already revolutionizing how local businesses try to reach their target audiences. Many are turning to novel methods and more conversational keywords.
Let's take a closer look at some of the specific elements of voice search that you should consider adding into your own SEO strategy before it's too late!
Build a mobile-friendly site
If you somehow missed the train with regard to mobile-friendliness, now is as good a time as any to fix the issue.
The so-called "Mobilegeddon" update in 2015 should have encouraged you to take the plunge and ensure your sites are responsive. But there will always be stragglers. If this sounds like you, get on the wagon. The rise of voice search is only going to mean one thing: more and more web traffic coming from mobile devices.
Optimize for Bing
While Google is clearly the most important and highest-volume search engine, Bing/Yahoo should not be overlooked.
Particularly when it comes to voice searches, every engine starts with a clean slate. After all, Cortana seems to be on the level with Google Assistant, and for many Windows users this means that you'll only get exposure if your site is ranking well in Bing as well as Google.
The easiest way to get started is by signing up for a Bing Webmaster Tools account so you can cover the basics. Perhaps even more importantly, you'll get access to all relevant data straight from the search engine itself.
Use questions as your keywords
When you start considering voice SEO, you'll want to start where you do with any SEO campaign… keyword research!
Determining user intent, average search volume, and competition are the first steps. But then you'll need to consider that people don't use the same queries over voice search as they would in a Google search bar.
Users typically interact with voice search and assistants like Siri or Cortana with a more conversational tone. If the user has a question, the actual query is often formulated as one.
The data is clear. Search Engine Watch recently reported a 61% growth in question-based queries in search. We anticipate that this will continue to increase as voice search becomes more and more commonplace.
So when you're doing keyword research for voice queries, it's important that you put yourself in the mind of your audience. What questions would they ask if they're beginning a customer journey that could end with a purchase from your business?
My favorite tool that helps with extracting search questions from keywords is called "Answer The Public". I'd recommend checking that one out. Otherwise, you'll probably be alright if you start with the who, where, what, when and why questions.
Serpstat is another one worth checking out. It also allows you to search for popular questions based on the keyword you entered.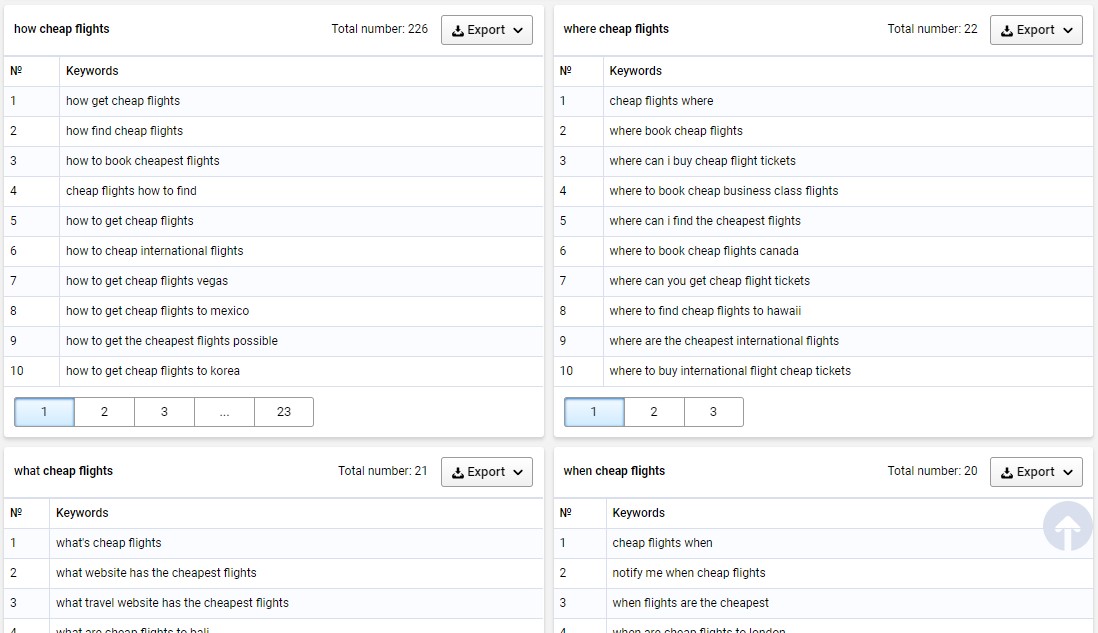 Improve Schema and markup
While voice search optimization requires businesses to take a more "humanized" approach to their content, it's still important to realize that search spiders are going to be doing the crawling.
Search spiders rely on the data they're able to retrieve from a site's pages, same as always. It doesn't matter if the query is a question or not. The spider will still need to be able to extract the right information from your pages.
To that effect, you'll want to make sure that you have the right structured data markup in place.
Information should be categorized under the proper tags for starters. For example, if you have a website for your restaurant, you'll want to make sure that the name, address and location are properly included in your markup.
You can start tweaking your site's markup by reading this KISSmetrics post.
Conclusion
While there's little reason to be alarmed at voice search's rise (at least for now), it's never a bad idea to get ahead of the curve. The sooner you equip yourself with the necessary tools and tactics, the sooner your business will be in a position to capitalize on this growing opportunity.
It certainly looks like voice search could ultimately end up becoming the predominant method users employ to search the web. So there's no time like the present.
It's also worth noting that many of the tips mentioned above are applicable to the current SEO landscape anyways.
At the end of the day, the purpose of voice search is to simplify the end-user experience. It's therefore in your best interest to accept the value of a more personalized approach towards search marketing and optimization.
We're excited to see where this new technology takes us in the coming months and years.