eCommerce Selling Tips: Innovative Ideas to Boost Sales
Guest Author
eCommerce Selling Tips: Innovative Ideas to Boost Sales
The eCommerce industry is growing stronger by the day. 51% of Americans prefer shopping online rather than in brick and mortar stores. 96% of them have made an online purchase in their life and 80% in the past month alone.
Online sales reached $394.86 billion in 2016, a rise of 15.6% compared with $341.70 billion in 2015. However, eCommerce still accounted for only 8% of the total retail sales in the US and 14% in the UK in 2016. This means there's still lots of room for growth despite more and more players are getting involved. Retailers must therefore run their online stores with an innovative attitude in order to keep up with competitors and thrive.
If you're looking for the "next big thing" to grow your online sales today, we've got you covered. In this article we've compiled some of the best and most innovative ideas that you can employ for instant sales boosts this year.
Build a Better Influencer Strategy
Forbes declared 2017 – The Year Of Influencer, and it's true that many savvy customers are no longer convinced by brand advertising.
You need to build trust before selling a product. An influencer can expose your brand to hundreds of thousands of social media follows and drive their action toward your brand. It makes sense, after all, their influence is created from the trust and goodwill they've built among a community or social network.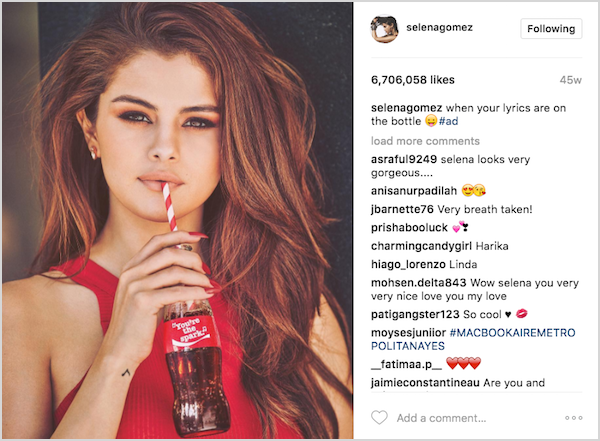 There are several ways to find an influencer for your brand, from free to paid. For example, if you search for keywords in your niche on Instagram/ Facebook, you can easily find many potential influencer accounts. Other channels that can help you find potential influencers are Youtube, Google, Quora, Medium, and Linkedin.
It's important to make sure that you reach out to the right influencers. Here are some tips you can use to build an effective and cost-saving influencer strategy.
#1 View the influencer's analytics
Before purchasing a post, always ask for the page analytics of the influencer's account, look at the impressions, age, gender, location. This will help you get a better idea if this person will help you reach your target audience.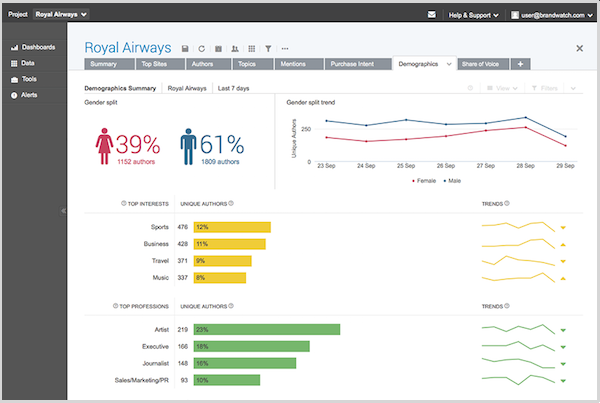 #2 Negotiate prices
As with many things in business, prices aren't always firm. If you're pursuing a paid relationship with an influencer, don't be shy about trying to negotiate a lower price for at least your first post. This will allow you to test the waters for audience response.
#3 Consider overnight posts
Many influencers will offer overnight posts as well as "primetime" posts. Believe it or not, the overnight posts can often perform far better than you might expect. Considering they almost always cost less, they can be worth exploring if you're on a budget.
#4 Experiment with a new platform
Facebook and Twitter influencers are no longer the only place you can search. You might find the best ROI by reaching out to the influencers on new platforms like Snapchat.
Adidas's Snapchat launch event serves as a perfect case study of this. By sharing the moment of the LA-based launch, musician Pharrell Williams made a huge splash with his followers gathering 3.4 million views. It was also saved 4000 times and shared on other platforms like Instagram and Facebook. A huge win!
Be Creative with Your Incentive Offers
It's no secret that customers respond well to incentives. If you know how to combine psychological tricks with offers, the responses can be much bigger and stronger.
Today, with the growth of eCommerce at large, it's quite easy to find any number of add-ons you can use in your store to execute and advertise offers. No coding knowledge required!
Below are some best practices and how to put them to work for your eCommerce business.
#1 Combine smart tactics to increase average order value
Upselling/cross selling and threshold offers are classic tactics and are proven to drastically increase the average cart value for online stores. Why not combine these tactics to multiply your results?
It's all about "give to get". You don't just offer customers choices that create perceived value, you also want to give them the motivation to spend more than they would have otherwise.
Try introducing customers to other products that go with what they have just purchased. At the same time you can offer an incentive if the customers reach a specific price point. Double your efforts and see if you can multiply the value of every single sale you make.
#2  Gamify your offers
Remember the Pokémon GO craze last year? The game dominated headlines for weeks over its use of gamification to reward players for going out into the real world, exploring their neighborhoods, and exercising.
Gamification is the process of adding game-like techniques to your site, business or product. These are aimed at making the customer experience more fun and engaging.
Create a challenge that urges potential customers to interact and go for the reward. The challenge increases the value of the reward because it makes the customers feel like they earned or won something. This is more powerful than a random incentive that is available to everyone.
They will also be more likely to get addicted to your brand and products. In the end, you are the one who wins and your eCommerce business can reap huge rewards.
You can quickly and easily apply this tactic in your email collection popups, like this example from Wheelio: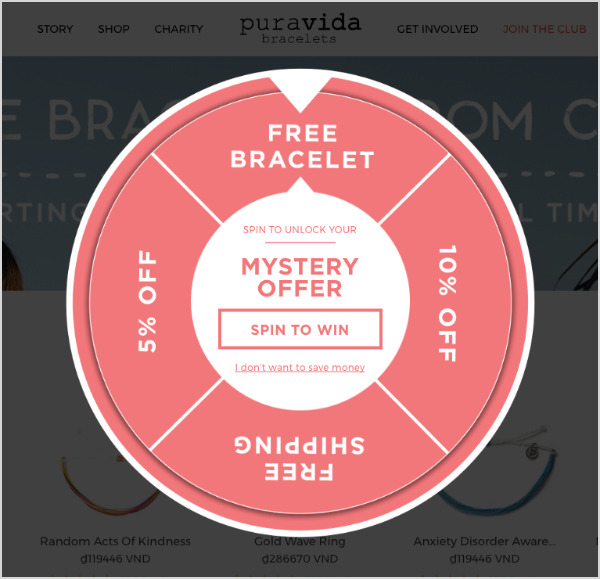 #3 Create a sense of urgency
Let's face it, customers tend to delay buying. Who can blame them? After all, why should they make a decision quickly if they don't have to?
By displaying the limited availability of your products and offers, you can increase their perceived value. You're thus able to prompt your customers to take immediate action.
A well-designed and properly executed incentive campaign can yield big-time successes. Be creative and test out different approaches to find the best approach for your own online store.
For a deeper dive into the art of creating urgency to boost conversions, check out this article.
Take email marketing to the next level of personalization
Each of your customers is unique. If you transfer unique brand experience to each of them based on their needs and preferences, you can build strong connections with customers on a personal level. This will increase your brand awareness and can contribute to serious sales growth.
Here are some personalization tactics that can bring novelty to each and every email your team sends out, and surely help you take the email marketing world by storm.
#1 Personalize image for email marketing
Personalized images help your emails grab the attention of your audiences and that's often exactly what's needed for a successful campaign.
#2 Include a store location map in emails
One creative way to drive foot traffic via email marketing is to include physical store information right in the emails. This can all be done by tracking and segmenting the customer geographic information.
#3 Build a remarketing email campaign
Email remarketing is all about getting customers to return to your online store to either finish their first purchase, or make a repeat order.
Timing is everything. Sending these remarketing emails at the right moment will net you a quick win. Take inspiration from some of the some creative ideas we've gathered below that showcase our email marketing tool MailBot.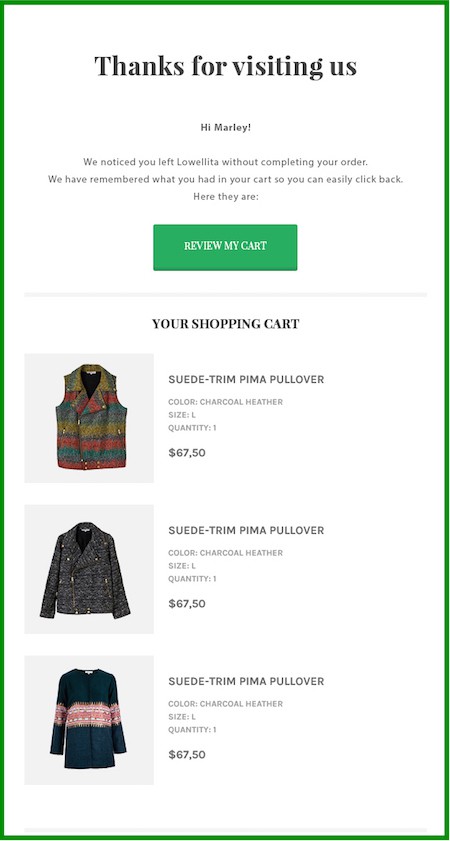 Send an email to a customer that has either viewed a product several times or abandoned a product in their cart.
---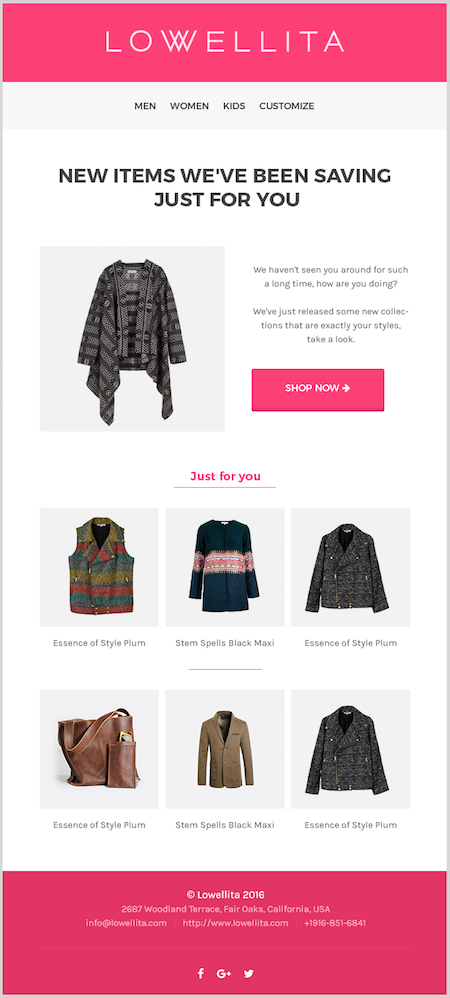 Send an email to a former customer that hasn't made a purchase in a long time.
---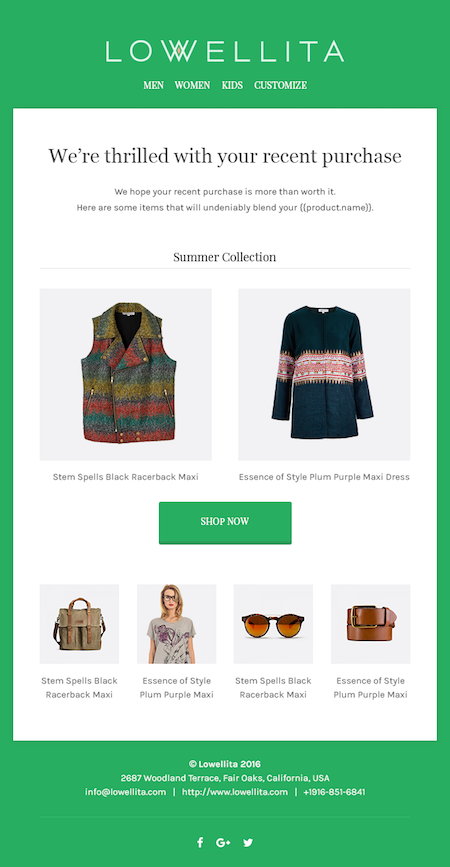 Cross sell other products based on customers' previous purchases.
When it comes to email remarketing, what matters most is learning how to increase the perceived value of your product, service or offer.
Conclusion
That's it! Easy peasy, lemon squeezy 🙂 We really hope you can get the tips into action to reach growth milestones and catapult your business to success.
---
About The Author
This article was written by Lori Dinh – Growth Hacker and Content Creator at Beeketing – a Marketing Automation platform for small and medium eCommerce businesses. Focusing on optimizing conversion rate and driving sales for online stores, Beeketing has been trusted by more than 125,000+ shops worldwide.
Try their platform for 15 days free! Also, here's an exclusive code for a 20% discount on all applications for RankPay readers only. Use code: RANKPAY20