Content Marketing Strategy: Why You Need One and How to Build it
Sam Warren
Content Marketing Strategy: Why You Need One and How to Build it
It doesn't matter where you look, you've probably seen the phrase "content is king".
I've even said it a number of times in this blog, and for good reason of course. It's by and large an accurate statement.
The problem however lies in the immediate pressure it puts on marketers and web designers to think like publishers.
I've been thinking about this a lot lately, and I realized that many of you have no background in publishing, let alone writing or editing. Curating a useful and worthwhile blog isn't an easy task even for experienced wordsmiths.
But despite this, everyone jumps on the bandwagon and starts at a sprint.
Thinking: How hard can it be?
"I'm publishing articles, I've got guest authors coming out of the woodwork, and we've even made an infographic and a few informational videos! Piece of cake!"
I'd challenge you to think about it for a moment though. Is it really? Are you getting the returns you hoped for?
Simplifying your strategy (or building one at all) will give you a leg up on the competition, and trust me, there won't be any shortage of competitors.
Why Do I Even Need a Strategy?
Well, for starters, 88% of marketers report that they employ content marketing as part of their overall attack plan. Further, more than half indicate they're ramping up production rates vs previous years.
You can find this and more interesting data in a 2016 report on the industry.
The problem is, only 30% of respondents said their content marketing was effective. Wow, that's indicative of a bigger issue.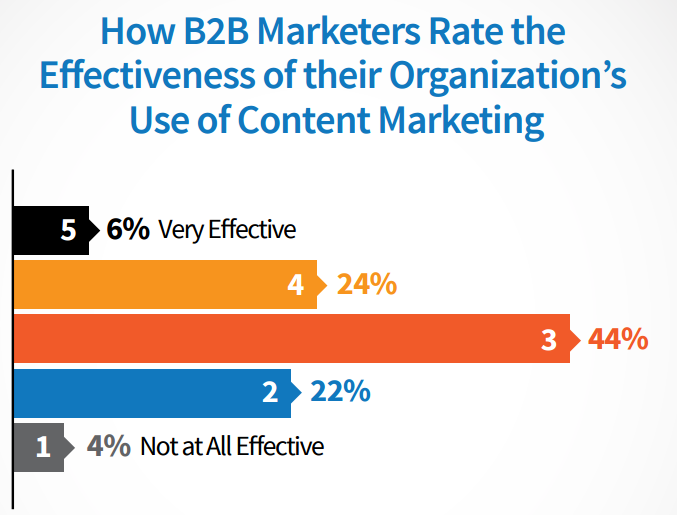 So what's the missing component? Why is it that so many organizations are generating content, and so few find it effective?
I'll give you a hint, it's got to do with strategy (or a lack thereof).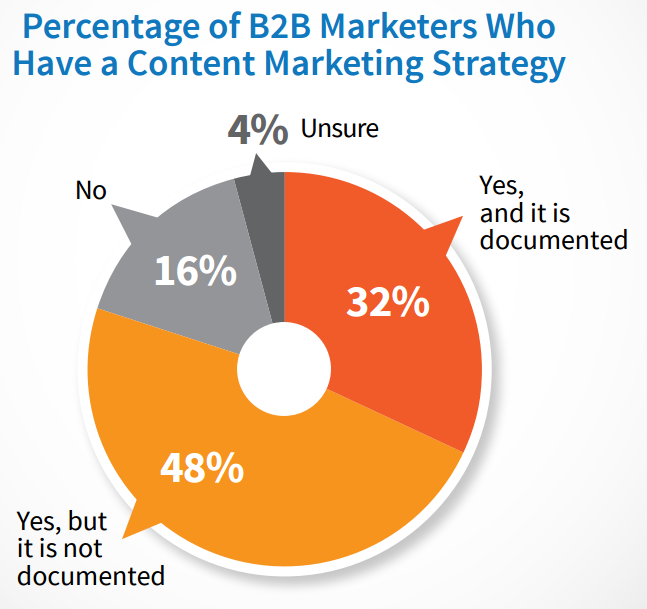 Less than 1/3 report having a documented strategy! I'd be willing to gamble that might have something to do with the reduced efficacy of so many content departments.
With so much advice getting blasted at us all the time it can be hard to remember that sometimes it's best to get back to basics. So let's do just that.
Stategy-driven efforts deliver better results
The main reason to simplify your company's content marketing strategy is that it will not only improve your content itself, but it will thus increase the benefits of having content marketing in the first place.
Remembering to do keyword research, write interesting headlines, and engage readers can be a nice reality check and give you a fresh perspective.
Let's also be honest, not every organization has a strategy they're working off in the first place. Do you have a documented strategy in place? Or are you working at one of many institutions where quantity is the marker of success?
Community building for the win
If your content is useful, engaging, and effectively directed towards your actual audience and their interests, you'll find that the benefits far exceed just getting some increased traffic to your site.
Strong and actionable articles will build trust insanely quickly.
Think about the blogs that you frequent. Why do you pick them to go back to, day in and day out?
Most likely, it's because they're helpful and interesting. By being helpful, a blog develops report with their audience. This in turn generates loyalty, which you guessed it, generates sales and lead referrals.
Developing your content strategy is quite similar to building the foundation of an SEO strategy. In fact, there's quite a bit of cross-over. Let's dig into the "how" portion of it now.
How Do I Get Started?
There are a number of ways in which you can simplify your content strategy, but let's hit the few most important ones.
Discover (or rediscover) your audience
First and foremost, you're going to need to make sure you actually know who your audience is.
Ask the following questions about your readers and/or viewers and jot down your answers:
Where do they live?
How old are they?
What are their priorities?
What do they expect and need of me and my business?
Be sure to use the resources immediately available to you when you're looking for data. Facebook Insights in particular are helpful. Here's a guide on getting comfortable with them.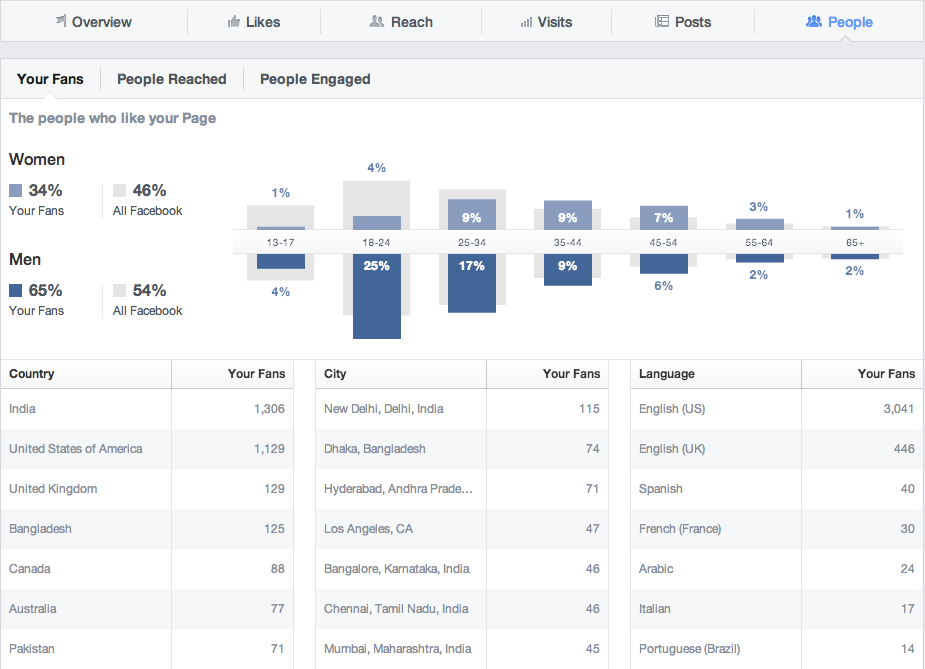 You can dig a whole lot deeper, this is just the tip of the iceberg. But it's a good starting point, and an even better place to come back to every once in awhile to make sure you're still in touch with who and what you are to your customers.
By reminding yourself of who you should be catering to, you'll revitalize the focus on what kind of content will deliver the best results for your business.
Be original, be genuine
Don't just be a copy-cat. Sure there are lots of great examples to follow. And don't get me wrong, you'd be wise to incorporate elements and stylistic choices from any number of the most successful bloggers out there.
But there's an x-factor that's difficult to pin down.
When we read and consume content, there's a subconscious feeling we get when we're reading an article from someone that just isn't being themselves. It just feels fake or forced. Like they don't want to be there.
Some of the most impressive results will consistently come out of authors and content creators that just do their own thing.
Why are there quirky gifs and conversational passages in my own articles?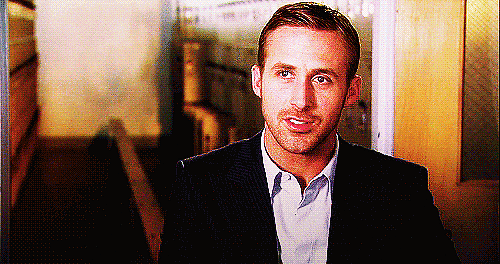 It's just the way I write. It's who I am. I don't have a formal way of speaking or behaving, and it would surely come across as disingenuous if I tried to pretend that I'm an intensely serious kind of guy.
Choose your tools wisely
Focus on a core few that really make the most difference. Further, don't forget to reevaluate this short list every now and again.
It's always good to check in and see which utilities actually make a difference in the quality and success of your content.
For instance, you'll find no shortage of SEO tools and tricks listed in various articles I've written over the past few years. There are tools for grammar correction, plagiarism checking, keyword suggestion and title optimization.
In fact, that hardly covers half of the tools I use myself.
But the point I'm driving at is, if you're trying to simplify or wrap your head around building a content strategy for the first time, you need to stick to the basics and get comfortable with what works.
Keep the signal to noise ratio under control, and make use of tools that further simplify the writing process.
That It?
Well, hardly. But in the interest of brevity, it'll do.
After all, this article is all about simplifying things. So let's stay true to that creed.
Don't forget that there are always companies willing to handle your content marketing (strategy and execution) if you're overwhelmed and want to outsource.
We've got our own blog management service that we offer to existing customers so if you're interested be sure to check it out and see if it would be a good fit for you.