Join Our SEO Affiliate Program and Earn BIG Commissions
The Rankpay Team
Join Our SEO Affiliate Program and Earn BIG Commissions
RankPay supports one of the largest Partner Programs in the search industry, as we earn top rankings for customers through our performance-based SEO Service.  As we move ahead, you'll see consistent efforts to further help our partners become even more successful.
Thousands of Affiliate Marketers, Bloggers and Site Owners have created a compelling, residual monthly income stream by introducing our service to small-to-midsize businesses. (Details below)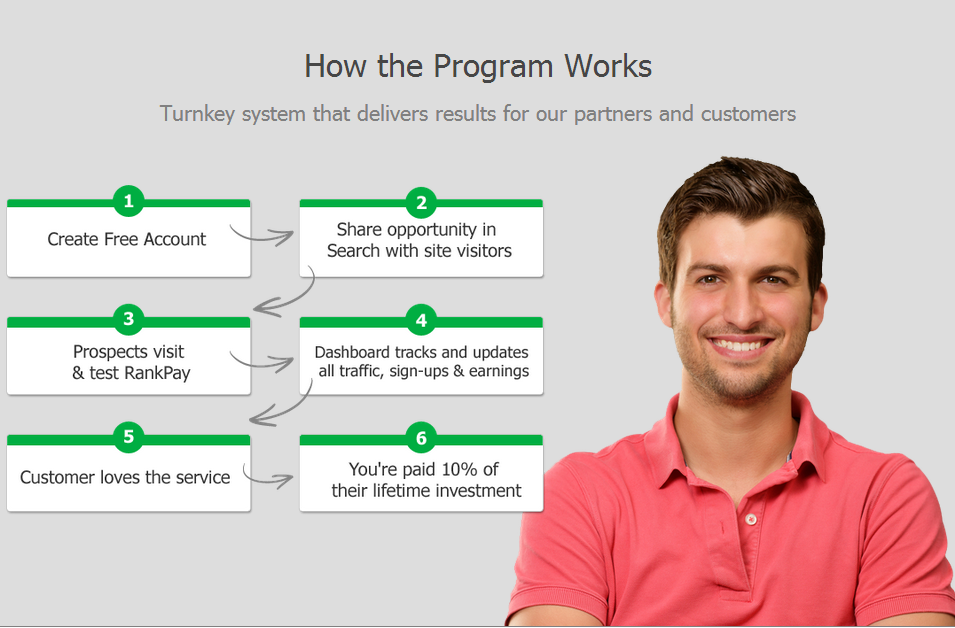 Over the past few months, we've made the following enhancements to the program:
Upgraded Partner Dashboard & Analytics: Login to see the updates!
Enhanced Creative Suite:  Search Widget, Banners & Badges
Monthly Payouts:   Distributed on the 10th day of each month via PayPal
Launched Proposal Tool for Partners:    (See Below)
As you can see in the screenshot above, we've built a very simplified tool that provides marketers with the ability to send a customized proposal for any website in a few minutes (or less):
#2.)  Enter Prospect's Website & Target Keyword
#3.)  Review Custom Quote & Email Directly thru the Proposal Tool
The prospect will instantly receive the email with the link to the proposal…  here's an example of the custom quote: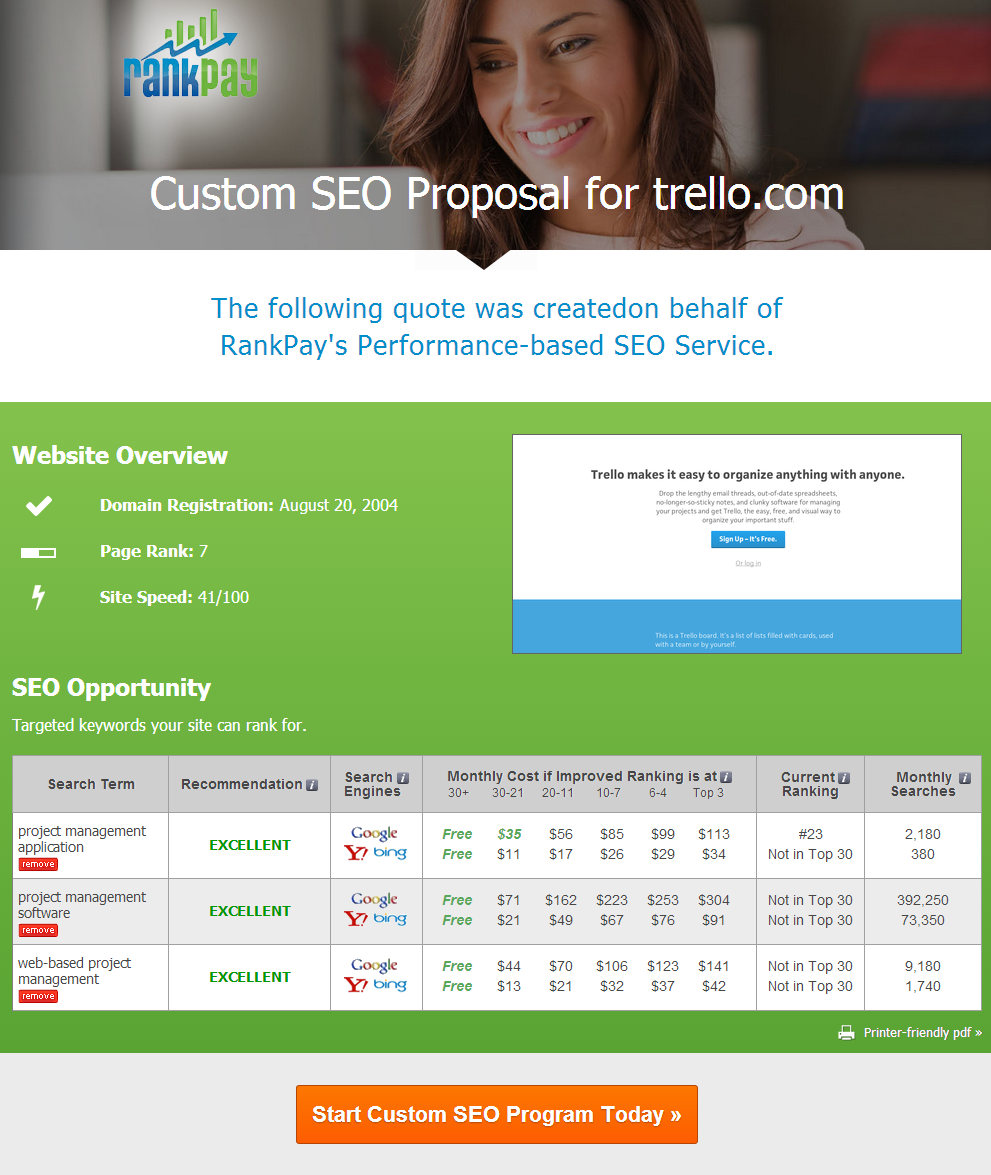 If you're a blogger, affiliate marketer, website designer, or someone just looking to create an additional monthly revenue stream….  we'd welcome the opportunity to work with and support you.
Help businesses succeed in search, and profit along the way.  If interested, please visit RankPay's Partner Page for more information.