Everything You Need to Know About Partnering with a White Label SEO Reseller
Christopher Jan Benitez
Everything You Need to Know About Partnering with a White Label SEO Reseller
The digital advertising explosion is here.
It doesn't matter if you've embraced it or not, digital marketing is here to stay.
Of course, you're reading a blog that's part of the digital marketing landscape, so it's more than likely that you're already up to speed. If this sounds like you, kudos for adapting to the ever-changing needs of the market.
But for those who remain steadfast in their beliefs that old school is the only school, they may soon be out of luck.
Marketers have to always be aware of the needs of their customers. If we deprive them of better and more efficient ways of reaching their customers, we open both our customer and ourselves up to huge losses in potential profits.
According to a study conducted by Borrell Associates, out of the four types of media companies that formed in 2015, internet "pureplays" (those reliant on digital marketing) have gobbled up three-fourths of the money predicted to be spent that year primarily on promotions.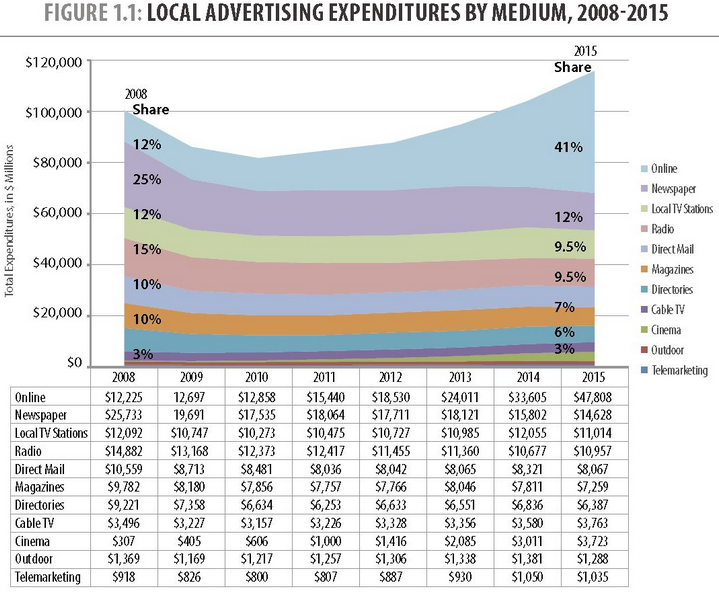 In another related and more recent forecast conducted by the same group, SEO spend is predicted to rise as high as $80 billion in 2020.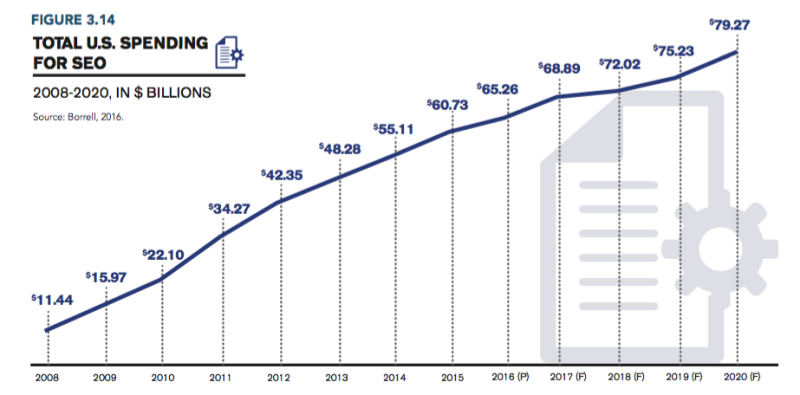 If you're working for a local media advertising firm that is still holding on to the vestiges of traditional marketing tactics and strategies, it is time to rethink your position.
Granted, you may not be knowledgeable when it comes to how digital marketing works. Or you may be afraid of how different it is from what you normally do. These may be some of the reasons preventing you from making online marketing part of your strategy in the first place.
Still, it is in your agency's best interest to ramp up your digital marketing efforts and take a slice out of the proverbial pie.
But how can you best do this?
You may be surprised to learn that you don't have to learn how to do the digital marketing yourself.
You can simply hire white label SEO resellers to do the dirty work for you.
For example, say you have a client that's been subscribed to your agency's traditional media services for years. The client then decides to look for SEO services to help ramp up his search rankings and drive more site traffic. While you may not offer SEO at the moment, you definitely don't want the client to go searching for related services to your own outside of your own brand right?
The solution may be right in front of you. Get a white label SEO reseller to help provide the backend SEO work for your client.
The reseller will help you take care of the on-page SEO tactics and strategies, and the client doesn't even have to know. What's important here, is that the client acknowledges that you alone are providing the SEO strategy.
Resellers are referred to as white label when you're able to put your own stamp on the service they're providing. Therefore, when it is time to submit your reports to the client, you'll be able to put your logo and personal spin on the reports and do your brand proper justice.
Joining a white label SEO program completely removes the need for building an in-house team. While there are certainly many benefits to hiring your own SEO experts, it isn't something you can just start doing at the drop of a hat.
Finding an SEO reseller that will provide you their services on the go will invariably be a more cost-effective way to get your foot in the door.
Getting an SEO partner on board as part of your services allows you to adapt to the changing needs of businesses to go online. The product lets you provide what your clients need without having to drastically change the fabric of your ad agency that's built on tried and true tactics. Best of all, you can focus on your core competencies and let the white label resellers help round out your agency's portfolio of services.
Now that we've covered the benefits of white label SEO reseller programs, it is time for you to choose one that will best suit your business and your clients.
Below are the "commandments" of how to choose the most appropriate program for you.
Find out what you need to do before partnering with a white hat #SEO reseller
Click To Tweet
1. Thou Shalt Do Your Research
There may be dozens of SEO resellers out there, but don't just go and hire the first one that appears in the search results. You need to be a bit cautious and approach this from a business standpoint to find the best SEO company with a reseller program that meets your particular business requirements.
2. Thou Shalt Determine Your Priorities
Before choosing an SEO reseller, you need to look for the different factors that will affect your purchasing decision.
Features – What options will be best for your particular clientele?
Price – Determine which SEO reseller will get you the most bang for your buck.
Customer support – If you encounter problems or have questions about their services, make sure it's easy to reach their support team.
Let's dig into the features element a bit further. A few you might look for are:
Website Audits – You should send over a report of website factors that need the attention of your client. This could include metadata (title and description), redirects, error pages, and other on-page factors. From here, the reseller can provide suggestions on how to improve on-page SEO or they can solve the problems themselves.
Link Building – Determine the kinds of link building activities the reseller will be doing for your clients' sites. Make sure that the tactics observe the best off-page optimization practices. Primarily, are they focused on links to sites with strong domain ratings and a healthy mix of optimized anchor text and dofollow/nofollow.
Keyword Rank Tracking – Resellers should be able to provide weekly or monthly reports of search rankings for the keywords they're focusing on. Find out how many keywords your reseller can provide you within a month so you can align it with the needs of your client.
White Label Reporting – Deliver visual and attractive reports on the progress regarding your client's SEO campaign. Find out how the report looks like and how much branding can you include within the report.
Content Grader – Check how optimized a site's page is given the keyword phrase it's intended to rank for.
Increased Rankings – Ultimately, the success of an SEO reseller depends on their ability to get your website pages to rank for your keywords. However, if they promise you to rank on the top of search results, then they most likely do not understand what they are doing. It is impossible to guarantee results. Therefore, avoid resellers that make these bogus promises.
3. Thou Shalt Check It out for Yourself
It is also best if the SEO reseller offers a trial period that grants you full access to their tools and resources for a limited time. This will give you a better idea of how the SEO reseller operates and whether or not they fit your needs and wants.
4. Thou Shalt Choose What You Are Most Comfortable With
You will come across SEO resellers that come highly regarded by your peers. However, that won't necessarily mean that they're going to be the best fit for your particular business. Keep in mind that you are the only one that can determine what works best for your agency or company, so use your judgment wisely.
Consider the ease of working with the SEO reseller as a determining factor. If the reseller doesn't provide you a level of satisfaction and trust that you're comfortable with, then you may want to think twice before moving forwards.
5. Thou Shalt Let Other People Help You
Sometimes, trying out the SEO reseller for yourself may not be enough. Perhaps you're overwhelmed by the space or you don't understand how SEO works on a basic level.
Try looking for reviews from customers or partners who have already been using your target reseller's services. You may be able to find additional insights on how they operate in the long run, so you'll know what you are dealing with.
6. Thou Shalt Expect Results
Aside from taking the services of SEO resellers for a trial period, you might as well try out their product and truly get a feel for its features.
If your own agency isn't ranking for your target keywords, this is a great chance to give the reseller a whirl and get to birds with one stone.
As their client, you will get a better idea of how they operate so you can familiarize yourself with how SEO works. You'll get to see first hand what kind of reporting they provide and what kind of progress they're able to generate on your desired keywords.
Once you get a better handle on things, and assuming you're happy with their work, you can start reselling their services as part of your agency.
Another benefit of doing it this way is that you'll have a true-life case study to show your clients. This can prove to prospective sales that you're capable at SEO and good for your word.
7. Thou Shalt Consider Hiring a Specialist
While I did say that the purpose of hiring an SEO reseller is so you can focus on your agency's core competencies; it will often be ideal to at least have one dedicated SEO specialist in-house to manage your SEO projects and reports.
This person would also be responsible for overseeing whether or not the SEO reseller is making good on their end of the bargain.
8. Thou Shalt Keep Testing
An integral part of SEO is the tireless ability to track and measure results using website analytics. Further you want to turn those test results and data into real and sustainable results.
This process involves lots of meticulous testing and iterative improvements. Even after higher rankings have been achieved, the SEO reseller will still have lots of maintenance work to do to make sure those rankings don't fall off.
Remember, SEO is a marathon and not a sprint.
Conclusion
The white label SEO trend has only grown stronger in 2016. Partnering with a white label SEO reseller should bring in plenty of new business to any marketing or web design agency.
Shoring up the digital marketing needs of your clients by offering SEO constitutes a huge step towards keeping up with the times. It's now just a matter of choosing the best possible SEO reseller for your business to make it truly work.
Also, in case you didn't already know, we have our own White Label SEO Reseller Program here at RankPay. Our is particularly unique since we're able to extend our industry-leading performance based SEO to our partners customers.
The best part? Our guarantee that "if you don't rank, you don't pay" holds up for our white label resellers. Feel free to check out the page linked above if you're in the market, we look forward to working with you!