5 Ways Real Estate SEO Will Help You Sell More Homes
Sam Warren
5 Ways Real Estate SEO Will Help You Sell More Homes
Have you yourself been in the market for a new apartment or home in the past 5 years?
If so, I'm willing to bet you've used Google to find properties in your desired area. Statistically, it's irrefutable that the top results get the most traffic.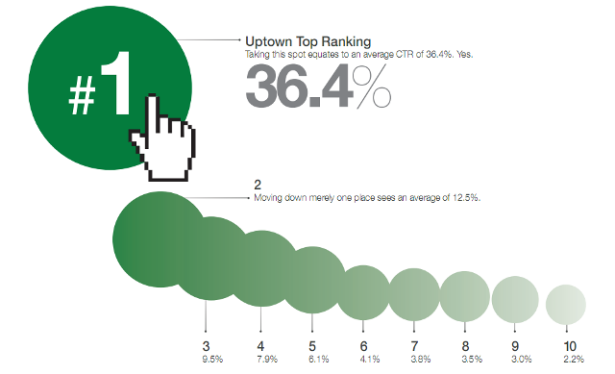 So where do you find your own real estate listings in the Google SERPS? Where is that lovely new condo you just did a tour of?
Mathematically it's safe to assume they're not (yet) landing in the top results. Especially if you're not doing real estate SEO.
The reality of doing reliable search engine optimization is quite daunting for newcomers. Most keywords are highly competitive these days, and amateurs just don't stand much of a chance.
Hiring a professional company to perform your SEO is a decision that many business owners make, and if you do your research it can be a complete game-changer.
But before we get to that, let's cover 5 critical ways that SEO sells houses. After all, we need to know that it will make a difference before we invest in it.
1. King of the Hill
It may not be obvious to everyone initially, but the harsh reality of search engines is that only the top positions get any real traffic.
People just don't go browsing onto page 5 when they're looking for something.
We live in a fast-paced society focused on instant-gratification and we've come to expect things to be provided quickly.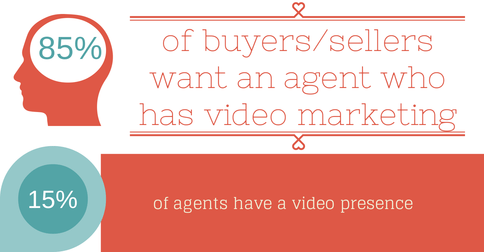 I don't know about you, but if I don't immediately see what I'm searching for in a SERP I just rephrase my query and press enter. What that means for everyone ranking on page 2 and beyond is that I'm never going to visit their webpage.
Now, if I don't ever visit their page, I'm certainly not going to be able to buy a house from them.
Considering the volume of traffic that Zillow gets, it's clear that people have decided the internet is the most effective way to go house hunting. Don't let yourself fall too far behind, SEO is the only way to get those real estate listings noticed!
2. Reputation Matters
The more pages you have ranking for your own brand name the better.
What if someone puts up a phony bad review? Seem far fetched? It happens all the time.
Do some research and you'll find out fake reviews are literally everywhere. Just look how many different people sell positive reviews on Fiverr.
Staying ahead of this is easiest if you have multiple pages that can rank for your own brand terms.
When someone searches the name of your real estate agency, you want to make sure that they see a wall of results that are under your control. This way you can dictate the messaging they'll see and, more importantly, where they'll browse.
3. A Picture is Worth a Thousand Words
Believe it or not, any strong SEO strategy will incorporate liberal use of images.
In this regard, doing SEO is quite similar to online real estate. After all, how many properties have you sold that were posted without pictures?
A even better question to ask would be: "how many leads do you get from properties that are posted sans photographs?"
No matter how many eloquent adjectives you include in your listing, people just won't pay attention unless there's a sexy photo included.
That house? I'll take two, thanks. Pictures like that help houses sell, and improve SEO results!
When it comes to search marketing, you'll need to post pictures anyways since they function as additional keyword rich content for you to include in your pages.
The more the merrier, and Google loves a good image as much as your audience will.
4. Build Loyalty By Being Useful
When you're getting involved in SEO, you'll quickly realize that content marketing is one of the most important tools at your disposal.
Real Estate SEO services can thus help you align yourself as a resource that your leads will turn to for advice.
Once you're in, you're in. This is no different from sales in any other market.
By earning your lead's trust and proving yourself to be useful to them for free (in this case with helpful and informative content), they'll be incredibly more likely to buy from you.
Similarly, Google will be more inclined to rank your listings. That's symbiosis!
5. Social Media Isn't Just For Millennials
SEO isn't a one-trick pony kind of thing. It requires a multi-faceted approach that covers a ton of angles.
Social media marketing has continued to grow in importance and it's not showing any signs of slowing down.
The jury is still out on how (if at all) social signals affect search engine results, but there's never been any doubt that having a complete and active profile on at least one social platform is critical for any and all businesses.
First and foremost, each profile will serve as an extra result that can rank for your own agency search terms (you'll want as many of these as possible).
Secondly, they can generate serious traffic to your website. Traffic is of course the end goal for any real estate website. The more of it you can get, the more people will be seeing your homes!
Last but not least, you never know who will stumble upon your social profile (or notice it when you get a retweet from an influencer)! Maybe the future owner of that 4 bedroom with the nice backyard you just posted?
Dream big!