How Plumber SEO Services Help Crush the Competition
Sam Warren
How Plumber SEO Services Help Crush the Competition
Plumbers, HVAC specialists and other home services professionals have more than a few things in common.
In a typical day's work, they'll need to
Deal with grumpy customers
Provide reliable and high-quality service
Beat their competitors to the punch if they want to get paid
Today we're going to learn how SEO services can be a game-changer for the final bullet on that list.
It's no coincidence that the businesses ranking in the top 3 slots on Google get the majority of the business to be had via internet search traffic. It's also no accident that they ended up in the top 3.
They either do their own SEO (and are damn good at it) or they've hired professionals.
What's your game plan for your plumbing business? Don't have one yet? No sweat.
We'll cover the basics and some advanced techniques in this article to help teach you about how SEO can help the bottom line of your plumbing and HVAC business.
How to Get in Front of Customers First
SEO is not a simple task. It's a very complex and nuanced art, but one that anybody can learn given time and patience.
The most fundamental piece of the whole puzzle is the website. It's the metaphorical backbone of any SEO strategy.
When you get started with a plan to net some customers that are using local search, you'll begin by taking a real hard look at your website and determining if it's up to snuff.
Be mobile-friendly
In today's smartphone-crazed world, it's a necessity that your website be mobile-friendly. If it's not, Google may not even index your site properly. If that happens, you might as well go ahead and throw in the towel.
With more than half of searches being done on mobile platforms, it's just not something you can argue anymore. And it's only going to keep growing!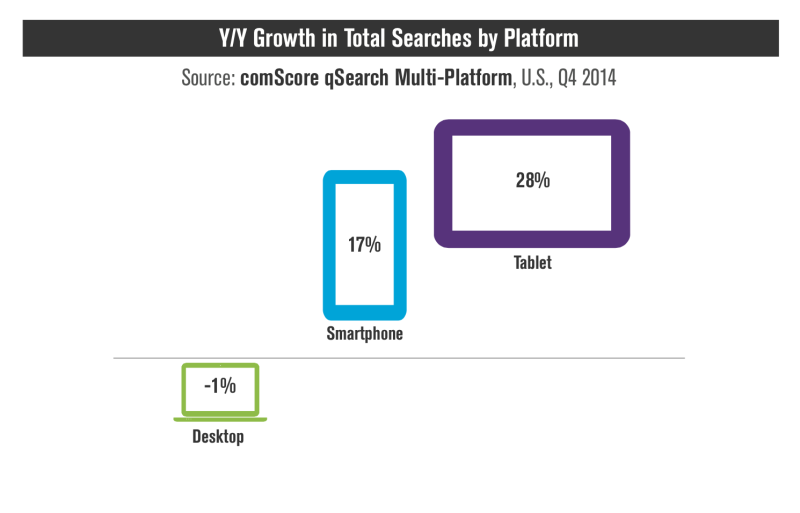 Be user-friendly
There's little that turns off a customer faster than not knowing where to find out more information about the company or service they're interested in.
I don't know about you, but when I load up a webpage if I don't find my way to a "Learn More" or "Sign Up" option right away I'm pretty much done and click "back".
Your website absolutely needs to have at least one clear call to action on every page. It will also need to feature an efficient sign-up flow. Optimizing your sales funnel will be an ongoing process. In fact, it's usually a never ending process if you're doing it right.
How Does SEO Win the Local Search Game?
To put it simply, a search engine marketing campaign will win the majority of local search traffic by making your page the most prevalent and well-recognized.
It's not going to be as simple making sure it's compatible on mobile devices unfortunately. Those are just the qualifiers.
Local search traffic is won through hard work, time and determination. This is why the majority of small business owners will end up hiring an SEO company like RankPay to do their SEO for them.
The reality of doing SEO is a bit more frustrating than the glorified talk you'll see about it in most blog posts. But honestly, it shouldn't come as much of a surprise.
"SEO is powerful precisely because it's hard to predict and hard to measure." – Rand Fishkin
As the effectiveness of SEO has become more and more widely understood, it stands to reason that the competition would ramp up and being successful would increasingly become the realm of professionals and long-time experts.
The results speak for themselves however. The overwhelming majority of organic search traffic clicks the top results. 33% for the top slot alone to be precise.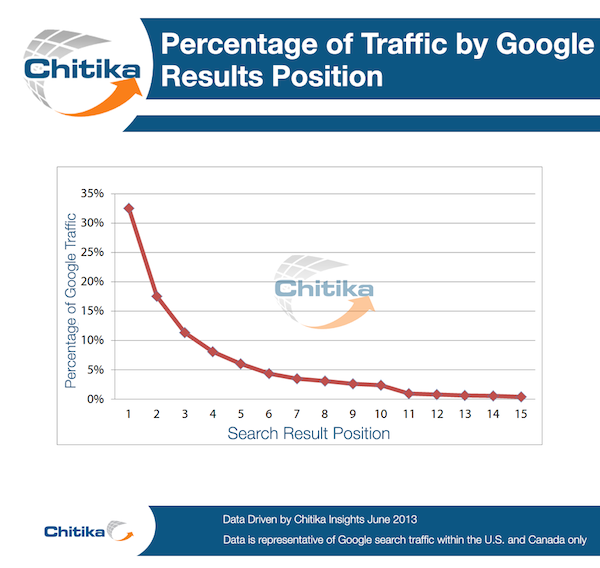 Newsflash: Plumbers Prefer #1 over #2
The gag was too easy, forgive me.
Kidding aside, the difference between the top and second google slots is still quite significant. It pays to be on top. You've also got to pay to get there.
Whether it's time, money or both, it's not going to come cheap. Increasingly however, plumbers are realizing that the benefits far outweigh the costs.
Further, choosing a performance-based SEO services provider like RankPay is a favorable choice for many home services professionals. The protection of our "if you don't rank, you don't pay" guarantee is a welcome relief for most small business owners.
We've covered the cost of SEO before, so I won't go into it too far here. But it's often prohibitive.
And if you look for "cheap SEO services", you're asking for trouble. It's like wandering down a dark alley alone at night. You'll find more than your fair share of shady characters.
There's peace of mind in knowing that nothing is owed unless we prove to be as good as we say we are.
We've been proving the effectiveness of our own plumber SEO packages for almost a decade, will you be our next success story?