Optimizing for Panda
The RankPay Team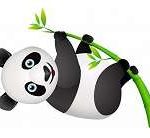 Google's website content filtering – a.k.a: "Panda" is far from a slothful, bamboo-munching, cuddly character, as many webmasters can attest to.
Whether Panda is an algorithm change or a ranking filter is irrelevant if you have been hit by the beast; what really matters is how you prepare your site to help ensure that Panda recognizes your site's content and services as relevant and timely.
Panda updates are pushed manually by Google (which precludes it from being an algorithm change and more akin to a SERP filter).  What this means is that irrespective of your current SERPs, determined by the algorithm, your website is being re-assessed as each Panda update is pushed. If you do get hit by Panda, you are effectively being tagged as sub-standard and won't be scored again until the next Panda update is rolled out.
Following are the primary helpful tips to remain or return to favorability with Panda:
Use Good Quality Writers for Content
Panda is largely aimed at "thin content" sites – those which have poor quality content, typically created with a poor understanding of the subject matter.  You know it when you read it, because you get the immediate feeling your 5 year old could write it better.  Google's introduction of tracking and rating authors is a further response to finding and giving good credit to well-constructed and written content. "Content is King" has never been a more important or relevant maxim to follow.
Write for Human Users
"This is an article on replacement windows San Diego CA, and you should always choose XYZ replacement windows San Diego CA company for your home improvements."
That line may have been OK for SEO copy a year ago, but in terms of the delivery of relevant information to the user contemplating replacing glass at their house, it is poor quality and clearly not written for human consumption.  The focus is clearly upon people and their needs, so while there is a requirement for optimized copy which search engines can use, your main priority (by a large margin) is to write in a manner clearly aimed at real people.
"XYZ Home Improvements has been proudly serving customers in San Diego for over 20 years, and carries a wide choice of replacement windows styles suitable for your budget."
Remove all Duplicate Content
Panda initially set out to eliminate poor quality content from getting ranked, but if you are using duplicate content you are not gaining any benefit from having it on your site, and Panda is looking for this type of behavior.  Copying other site's content is simply inviting a Panda penalty – don't go there.
Diversify Your Traffic
Think of your keyword portfolio as a stock portfolio – you need to diversify it so you are not relying on one stock too much and you can cover losses if one does not perform well.  The same risk principle should be applied to your keywords, and the underlining principle is to diversify your portfolio as much as possible. This means increasing the number of keywords you are ranking for.
You can take this diversification principle even further and diversify your traffic. This means looking at developing sources of traffic from all search engines including Yahoo! and Bing, and continuing to invest in your paid search and social strategies to maximize your portfolio strategy.
Summary – Do Not Feed the Bear
Panda is looking for poor quality content, therefore, stay far away from someone else's content and if you do have duplicated content on your website, (for instance with repeated product descriptions), look up and use the canonical feature, so Google knows you are not stealing someone else's thunder.
Craft quality content for human readers, update it frequently, and you'll be well-positioned to maintain and increase your rankings on relevant keywords, if coupled with a consistent SEO program.  Panda loves fresh, good quality content.