Google Panda: Focus on Quality
The RankPay Team
Google Panda: Focus on Quality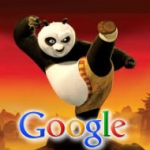 Google recently expanded their quality efforts as Panda broadened internationally after introducing the filter earlier this year
On February 24th, many high ranking companies in the US awoke to major hits on their SERPs as a result of Google's efforts to improve search results quality.  Now the rest of the world is getting a taste; websites using the entire world's languages (with the exception of Chinese, Korean and Japanese) are finding themselves subjected to Google's "quality" test known as "Panda".
What is Panda?
First of all, Panda is a filter rather than an algorithm change. As such, it is run discretely and there have been several updates since February (we are now on Panda 2.03 which was run in July). Instead of rankings being affected directly, the filter is run and if you are caught by it, then your ability to rank in SERPs is impaired. You can only get out of Panda's grasp if you (a) improve your website content, and (b) Google runs Panda again. This is one reason why simply changing your website and removing duplicate content or improving content quality, does not produce an automatic return to high SERPs. You have to improve the site AND wait for the next iteration of Panda.
Are You a Target for Panda?
Panda is squarely aimed at "low quality" sites. The big question is what constitutes a low quality site?
Low quality means poor content which has little user value:
poorly written content;
lack of originality and credibility;
outright duplication of content;
an overabundance of on page ads (especially above the fold); and
multiple website pages dealing with substantially the same topic, but optimized for different variations of keywords on it.
Content Considerations to keep in mind:
If you're maintaining a blog, be sure to post your own articles and acknowledge sources whenever possible.
If you're running an e-commerce platform, ensure that your product descriptions are unique and not copied from other sites.
If you're providing a service, diversify your value proposition with articles, images and videos.
Future Panda iterations are definitely on the horizon, which means you must exercise a high standard of quality control over your site content to help sustain and support your dedicated SEO Programs.  It's clear that investing in your site's user experience is continuing to be the MOST important signal that Google measures and values.