We make SEO simple
We make SEO simple
Google Delivers Faster with Caffeine 2.0
The RankPay Team
wrote this on November 11, 2011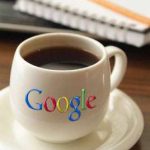 Last week, Google rolled out "Caffeine", essentially the 2.0 version of their improved web indexing process that released last year.  Caffeine focuses on identifying and prioritizing current information to improve relevancy and provide consumers with significantly improved timely results.
With Caffeine, Google speeds up the delivery of fresh web results to users – now you can expect to start seeing web pages in your search results which are only a few minutes old.
Initially touted as affecting up to 35% of web searches, the announcement was amended to around 6-10%. In other words, the majority of searches will not see a change in results, but there are some caveats to this. The change is designed to deliver fresh results, and there are (3) scenarios where real-time results are definitely preferred:
Current, Newsworthy or Trending Topics
If you were on the East Coast earlier this year and searched for "earthquake", the chances were you wanted information on the 5.8 quake which rocked the National Monument. In the immediate "aftermath", Twitter feeds provided the most up-to-date information on what was happening as traditional media and telephone communication went down for hours.  Google is now providing the same instantaneous, near real-time delivery of information with Caffeine.
Recurring Results
Some events recur, such as the World Series or the Olympics. If you search for "Super Bowl scores", the likelihood is that you are looking for recent results; for instance 2011 rather than 1988. The same principle applies for annual conferences and events, publications and magazines, competitions, business, financial releases, government announcements, and so on.
Frequent Brand or Product Updates
If you are looking for a product for sale, whether regularly or not (example: cameras, cellphones, etc.), the result set presumes that the searcher is looking for the most recent offer and information. In these instances, Google will certainly incorporate how social media signals can also help improve the relevancy of this experience, in addition to the freshness of the content.
The change to delivering fresh web pages does not mean that old content will not rank in the SERPs. Instead, site owners and webmasters will need to strike the balance of regularly updating content, coupled with traditional relevant content that remains important to the consumer experience as well.
Summary
The primary takeaway from this new change is that we must continue to pay attention to the content that we're promoting.  It's becoming increasingly more important to invest in creating timely content, which will only help adapt to Caffeine's algorithm.  In the process, this investment will also help keep your site and service relevant as consumers' search behavior continues to evolve with expectations of improved relevancy and real-time information always displayed prominently on the SERPs.  Now, go grab some caffeine, and re-look at your content strategy.