We make SEO simple
We make SEO simple
Google +1 is a Paradigm Shift
The RankPay Team
wrote this on September 22, 2011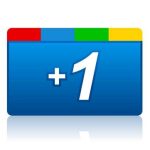 Yesterday, Google made its +1 social networking offering fully open to all users after the beta launch in July. Amidst much fanfare, +1 was positioned to compete head on Facebook's "Like" button feature, and initial adoption was far better than anticipated with over 20 million users signing on in the first month.
Larry Page, one of Google's co-founders, who stepped into the CEO role at around the same time as +1 launched, made it clear that Google placed a lot of emphasis on the success and importance of social media. Page went so far as to tie 25% of employee's bonuses to the success or failure of the +1 strategy.
Transformation
Despite widespread market penetration upon launch, activity on the network has recently slowed. Google is discovering is that there is disparity between numbers of accounts, and the numbers of active users.  We know that Facebook has over half-a-billion accounts, but just how many are active, and how does usage increase or decrease over time.  There is no hard data, but we do know that Facebook is not immune to this issue.
From an SEO perspective, we're spending a lot time to better understand the +1 impact on SERPs.  Clearly social signals have the capacity to be a powerful factor, and the importance of a social signal online can be inferred by real world analogy: in a voting democracy, just how representative are the politicians put into office if only a small percentage of the electorate actually takes the time to cast a vote to begin with?  This appears to be the big issue confronting not only Google, but any search engine looking to use social signals when calculating SERPs.
The growth of +1 usage is about to take a significant jump upon the broad release to everyone.  Now the challenge becomes how to ensure that users are authentically using +1's, and how will their influence help to provide Google with additional signals and insights to further refine the search experience.
Preparing for Change
It's too early for any SEO Company to accurately know the weight that Google is actually placing on social signals within the algorithm, but we do know they are a factor. We have previously recommended that our customers include the +1 code (and the Facebook "Like" feature) to make it easy for visitors to share their endorsement.  At some point, Google along with Bing/Yahoo! will overcome issues associated with valuing the weight of a social signal, so the best advice for website owners is to make sure their sites offer the very best content and user experience they can provide.  Ultimately, that is the only way you will receive the appropriate recommendation.
We strongly believe that opening-up +1 will allow Google to accelerate momentum, therefore, we're encouraging our customers to invest heavier in their own site offerings and engagement.  We also suggest utilizing Google Analytics to understand the differences between your 'socially-engaged' visitors –vs- traditional site visitors — it's clear that these signals are important to Google now, and will become increasingly more valued as +1's become more prominent and part of our everyday online experience in the very near future.