Evolution of Local SEO
The RankPay Team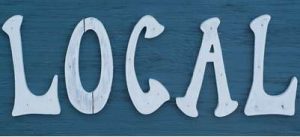 Local SEO has continued to evolve as the importance of location-based keywords and the correlation with buying decisions are increasingly impacting SEO thinking and practice.
Think about this – you want to buy a car. You search on "cars" and maybe you'll look at particular brands, e.g. Ford, Toyota or Chevrolet. These are examples of initial, fact-finding searches; a subsequent search may be "Ford 2011 Mustang", which indicates the searcher is starting to focus on a specific model and getting closer to the buying decision.
However, "Ford 2011 Mustang" could display websites with great information, but they are from dealers on the other side of the country.  What the buyer is looking for is a 2011 Ford Mustang which they can learn more about within their geographical shopping range.  As the consumer moves further into the purchase cycle – they begin to search with local modifiers such as: "Ford dealer Detroit", or "Ford 2011 Mustang Detroit".  The addition of Detroit signifies the searcher is now actively looking for where they can go and buy the product.  It is also the major driver behind the creation of local search, as multi-word queries, and searches with geo-modifiers continue to increase by the day.
Another development behind Local Search has been the appreciation that customers were using the Internet to find out what to do or where to eat "right here, right now". The advent of the Mobile Internet with smartphones capable of delivering a good user experience has created the ability to input a search term for a restaurant combined with the geophysical location of the mobile device. Recommendations can now be produced based on the user's "want" and targeted location.
Moving forward, Local Search will continue to evolve at a rapid pace as users expect relevant results at the local level.  This means that all businesses will need to optimize for local-based queries wherever applicable to ensure that they're competing from an SEO standpoint when it makes sense.  Make sure to explore long-tail keywords and all geo-modifiers as you build-out your search marketing programs (inclusive of SEO).  We're monitoring local SEO closely as the search engines continue to improve the local search experience… more to come on this topic in the coming months.  In the meantime, check-out RankPay's Keyword Opportunity Tool, which can certainly help identify relevant considerations – please note: these phrases typically result in lower volume, although they often drive solid ROI due to the strong engagement of pre-qualified visitors.