Customer Reviews & Local SEO
The RankPay Team
Customer Reviews & Local SEO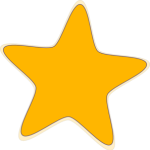 Search results are increasingly more localized to help consumers find local business services, wherever and whenever applicable.
Earlier this year, Google introduced the Venice Update – which further refined organic search results utilizing localized signals. As you probably recall, it used to be the case that to find a result in your hometown, you had to search using the city and/or state geographic modifier, example: "San Diego Real Estate Agent" to find real estate agent listings in San Diego.  Searches such as this remain incredibly popular, however businesses whom are well-optimized for local search also receive the additional benefit of potentially being prominent when a consumer searches the general query "Real Estate Agent", and the searcher is located in San Diego.
The Venice Update helps produce localized results without the need for a local modifier to the keyword. In many instances, your location is automatically set by Google if indeed it detected a relevant location based on your personalized settings.  Essentially, without even knowing it, consumers are seeing local search results for general keywords in many categories.
We know that consumers are receiving an improved localized experience, so the question now is — how do you ensure that you are consistently working to rank prominently in the local search results?
Reviews Impact Local Search Results
One of the major factors determining whether a site will rank locally are customer reviews.  There are numerous customer review sites, and later you will see the primary companies that we continuously see as being the most influential with the Engines.
Data from these sites, including both profiles and reviews, are used to reinforce the geo-location of your business. Further, the volume, quality and freshness of reviews helps provide the Engines with a variety of important signals that contribute to your sites' overall authority and relevancy based on their proprietary scoring.
There is an additional benefit from using customer review sites – in some instances they are going to be providing the ranking pages for local search results, rather than local websites. A site, such as Yelp or Foursquare, is very powerful and will rank for terms in its own right – even if your web site does not rank, there is a distinct possibility that a customer review site can indeed earn a ranking position itself.
By ensuring you have a completed profile within popular review sites, suitably optimized and with customer reviews, you will absolutely contribute to helping your business/website strengthen its' ranking within relevant localized organic results.
Following is a quick list of recommended Customer Review Sites that can help your Local presence by claiming your site's profile:

Summary
Google is continuing to improve how they display localized services with search results, even to the extent of searchers not being required to input their location.
Your presence in customer review sites is a major factor that the search engines value and incorporate into their algorithm to determine relevant local results.
Claim your profiles in the major customer review sites, optimize them accurately with your business information and remain dedicated to your customers' experience to help earn favorable customer reviews.
You will certainly put your business in a better position to rank more prominently in the local results across Google, Bing and Yahoo! if you remain invested in maintaining your businesses profile across these primary review sites.
And, by the way…. checkout RankPay's September Local Promotion highlighted on our homepage: www.rankpay.com.  We're allowing any business targeting a localized keyword phrase (example: city or state + keyword) to enter into our performance-based service without the traditional six-month program.  Essentially, local keywords approved and activated in September 2012 have the ability to cancel at any time without a deactivation fee; respectively.  We want to earn your business by demonstrating that we can increase your rankings before you ever make an investment.
If you have a local service or product offering, start and test with us this month, we'd love to have the opportunity to share how we can help your business.  Let us know if you have any questions – www.rankpay.com/support, or 1.877.RANKPAY.