Choosing & Managing Keywords Effectively
The RankPay Team
Choosing & Managing Keywords Effectively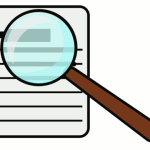 Introducing Rankpay's Keyword Watch Tool: monitor competitive keywords for free to increase website traffic, increase ROI and decrease business risk.
Selecting keywords to target in your online marketing campaigns is crucial to achieving eCommerce success. Keywords are important because they are the fundamental building block for your efforts to gain high rankings in the search engines. Your website will be optimized to bolster your rankings in respect of your chosen keywords, but you must choose keywords which are profitable and allow you to gain rankings within the budgets you have available.
Your online ROI is wholly dependent on two keyword issues – how much revenue will your targeted keywords generate and how much will it cost you to gain the search engine rankings.
Eventually, you gain the position you need for your keywords and business and the question will be asked – what next?
There are two things which will confront an online business in this position. Firstly, how to protect the top ranking dominance it has achieved, and secondly how to broaden the traffic which is being generated.
Protecting the market position which high search engine ranking gives you, means watching what the competition is getting up to. Just as you have been able to gain ranking dominance through search engine marketing and optimization, so can other businesses. At the same time however, you will be reaping the revenue benefits which being top dog gives you – 42% of searchers will click on the top search engine result (not including the sponsored results). This is a prize worth fighting for and which you will need to fight to keep hold of.
The second keyword activity you will need to perform is to broaden the range of keywords you are achieving ranking dominance for. By adding further keywords to your website's portfolio you will gain two distinct advantages: firstly, you will attract even more potential customers to your site, and secondly you will reduce the risk to your business by relying on just one or a small group of keywords for traffic.
How do you know which keywords to add to your portfolio?
We've covered keyword research in a previous post, but in the context of adding new keywords to your portfolio here are the main things you need to consider:
What are the related keywords you should target in respect of your existing keywords and the competition?
How much revenue will an additional keyword(s) deliver?
How much will it cost to gain high ranking position for the additional keyword(s)?
How much will it cost your business if the competition exploits the additional keyword(s)?
Rankpay's Keyword Watch Tool provides active customers with the ability to select and monitor additional keywords before they invest in gaining search engine rankings. There is no cost for this service, which allows Rankpay clients to monitor up to ten additional keywords in addition to the keywords we are already providing ranking services for. Rankpay does the work in getting your website ranked highly for your targeted keywords so you can focus on running your business, which is where you really make your money. With this service enhancement, Rankpay delivers even more value added benefit to your business which you can use to assess what further keywords you should be targeting and how much incremental revenues will be generated.
Key Features of the Rankpay Keyword Watch List
Rankpay's Keyword Watch List features include:
Allows active clients to monitor up to 10 additional keywords;
Monitor keywords for competitive purposes or to help decide additional SEO investment;
Easy functionality with straight forward access to the Keyword Watch List using Customer Dashboard;
Easy keyword activation for phrases selected for SEO targeting; and
No charge to active, existing customers.