We make SEO simple
We make SEO simple
Chasing the Long Tail: Google Changes Ranking Factors on Mayday
The RankPay Team
wrote this on June 22, 2010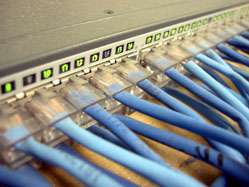 Google, and search engines generally, are constantly tweaking and altering the complex, mathematical formulas that determine where your website will appear in the search results. Of course, the formulas used are a closely guarded secret; however, there is enough information available for experienced SEO professionals to understand what aspects of a website need attention when looking to gain higher search rankings. As a general policy, Google in particular minimizes publicity of algorithm changes, not least because it is something of a "trade secret".
The fact that there are so many changes to the algorithm (the search engine's math formulae) means that website owners cannot adopt a "fire and forget" approach to search engine optimization. In 2009 alone, Google made somewhere between 350 to 550 changes to the ranking algorithm, however the recent spate of algorithm changes have been substantial enough to generate an impact on their own account, and they are collectively referred to as "Mayday".
What Are the Mayday Changes?
Google, in common with other search engines, recognizes that "long tail" search terms are much more specific and reflective of user behavior which has proceeded much further down the research path. Search terms which are generic, e.g. "iPod", indicate a general desire to gain broad, non-specific information, but contrast this with a search term such as, "iPod 40GB Black Richmond VA" – this would indicate a user who has conducted broad, generic research and is now looking for a supplier for a specific model of the product. This is a "long tail" search term, and they are far more valuable for ecommerce sites, and for Google itself – imagine how much more money an emarketer will pay for traffic which is looking to buy products rather than simply read about the generic solutions available.
Many ecommerce websites rely on high rankings for long tail search terms which are generating a lot of qualified traffic to their pages. Now, they are likely to see a balancing affect on their page traffic because Google is upping the importance of other factors such as link structure (especially external, inbound links), distance of the product page from the home page, and crucially, the age and overall relevance of the content on the page.
What Does the Mayday Change Mean for eCommerce Sites?
The first takeaway point is that ranking factors and calculations are continuously changing, which means there is no standard, once-and-for-all SEO solution for websites. SEO work is reiterative and a continuous process – you must constantly review, test, assess and adapt to the current environment in the context of both human users and the search engine mathematical algorithms.
In this respect, SEO practitioners and strategies must be nimble and adaptive and by extension, so must your ecommerce website.
Large, static sites are those which are going to see the greatest impact of Mayday algorithm changes. The reasons for this include:
A common ecommerce structure of multiple, product pages, frequently neglected when it comes to updating the content and have few inbound links into them;
A focus on the home and landing pages for SEO work, but now Google is increasingly looking at individual pages rather than the website as whole;
Extensive use of duplicated content from product manufacturers' marketing material and websites; and
An over reliance on a small collection of long-tail key search terms, in some cases just one.
What Do You Need to Do?
If your existing SEO practitioner is not mentioning Mayday to you, then you need to start looking for a proactive practitioner before the permanent impact of Mayday is felt. You need to review your site SEO methodology in light of how individual pages are gaining ranking exposure, but most importantly, you as the owner or website manager must appreciate that SEO work is a continuous work cycle which needs to be built into your overall business process.
eCommerce sites need to be reviewed in the light of duplicated content, static content and how your inbound link building is working and distributed across the website. How are your individual pages ranking as opposed to the website as a whole?
Additionally, there must be an assessment of how long tail search terms are being used and whether your business is relying on too few search terms and what can be done to improve effectiveness and diversification with your search terms.
Takeaway
Google made between 350 and 550 changes in the mathematical formula used for working out search engine rankings. This formula is known as an "algorithm" and uses multiple factors including content, page loading speed, inbound links, organic traffic and much more to generate a ranking.
Algorithm's impact search engine ranking directly and SEO strategies must take algorithms into account. The problem is algorithms are constantly changing, and this requires that your SEO strategies must also adapt and change to deal with the new ranking methodology.