New Site, Same Bad Ass SEO Company.
Sam Warren
New Site, Same Bad Ass SEO Company.
As you may have noticed, things are looking a little different around here.
We finally did it. We launched our new site. As the saying goes:
Out with the old…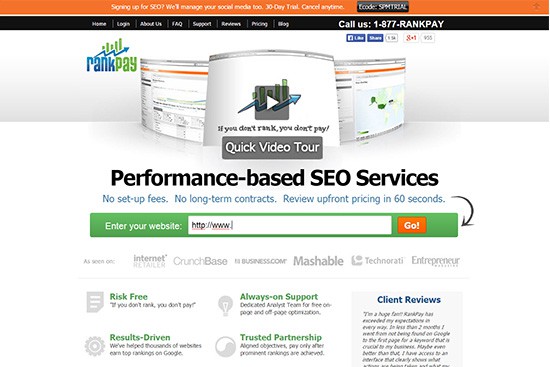 In with the new…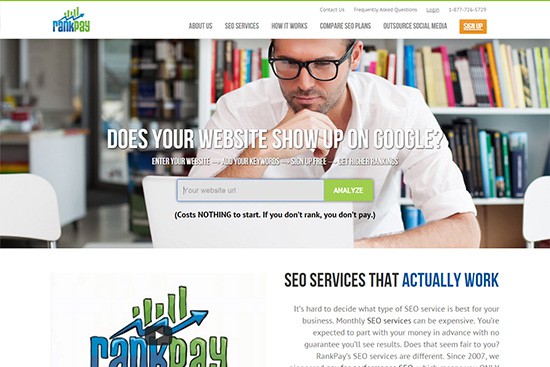 Since I joined RankPay a few months back we have been working on A LOT of exciting things. I wanted to take a few moments to give you an update so you are familiar with the new site and up to speed with some of the things we have been working on in the background.
Social Media Management Services
Beyond our new baller design I imagine what's stood out the most is we now offer social media management services. We quietly rolled this out to customers months ago to "test the waters" so to speak.
It went well. I can tell you that. 🙂
We're slowly moving towards offering this as a stand alone product, but for now you need to sign up for our SEO services if you want us to manage your social media.
This decision was made for a couple reasons.
We still need to redesign our ordering process in order to offer social media as an a la carte service.
Through an internal audit of customers we found that 91% of sites ranking on the 1st page of Google are active on social media.
Social media and SEO go together. It's been talked about more than once. We definitely see the impact social signals have on rankings because we have been crawling Google, Bing and Yahoo! for years. I'm talking millions of search queries and data points on rankings and more. Over time we've been able to have a very good understanding of what impacts search results.
That's the only way we can offer pay for performance SEO and not go broke. If you don't rank, you don't pay. We have to know what we're doing to stay in business.
tl;dr — We know how to dance with Google.
Just so you know… When you sign up for SEO you automatically get a free 30-day trial for our social media services. We'll manage your company's Facebook, Google+ and Twitter free for 30-days. If for some reason you do not want to continue after the 30 days you can cancel anytime. No hard feelings.
>>Sign up for SEO and Social. Costs $0 to start. Sign up is free<<
SEO Partner Program
This is a part of the business I am close to. With thousands of partners, it's quite a job. When I first signed on with RankPay we audited the program and decided this was definitely an area where we can improve.
We actually hired my main man Sam to head up this side of the business as I move onto other areas.
Here are a few things we've done to make our partners' lives better:
1. Added a new service (social media) to expand offerings.
Now affiliates can offer more than just SEO. Here is an overview of how payouts work:
10% recurring commission each month for SEO customers
$50+ cash payouts on social media signups
2. Released a cPanel plugin to our hosting and web design partners.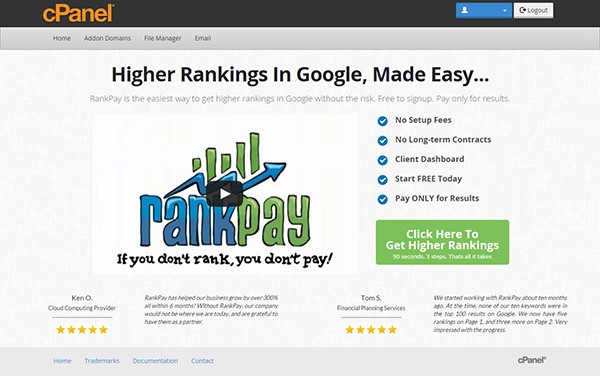 Our cPanel plugin makes it easy to offer our services directly through cPanel. All it takes is one upload and all of your customers can get instant access tied directly to your affiliate ID. We have bigger incentives for this type of integration, so definitely get in touch if you are interested.
3. Built a WordPress plugin.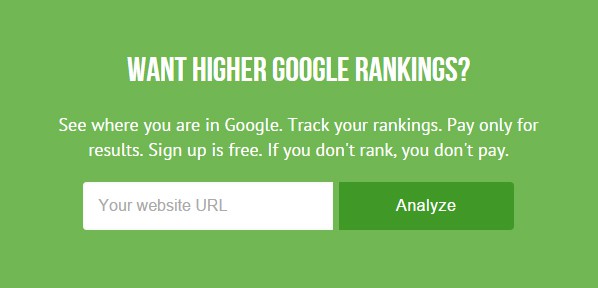 Check it out at the end of this post. It includes your affiliate ID and sends your site visitors directly into the funnel. Use it as a CTA after your posts or embed anywhere on your site.
4. Moved forward on a white label solution for SEO resellers.
We're still in the early stages, but we've hand selected a few partners to help us push forward on this. We will have 3-5 partners set up on the platform in the next few months.
Monthly Giveaways & Contests
This is something we'll be doing every month or so. We use Rafflecopter to manage our sweepstakes and I am always open to giveaway suggestions. We're working on the next giveaway as we speak and getting ready to announce the winner (who just won 10 powerful books on business, marketing and growth).
Bookmark our Small Business Giveaway page to enter our next giveaway!
What's Next?
I could tell you, but then I'd have to kill you.
Well, not really. I'm sworn to secrecy in the form of an NDA.
But I can drop this little hint: it's going to be awesome.
If you want to get in touch or have questions, please feel free to reach out to me.